Last Updated on June 8, 2022 by Laura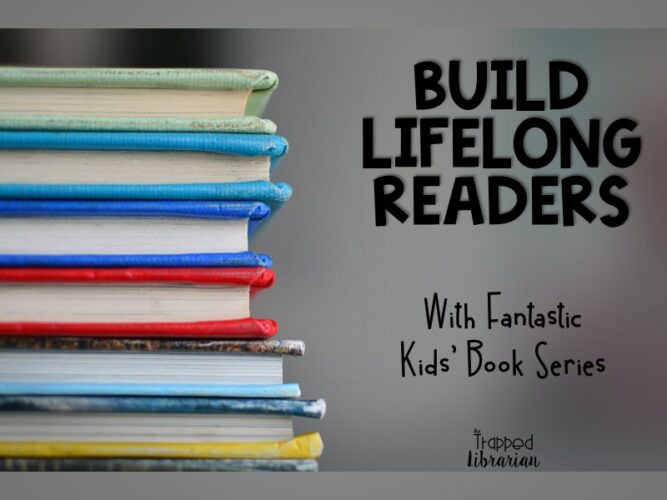 You've seen it before. A reluctant reader finds a book series they connect with and they won't stop until they've read them all! It's like magic – one day a non reader, the next day they're hooked. The challenge is always to help our elementary students find those kids' book series they will connect with. I've got some ideas for you!
First Chapter Fun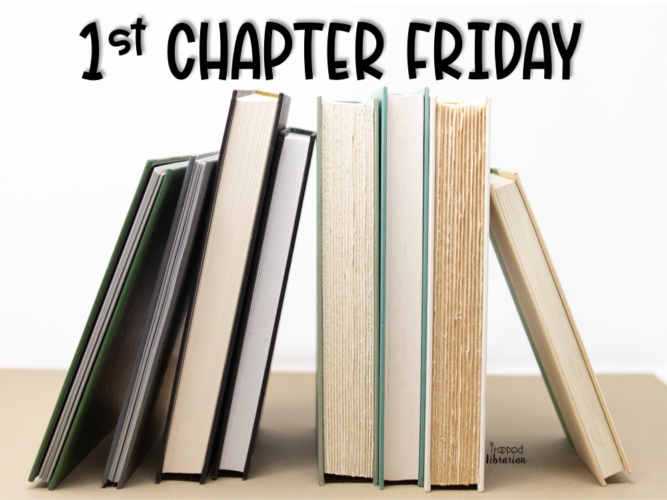 I've read about several teachers and librarians who have "First Chapter Friday." They read the first chapter from a new book each week to introduce their students to books they haven't read yet. This is a fantastic way to pique their interest and build some excitement around good reads.
This year I'm visiting small schools in my county once or twice a month for library instruction. I plan to choose a book from one of the series in my Chapter Book Series Lists resource to read an excerpt from at the end of class.
Kids Book Series Lists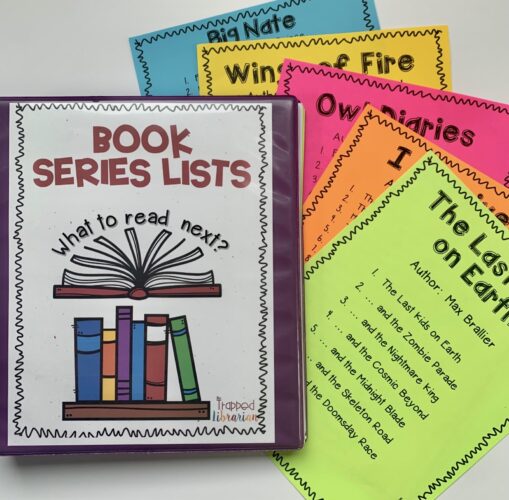 I like to have a binder full of kids' book series lists on the circulation counter in my school library. Students can look inside to find the title of the next book in their favorite series. Or they can browse the book series binder to find an idea for a new book series to try. I also like to use this resource digitally by having a copy of the pdf file on an iPad. Students can easily scroll through to read the books series lists.
Make a Book Display
Highlight a different series each week by creating a simple display with all of the books in that series. These books will be easily accessible and for students to take a look inside, read the blurb, and maybe try out a book series that is new to them.
Give them a Bookmark!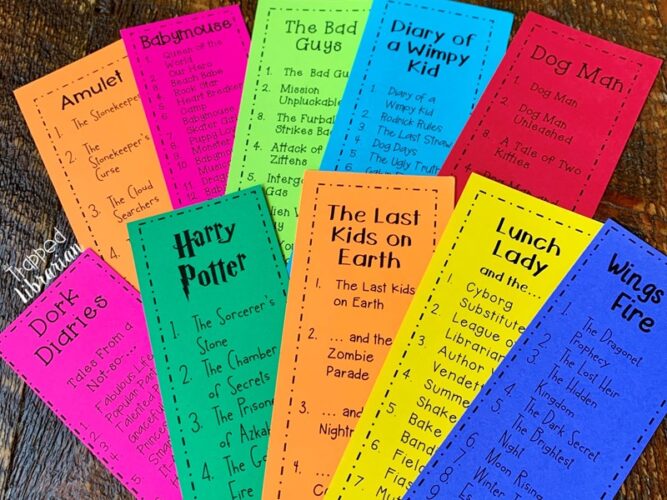 My elementary students always loved to take a bookmark with them when they left the library. I created some kids book series bookmarks and printed them on bright card stock to put in my bookmark basket.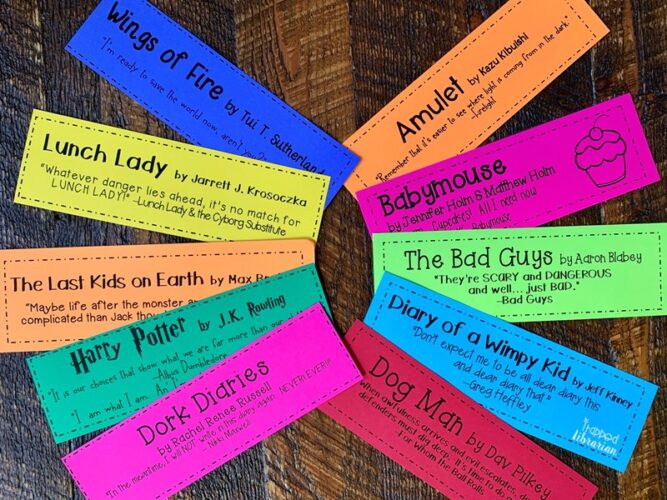 Kids can take one from their favorite series and check off each book as they finish reading it. The quotes on the reverse side may spark an interest in a new series too!
Hook Your Students on New Books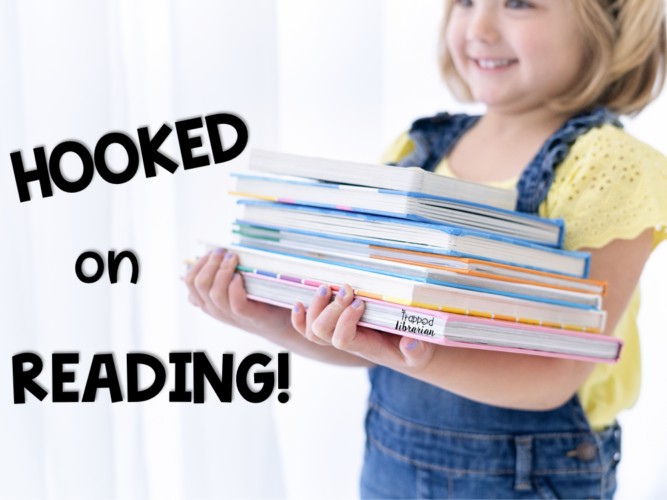 Highlighting kids' book series in your elementary library might be just the thing to help a reluctant reader get hooked on reading. Reading excerpts, giving them access to book series lists, creating book displays, and giving them book series bookmarks are great ways to help develop a lifelong love of reading in your elementary students.
Kids Book Series Resources for Your Library
Sometimes all it takes is a good series to get kids hooked on reading! This Book Series Lists Bundle will help you answer the eternal question: "What comes next??!!"
Encourage a love of reading!
Hook your students on great reads!
Help readers find their next great book!
Click the image to look at the preview and see why this resource is used in over 1,200 libraries and classrooms!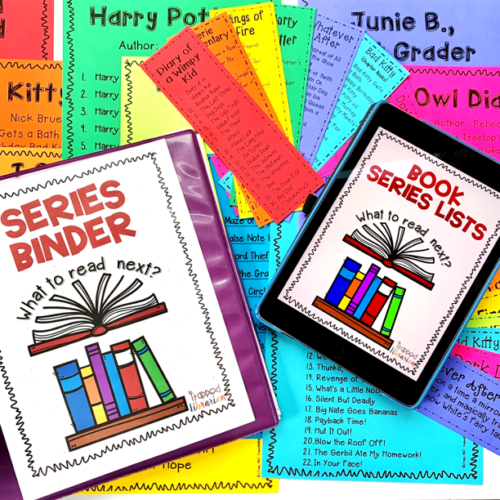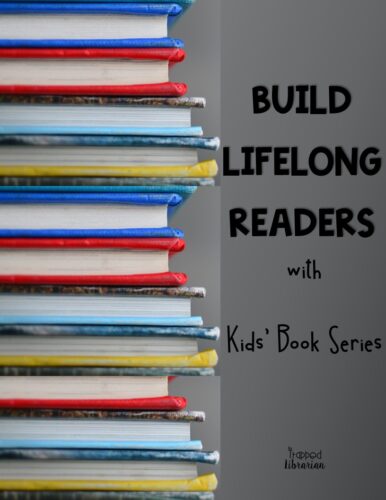 Happy Reading!
Be the light!