Last Updated on September 17, 2020 by Laura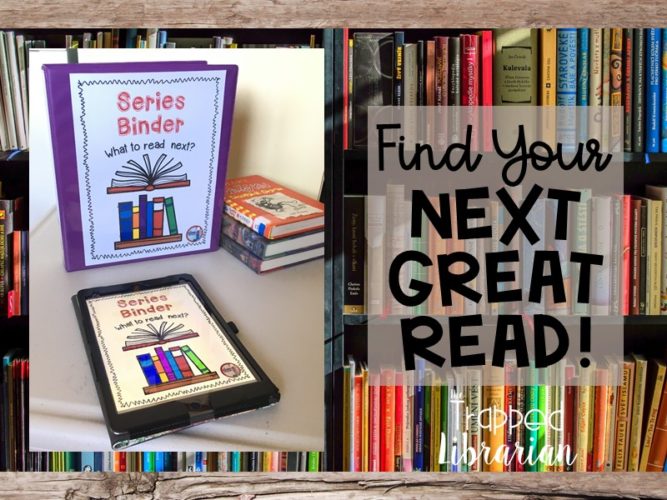 Do you have students who find a favorite book series and then want to read all of the books in order?  On any given day in my library, students come in asking questions like:
"What's Magic Tree House number 17?"
"Which book is after Rodrick Rules?"
"What's the first book in the Underland series?"
Now, I know it is relatively easy to look up the order of a book series on the publisher's or author's website, but when I'm also trying to help 24 other students find good books, that doesn't seem like the fastest way to do it.  To save my own sanity, I've created a resource with lists of kids' chapter book series that are popular with elementary aged students.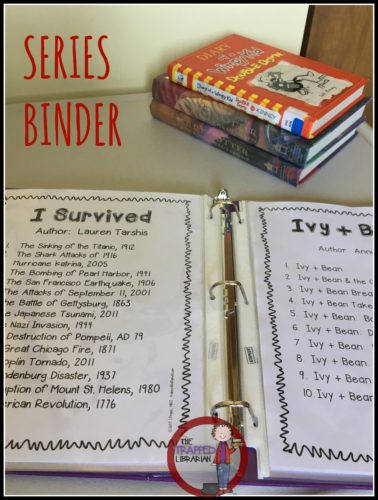 I call it the Book Series Binder because I printed out the pages and put them in page protectors in a binder that I keep out on the circulation desk.  Students, teachers, and librarians can easily look up a series and find the order of the books at their fingertips.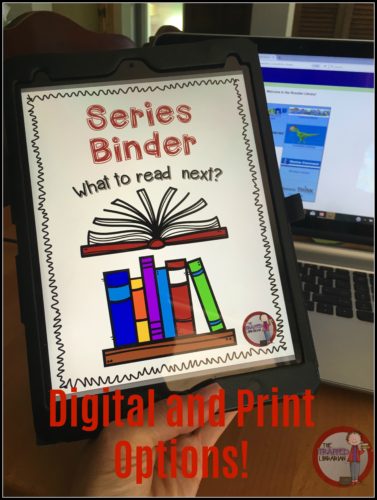 For those who prefer a digital resource, the pdf file may be used on a tablet as well.
You can find the Book Series Binder in my Teachers Pay Teachers store.  This resource contains more than 60 popular kids' chapter book series and will continue to grow as students and buyers suggest other series to include.  If you have suggestions for a book series to add, I hope you will drop me a line and let me know!
Read the full description, check out the preview, and find out more about the Book Series Binder by clicking the image below!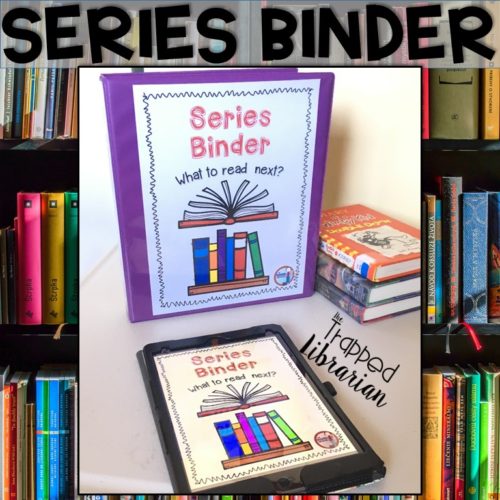 Feel free to pin this so you can find it later!: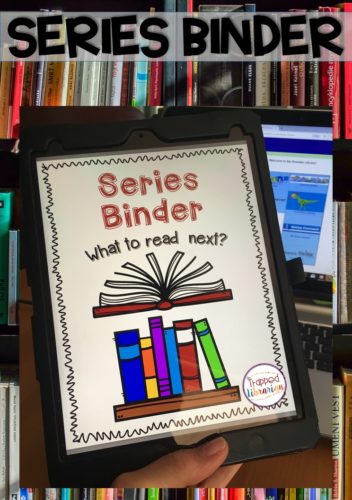 Be the light!