Last Updated on January 16, 2023 by Laura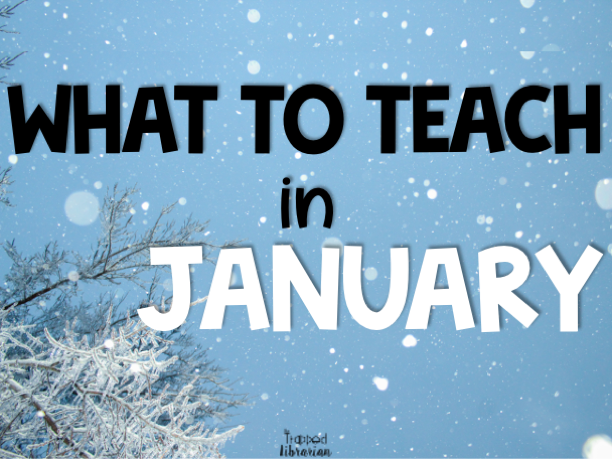 Happy New Year!! The new year at school brings a fresh start and can help energize your January library lessons. It's time to help your elementary students get excited about reading again, for one thing. Since the holiday craziness is behind us, it's a great time to dive deeper into learning without fear of interruption! Here are some topics that I like to cover in my elementary school library at the beginning of a new year. As always, your January library lessons can be engaging, rigorous, and fun!
Reading Goals
A natural choice for January library lessons is to set the stage for an exciting new year of reading by helping your students make some "Reading Resolutions!" Make a display of new books and/or some that may have been forgotten and let your students browse to find titles for their "To-Read" list. A bright bulletin board can be a fun way for your whole school community to share their reading goals for the new year.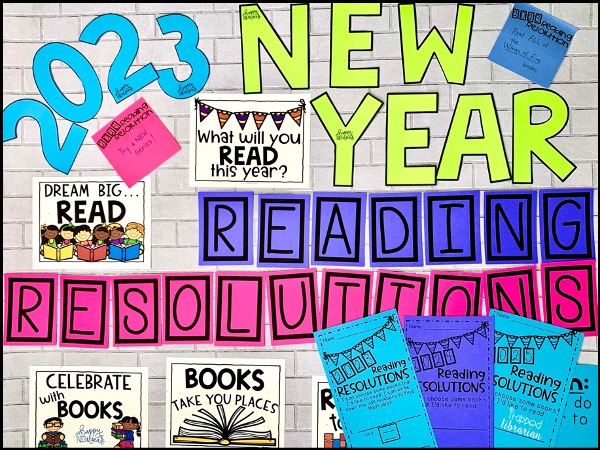 With very little prep you can get your students thinking about their next "Must-Reads." Print these free bookmarks on colorful card stock and students can write down the titles and call numbers of books they want to read this year. Watch the buzz spread as students talk about the books they plan to read in the new year!
Research
The fresh start in January can be the perfect time to begin more in-depth learning experiences. It's a great time to consider a research project that spans across the grade levels. I have found that teaching research skills works best when we build upon prior learning year after year. Lay a strong foundation of research skills beginning in kindergarten and first grade. Then you can build upon these skills as your lay the foundation for future learning each year after that.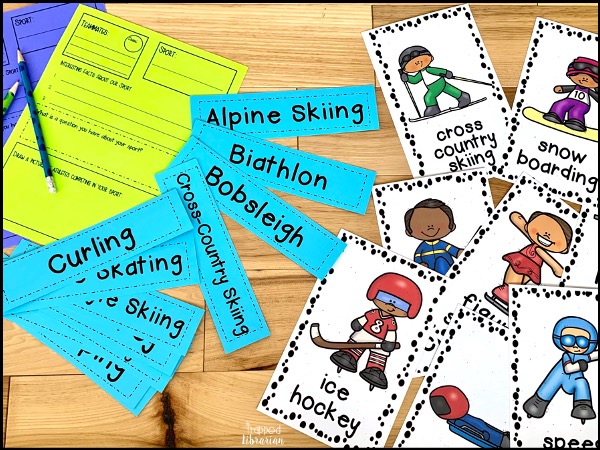 Choose an engaging topic – winter sports is a topic my students really like this time of year. Or try other topics like animals, famous people, or interesting places. Use your library's online databases and nonfiction book series so your students learn to navigate these valuable resources.
Library Catalog Practice
My January library lessons always include library catalog practice because this is a great time to review prior learning. My students like this Winter Library Catalog Practice unit because it's seasonal and fun.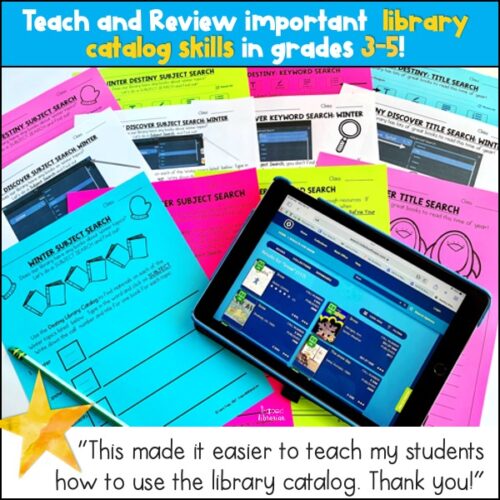 Use subject cards with winter topics to review library catalog search and location skills. Partners can practice subject searches, and it feels like a game when you include the challenge of finding the books on the shelves. You can also use this library activity as a mini-assessment to evaluate how well your students can use the catalog to find resources in the library.
Chinese New Year and Lunar New Year
Depending on the date the new year begins (February 2 in 2022), your January library lessons can include read alouds about Chinese New Year or Lunar New Year. This is a fun time for our students to learn about the traditions of a culture that may be unfamiliar to them. Since the date is so early in February, you may want to start these activities in January.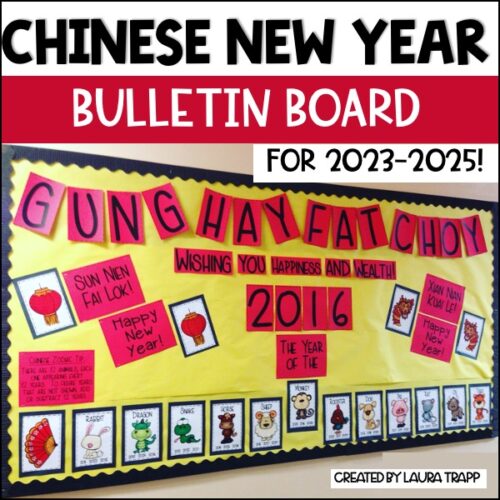 Thanks to our creative and enthusiastic music teacher, our school always had an exciting celebration at the start of the Lunar New Year. We had an exciting parade at lunch time that included dragon dancers and drummers. My students enjoyed learning about the animals of the Chinese Zodiac with this fun bulletin board. This could be a fun reason to celebrate in your school!
January Book Selection
A winter themed book display is a great way to brighten up your school library. Eye-catching book arrangements will draw the interest of your students and might just hook your readers on a new book. Enhance your January library lessons and start the year off with a rotating monthly book display. Use the top of bookshelves or a large counter to display your books.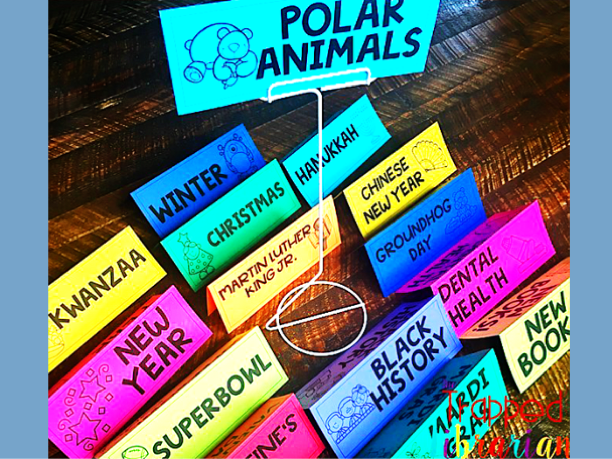 For January you can find all of the books your library has on winter, polar animals, Martin Luther King Jr., and winter sports. Read more about book displays here: School Library Book Displays to Hook Your Readers. Use eye-catching signs to draw attention to your winter book display and your students and staff will be delighted to find seasonal books to read!
January Library Lessons Can Be FUN!
Save time and money as you make your library the center of your school in January. Grab this helpful January Library Bundle today!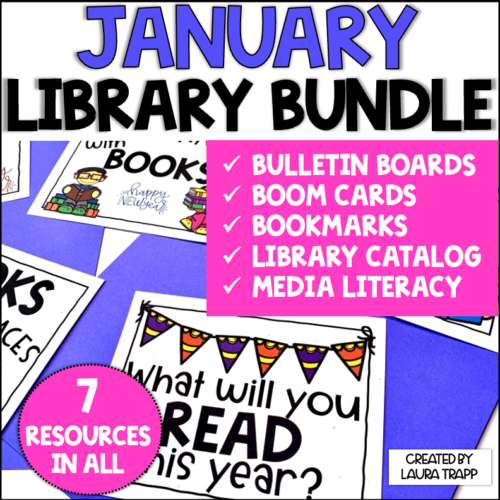 It's fun to start the new year in the library! Your students will be excited to come to the library after winter break when you plan engaging and rigorous activities for them. Wishing you a great start to the new year!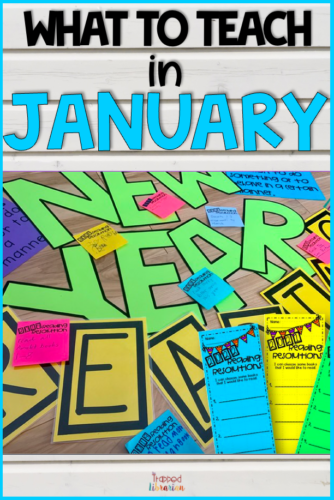 Be the light!