Last Updated on January 6, 2022 by Laura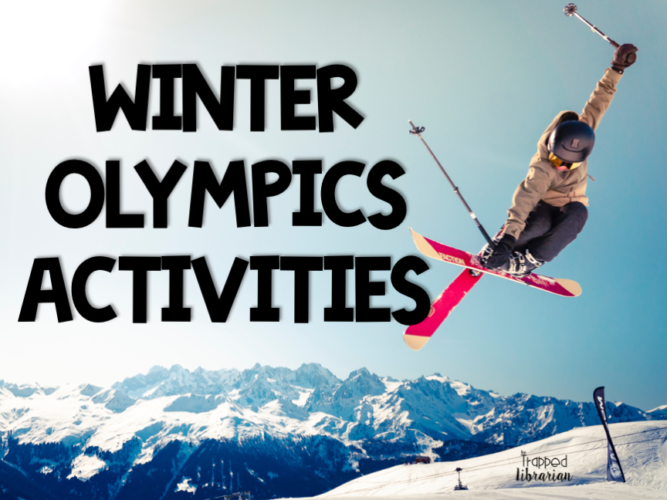 It seems that every four years the world is captivated by the fun and amazing feats of the Winter Games. It's the perfect time to capitalize on this universal excitement with some fun Winter Olympics activities for your elementary library!
Collaborate with Other Specialists
You may already know what a difference it made in my school when the physical education and music teachers and I worked together on collaborative schoolwide events. Our Winter Olympics lessons were a bright spot in our cold snowy season! And they can be for you and your students, too!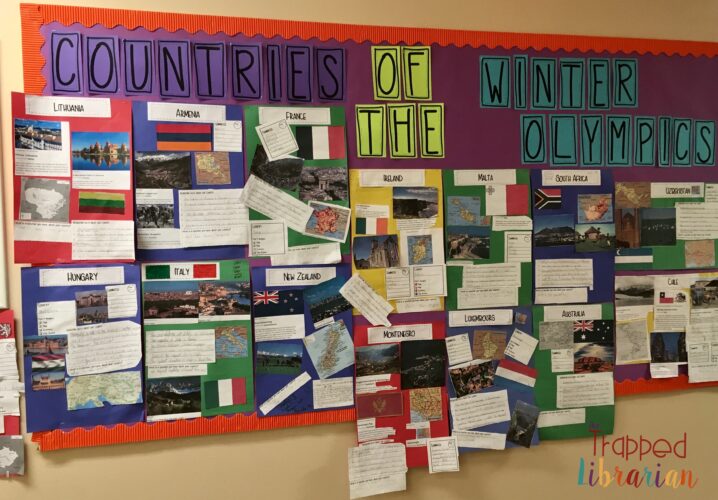 We each facilitated our own Winter Olympics activities during regularly scheduled lessons in our own spaces. The PE teacher divided 3rd, 4th, and 5th grade classes into country groups, and they learned about several Olympic sports, competing to represent their team countries. In music classes, students learned about and listened to the national anthems of these countries. In library classes 4th & 5th grade groups did a mini research project and created a poster to teach others in the school about their country. Younger students practiced their research skills while learning about winter sports.
Winter Olympics Activities for Everyone!
Collaborative school-wide themes can be a morale booster for the whole school community. Our creative physical education teacher had a terrific Winter Games atmosphere in gym classes. But these Winter Olympics activities weren't just for the kids. So all staff members were invited to the gymnasium during a recess time to try out the activities. The laughter, shouts, and camaraderie were evidence that adults like to work together to compete in the "luge" and "bobsleigh" events too!
Winter Olympics Bulletin Board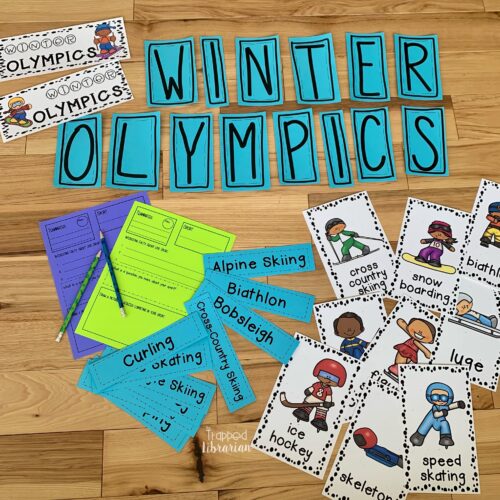 In our library, we started our Winter Olympics activities with an easy, colorful bulletin board display. In case you want to carry over the theme in off-years, you can choose captions like "Winter Games" or "Winter Sports." I created two bulletin boards. One said "Winter Olympics," and had posters representing each event. Then I created another bulletin board that said "Countries of the Winter Olympics" where my 4th & 5th grade students could display their posters later.
Winter Olympics Research
Even though this may not be a good time for a large research project, mini-research lessons are the perfect choice to get all students engaged and practicing important research skills. The Beijing 2022 website is a great resource for learning about the winter sports. So it is a great resource for some sports research. Of course, you can use your own library databases (World Book Online has lots of great information) and print resources as well. My 2nd and 3rd grade students created FlipGrid videos to share their learning about the Olympic events.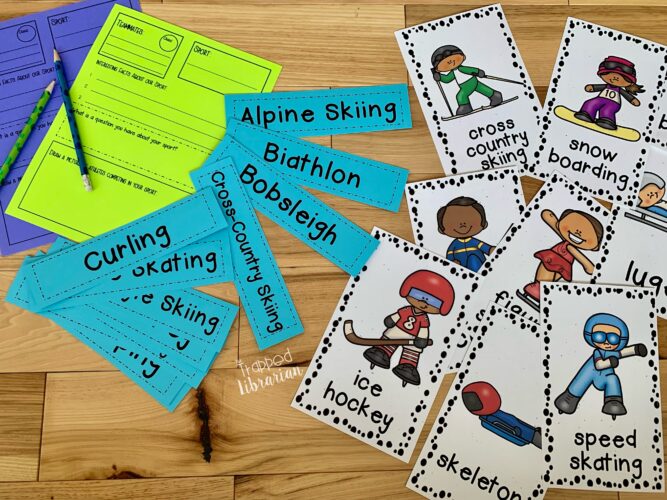 Since our 4th & 5th grade students were split into country teams in physical education classes, country research seemed like the perfect library connection. Students used World Book Online to find interesting information on their country and eventually created posters to share their learning. The bulletin board we created turned out to be a fantastic learning opportunity for our entire school community!
Winter Olympics Activities for K-1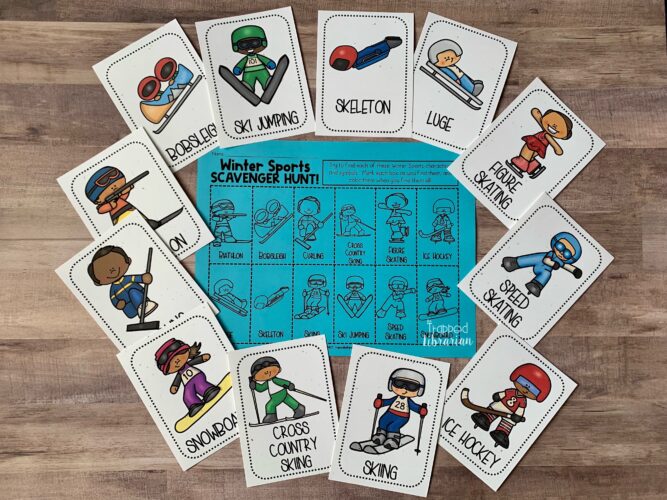 In kindergarten and first grade, we learned about Olympic symbols. We also used the Olympics website to learn a little bit about some of the winter sports. I displayed the screen on our Smartboard and we looked at some photographs and videos about each one. A Winter Sports scavenger hunt is a fun addition to our Winter Olympics activities and a great way to get students moving around the library.
Winter Fun for All
You know how strongly I feel about making your library the center of your school. Connecting real world events to library learning can be an excellent way to make this happen! Grab this Winter Sports Bulletin Board and Mini Research Kit and let the fun begin!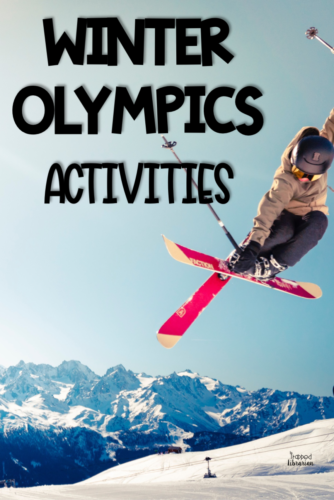 Be the light!