Last Updated on November 15, 2022 by Laura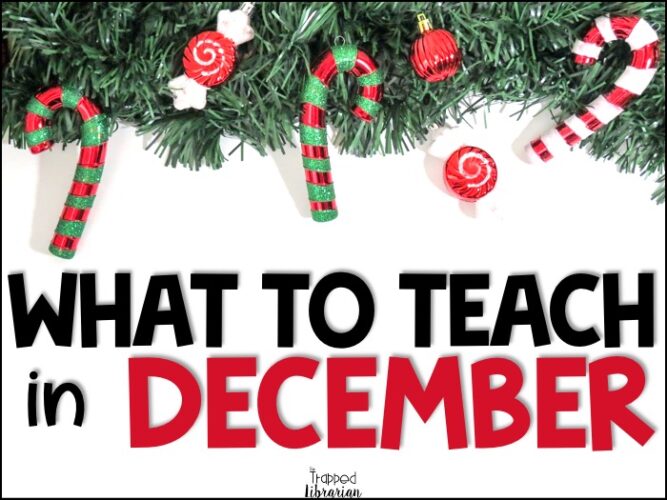 December library lessons can be tricky. We want to keep our students engaged in fun library activities, but we need to keep things low-prep. Because schedules can change on a moment's notice, we don't want to become frustrated when our plans have to change. So, let's try some December library lessons that are flexible, fun, and easy to implement!
This post contains Amazon affiliate links for your convenience. This means that if you click through and make a purchase I may get a small commission at no additional cost to you. Thank you for your support!
December Holiday Research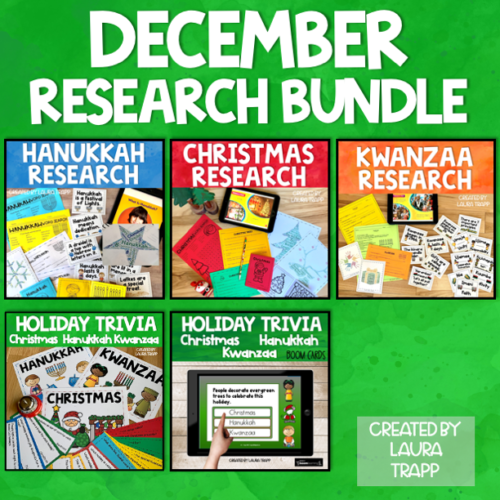 You've heard me say before that December is not the time for a full-blown research project. So, if you want review research skills with your students, a mini-unit for holiday research is just what you need. Students will still get practice on important research skills. But if a lesson is missed, it isn't a problem (unlike when you're doing those long, multi-week research projects).
I've designed this unit to be used K-5, so you can choose different parts to use with different grade levels each year. The quick reinforcement of skills and knowledge is perfect for December library lessons, and students will be excited to create a word cloud to show what they've learned. The Holiday Research Bundle includes a fun trivia game to add even more fun to your library classes!
How to Catch an Elf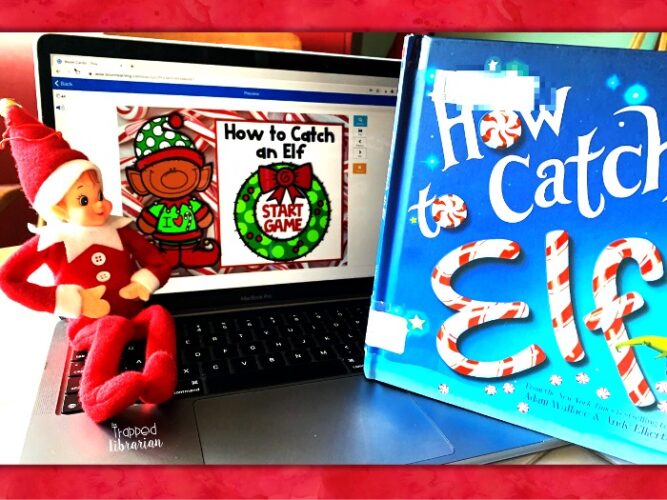 Everyone is talking about their Elf on a Shelf this month, so why not get in on the fun? Grab your copy of How to Catch an Elf by Adam Wallace and Andy Elkerton. Like all of their "How to Catch…" books, this one is full of rollicking rhymes and lots of funny action. So you can pair it with my How to Catch an Elf Boom Cards for a NO PREP lesson to have on hand for all of your elementary library classes.
The questions in this digital game focus on vocabulary, rhyming words, and comprehension. Play it with the whole group on your Smartboard, or let your students use their devices to play. Remember, Boom Cards are easy to use with a "fast pin" code – no student accounts needed! I explain it all here: Boom Cards in the School Library.
December Library Catalog Lessons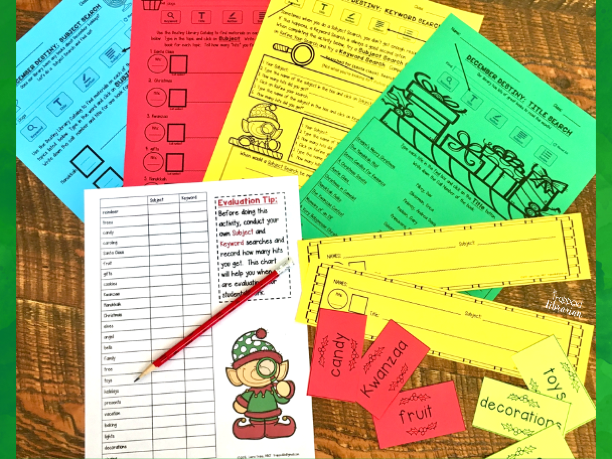 If you want to get some library catalog skills practice in this month, why not do it with a holiday flair? Use seasonal topics to make an engaging location game for your December library lessons. My students have fun with this December Library Catalog Practice and I can use the activity as a mini assessment to check in and see how they're doing with these skills. You can read more about how I structure this activity here: Spice Up Your Library Catalog Instruction! (Scroll down to the "Make It A Game!" section!)
December Library Trivia Games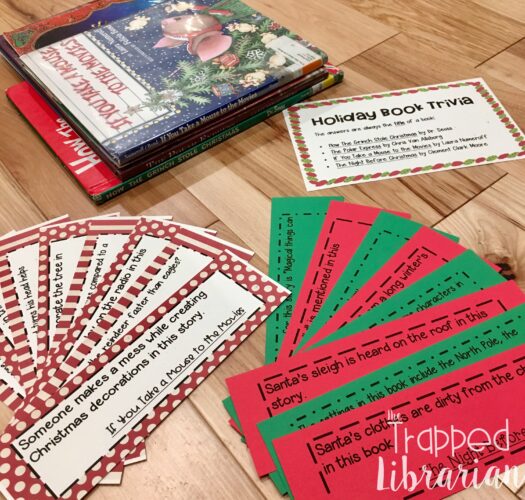 Making a game out of learning is a sure way to raise the level of engagement in your December library lessons! I've had lots of fun with my 3rd, 4th, and 5th grade students playing Christmas Picture Book Trivia. They love reminiscing about 4 classic books. And they have fun working in teams to answer questions regarding characters, setting, main events, and details.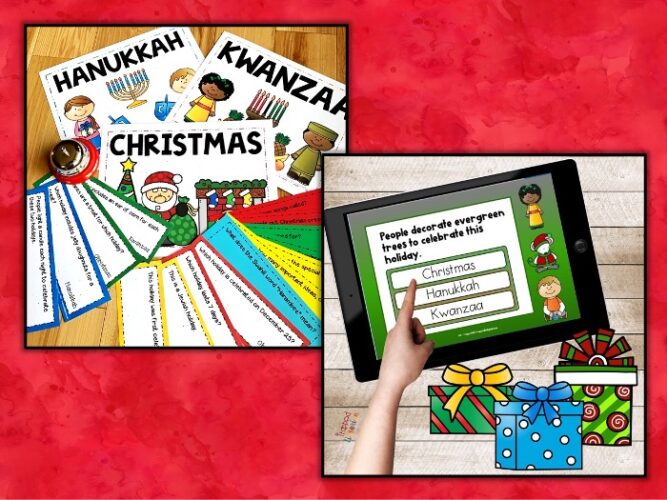 If you want to be more inclusive and diverse with your December library game, try Holiday Research Trivia. This game has lots of questions about the holidays of Hanukkah and Kwanzaa, as well as Christmas. So, it's a great culmination to your December holiday research unit.
December Library Lessons Can Be Fun!
December can be such a wonderful month in the library. Your students will have a great time while they're engaged in their learning! Have fun and make it a great month!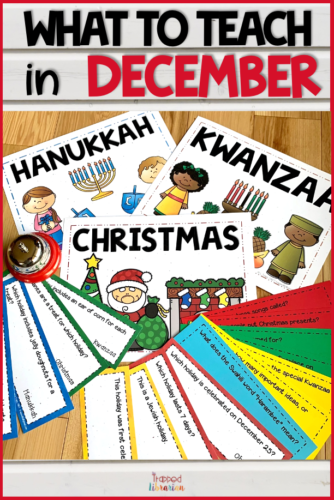 You ARE the light!