Last Updated on September 5, 2023 by Alexis Porter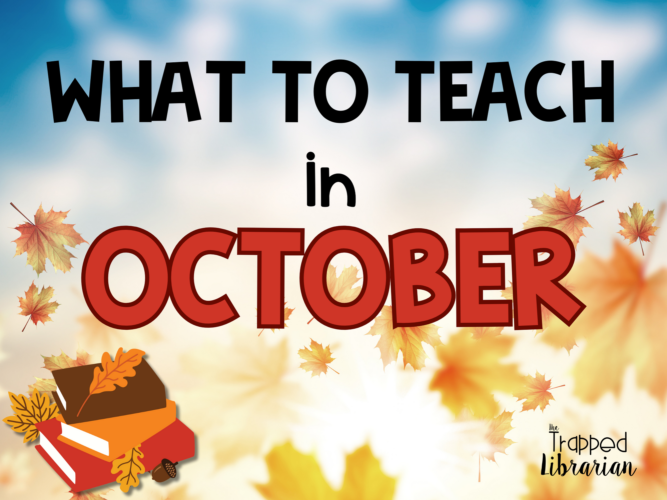 Take advantage of fun seasonal themes when you plan your October library lessons. I use the first two lessons with my kindergarten, first grade, and second grade classes especially. But you can definitely stretch any of these elementary library lessons to fit your older classes too. Just ask the older kids to become experts in order to model or teach the younger children! The last two ideas are for your entire school community. I love these October lessons because they are important, engaging, and FUN!
Fire Safety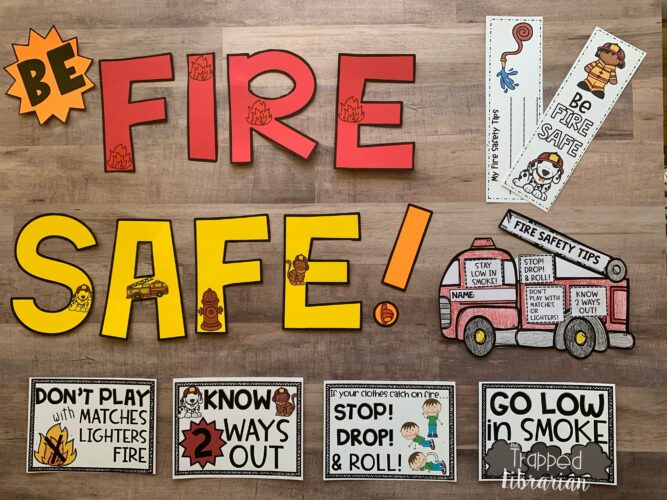 National Fire Prevention Week is usually the first full week in October. I've been teaching about fire safety and fire prevention since my early days as a first grade teacher. My husband is a retired fire marshal, and he would help me plan my lessons. I continued the lessons in my library because I believe it is important to reinforce these basic safety principles with our students. Fire Safety lessons in your school library will help you collaborate with your classroom teachers, build community relationships, and help keep your students safe. I've shared some Fire Prevention Week ideas in a previous post.
If you've been looking for ways to include fire safety activities in your library classes, I can help! You can grab a low prep Fire Safety Bulletin Board and some fun Fire Prevention Week Activities in my TpT store!
Halloween Storytime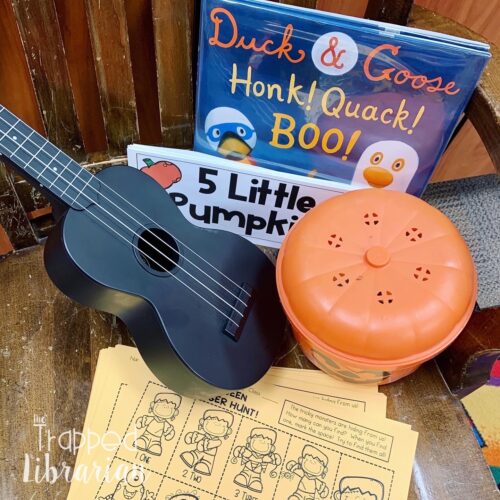 October brings an interest in spooky stories, mysterious tales, and disguises. Halloween Storytime is a fun way to bring all of this together for your youngest learners. Have fun with your K-2 students singing songs and listening to fun read alouds. No need for an elaborate room transformation – With a little bit of creativity and planning, you can have an engaging Halloween Storytime in your own school library! I set the stage by wearing a glittery witch hat or a bouncy bat headband. My students knew as soon as they walked in and looked at me that something special was up! Read more about it here: Have a Spooktacular Time with Halloween Storytime. (You can see all of my favorite Halloween books here: 14 Halloween Picture Books.)
My Halloween Storytime Activities Kit has everything you need to create fun October library lessons! Props, a scavenger hunt, a book review activity, and a fun ABC Taxonomy that can be used as a game – all that's missing are your own Halloween read alouds!

Harry Potter Week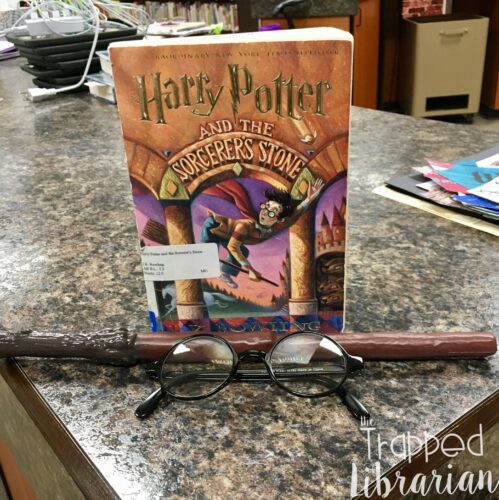 A couple of weeks before Halloween, our school library was transformed into Hogwarts as our whole school celebrated Harry Potter Week! For several years I teamed up with the music and physical education teachers in my building to integrate our subject areas around a theme for a week or so. Our Harry Potter Week was the most exciting one with our entire school community engaged in the fun and getting excited about the books! We had a great time with a giant sorting hat, floating candles, and fun STEM activities. You can go as big as you want with this one. Read all about how we made it happen here: Energize Your School Community with Harry Potter Week. We've even had a fun Harry Potter week while distance learning!
Book Selection

Seasonal book displays are a great way to brighten up your school library. Eye-catching book arrangements will draw the interest of your students and might just hook your readers on a new book. The easiest way to get started with book displays in your school library is to start with a monthly display. Use a large counter or the top of some bookshelves to display your books. In October you can find all of the books your library has on fall, fire safety, mysteries, and Halloween. Read more about book displays here: School Library Book Displays to Hook Your Readers. Another tool to help with book selection is an interactive bulletin board. Encourage students and staff members alike to share book recommendations and watch the culture of reading spread throughout your school!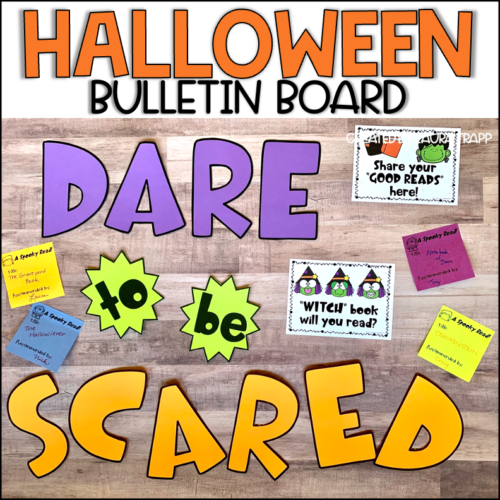 Grab this fun Dare to Be Scared bulletin board kit to get your school community talking about spooky reads!
October Library Lessons can be FUN!
Want to save time and money as you plan your library lessons for the month? Take a look at this October Library Bundle for some low-prep elementary library activities and resources!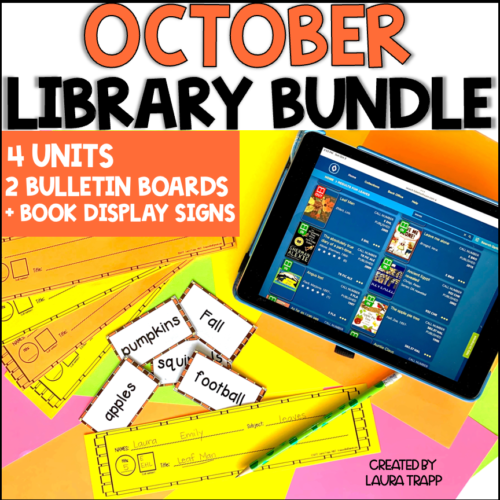 October can be such a fun month in the library! Your students will be engaged as they learn and participate in your library lessons this month!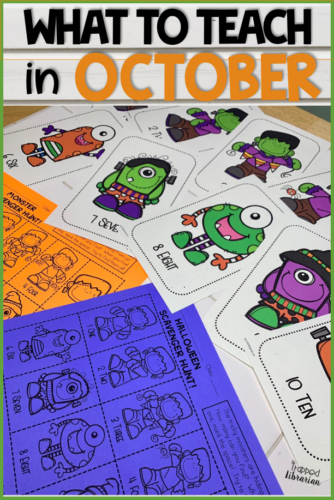 Be the light!