Last Updated on October 5, 2020 by Laura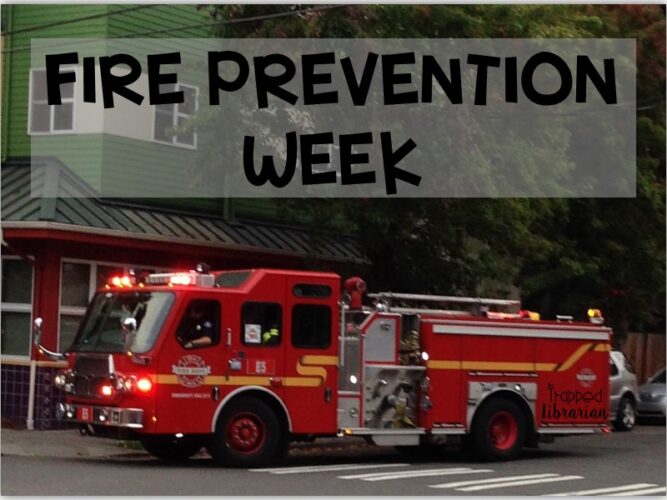 Fire Prevention Week is always the first full week in October.  This is a great time for you to include some fire safety lessons in your elementary school library or classroom.  In other posts I've shared some great books to read aloud to your classes and some ideas for lessons that you can use as you are planning your Fire Prevention Week lessons and activities.
The following article was first published in our local newspaper, the Helena Independent Record, in October of 2015.  It is reprinted here with permission from the author.
If I asked you where your smoke alarms are located in your home, could you tell me? If you're like most people, you may not pay attention to where smoke alarms have been installed. Smoke alarms should be located inside each bedroom, outside each sleeping area and on every level of the home, including the basement.
Smoke Alarms Save Lives
Working smoke alarms are a critical fire-safety tool that can mean the difference between life and death in a fire. According to the National Fire Protection Association (NFPA), smoke alarms can reduce the chance of dying in a home fire in half. NFPA data also shows home fires killed 2,755 people in 2013, an average of eight people every day that year. Many of these deaths may have been prevented with proper smoke alarm protection.
As a member of the Helena Fire Department for 24 years, I've seen the devastating effects of fire; burn injuries, loss of possessions, loss of homes, and the tragic loss of life.
"Hear the Beep Where You Sleep"
As a participant of the national program for Fire Prevention Week, which runs October 4-10, 2015, we support NFPA in promoting "Hear the Beep Where You Sleep. Every Bedroom Needs a Working Smoke Alarm!" I encourage everyone to make sure there are working smoke alarms installed throughout their homes. This simple step can help make a life-saving difference.
Additional smoke alarm tips:
Interconnect all smoke alarms throughout the home. When one sounds, they all sound.
Test alarms each month by pushing the test button.
Replace smoke alarm batteries each year.
All household alarms should be replaced after 10 years. This includes hard-wired alarms and those sealed with long lasting batteries.
Make sure everyone in the home knows the sound and understands what to do when they hear the smoke alarm.
If the smoke alarm sounds, get outside and stay outside.
Go to your outside meeting place and call 911.
To learn more about the smoke alarms and fire safety, please visit our website at www.helenamt.gov/fire-department.html or NFPA at www.firepreventionweek.org
Craig Trapp, City of Helena Montana Fire Marshal (Retired 2017)
Get More Ideas for Fire Prevention Week
Click on these links for more information on fire safety lessons, books, and activities that you can use in your elementary school library or classroom.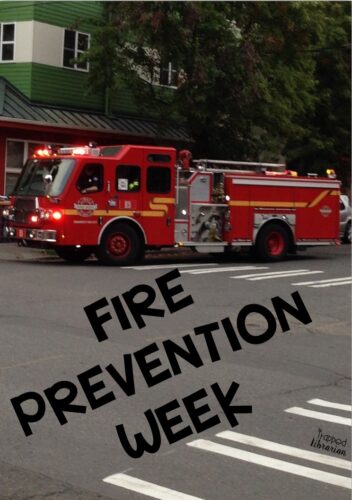 Be the light!