Last Updated on October 1, 2015 by Laura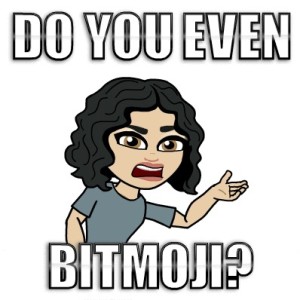 If you don't, you should. 
Just for a giggle.  And some fun.  And to impress your friends.  AND to have a ridiculous Bitmoji-filled text message conversation with your loved ones!
I'll be honest, my Bitmoji has gotten me through some tough times.
It's helped me say the things I couldn't really put into words.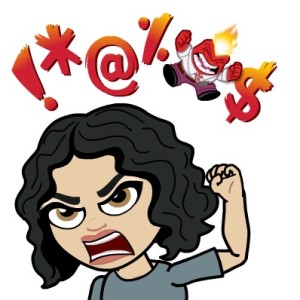 Bitmoji is a free app that comes from the creators of Bit Strips, the online comic creating website.  I've used Bit Strips in the past and found it engaging, intuitive, and fun.  But I was always frustrated when I tried to create my own avatar and save it – my computer would dive into the never ending spin mode with no avatar to be found.  The Bitmoji app is the answer to my frustration!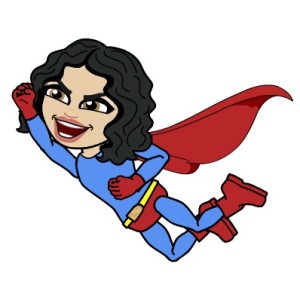 Some tips from me so far:
You don't need to allow the keyboard access to your phone (my iphone 5 gives me a freaky warning when I try to do that).  It is easy enough to save your favorites right to your phone to use them as you wish.
You can share your Bitmojis via text, email, Facebook, Twitter, and Instagram
The free version is fun.  I haven't tried to pay for perks, yet – but I bet I will!
Now, don't you want a fun cartoon character twin doing all the cool stuff you wish you could do?  Come on, I can't be the only actress/dancer/superhero/rock star wanna-be!  Hang on while I strike my pose…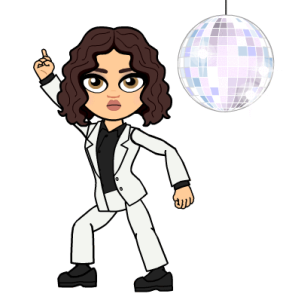 Try it and let me know what you think!