Last Updated on July 22, 2023 by Laura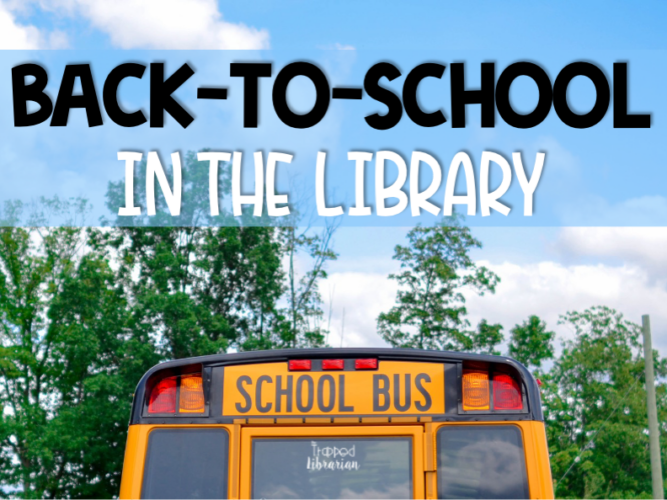 Although I always hate to see summer come to an end, I do find satisfaction and joy in the preparations I make in my school library each year. I love it when it's time to get organized for back-to-school in the library, but I also want to have some time to squeeze a little more fun out of summer. Here are some organizational tricks to save you time as you prepare for a new year in your elementary school library.
Save Time with Color-Coding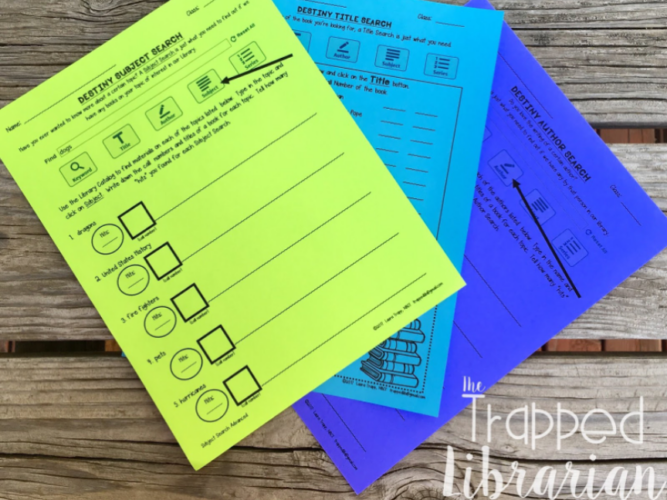 It was hard to keep track of lesson materials for my 21 classes, especially when they were back-to-back! My trick: choose a color for each grade level. Colored folders and colored worksheets let me know at a glance which grade I had. You can read more about my color coding system in this blog post: Organize with Color
Streamline Your Lessons with Small Group Supplies
With only 30 minutes for my lessons, I didn't want to waste any time passing out supplies. But I also found that placing supplies on tables in open baskets was just too tempting for kids to fiddle with at the wrong time. So I purchased small 2-drawer organizers for each table group. Supplies remain behind the clearly labeled closed drawers & under the closed lid until needed. What school supplies do I like to have on hand for my lessons? Pencils, erasers, crayons, scissors, and glue sticks.
Get Organized with Grade Level Notebooks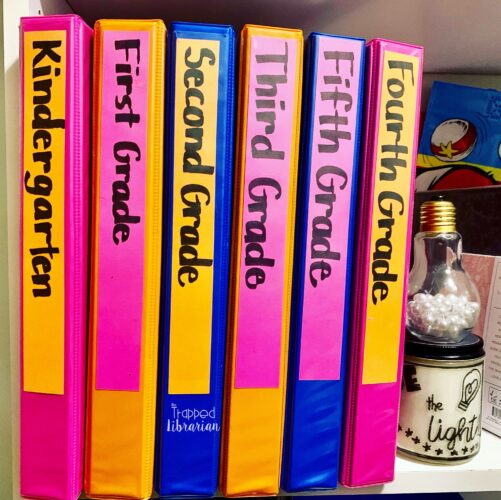 How do you organize your library lessons? I use colored binders to keep my lesson plans in one place from year to year. My unit plans and student pages are each in a plastic page protector inside. I just take out the sleeve I need for the week, review the lesson and make the copies I need. Some of my librarian pals use a similar system, but they have a notebook for each month, with all grade levels included inside. Choose a method that works for you and you'll save time when you're doing your lesson planning next year!
Back-to-School Library Communication for Families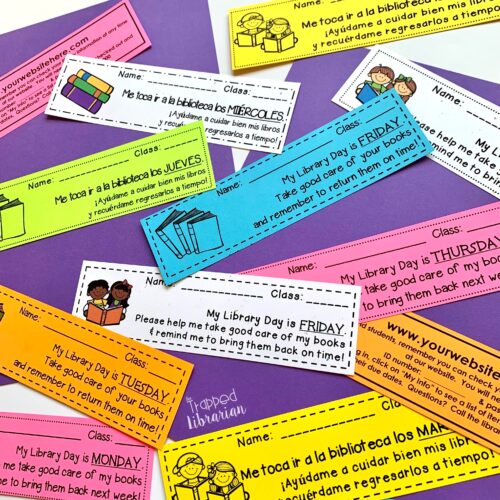 I like to send home Library Day Bookmarks the first week of school. You can include information about library checkout day, the library website address, username/password info and login directions. Then print the bookmarks on bright colored card stock (see the color coding tip above) and encourage students to hang them on the fridge as a reminder of your library routine.
Get Organized for Back-to-School in the Library!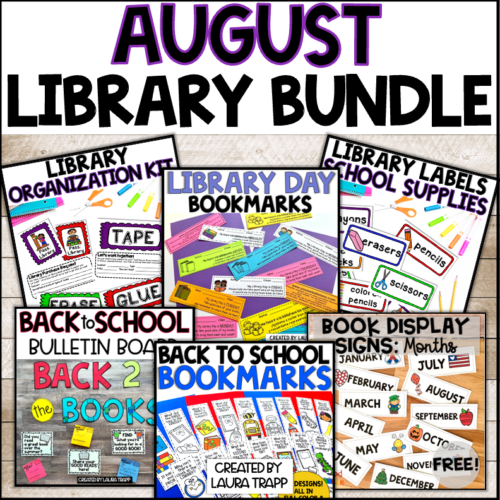 I've got more school library organization help for you in this August Library Bundle. Make your life easier with library day bookmarks, school supply labels, and lots of organizational tools for your school library. Click to take a look at the preview now!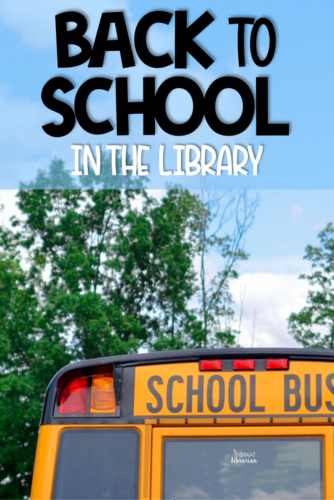 I hope these tips help you as you get ready for a fantastic school year! Wishing you your best year yet! 💜
Be the light!