Last Updated on August 6, 2022 by Laura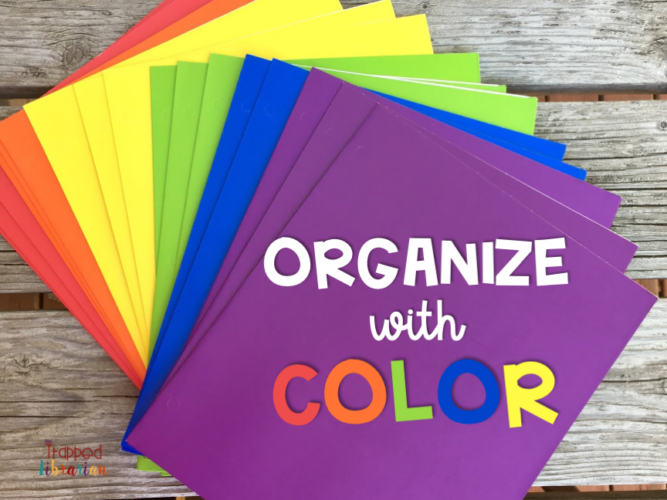 Picture this: You teach different grade level library classes back to back without a break in between. Although you are working on the same topic with each grade level (maybe library catalog practice), the lesson materials and practice pages are slightly different. After a couple of classes, your teaching area is a mass of white worksheets and you can't find the materials your need for the class at hand. How can you organize all of this to avoid stress and frustration? Color code your teaching materials!
Color Code Your Teaching Materials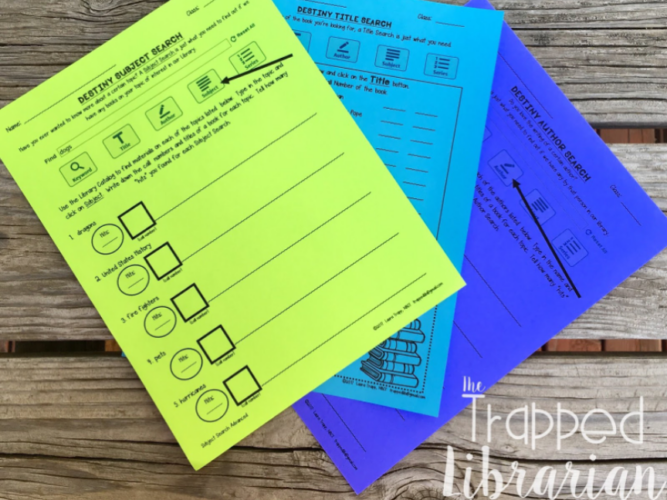 Choose a color for each grade level and stick with it. It doesn't have to be beautiful astro bright colors (although that is fun sometimes!). Use what is available to you at your school. Most years I used yellow for 2nd grade, green for 3rd grade, blue for 4th grade, and purple (or goldenrod) for 5th grade. Since I often taught 3rd, 4th, and 5th back to back, the colored worksheets really helped me recognize quickly which sets of papers belonged to which class.
Get Organized with Color Coding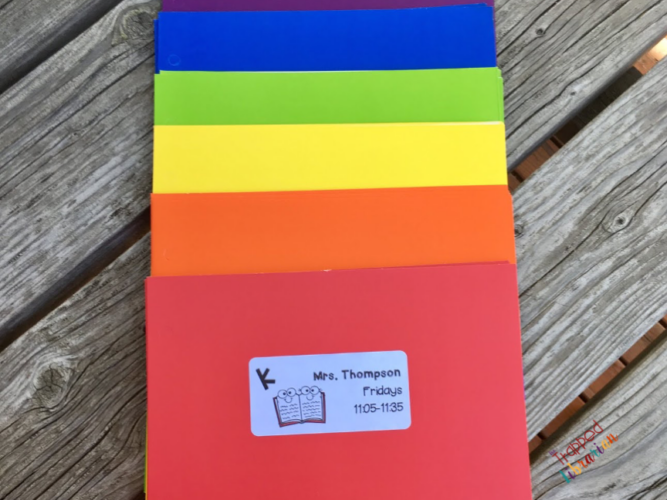 Here's another way you can color code your teaching materials. Each year I purchase colored folders – one for each class. I follow the colors of the rainbow to make it easy to remember. Kindergarten is red, 1st grade is orange, 2nd is yellow, 3rd is green, 4th is blue, and 5th is purple. I label the folders on the front and keep them in the order in which I teach the classes each week. This makes it easy to grab the folders I need for a certain block of time. Inside each colored folder I keep a class list, seating chart, list of lessons we've completed with notes on where we left off last, and activity pages needed for the next lesson.
Color Coding Saved My Sanity!
With 21 classes on a fixed schedule, and close to 500 students, color coding my teaching materials has saved my sanity! As busy school librarians, we need all the tricks we can find for staying organized and efficient! So, if you have any organization tips to share, please do!
More Library Organization Ideas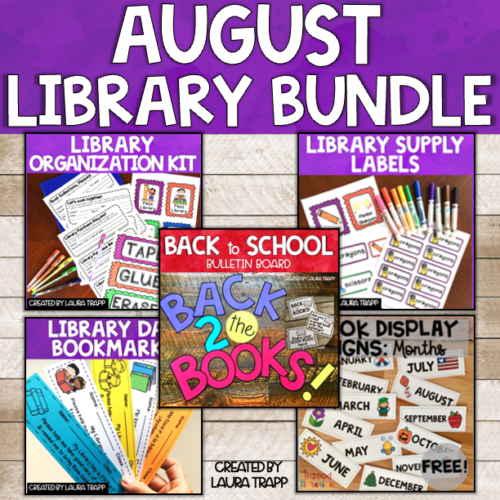 I've got more school library organization help for you in this August Library Bundle. Click here to take a look at the preview now!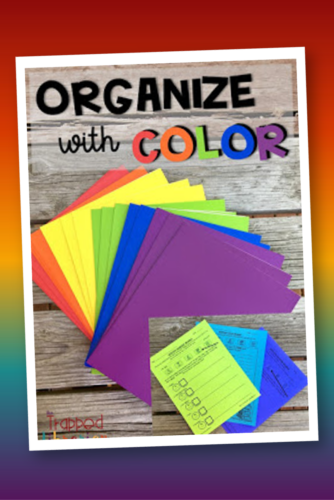 Be the light!