Last Updated on March 5, 2021 by Laura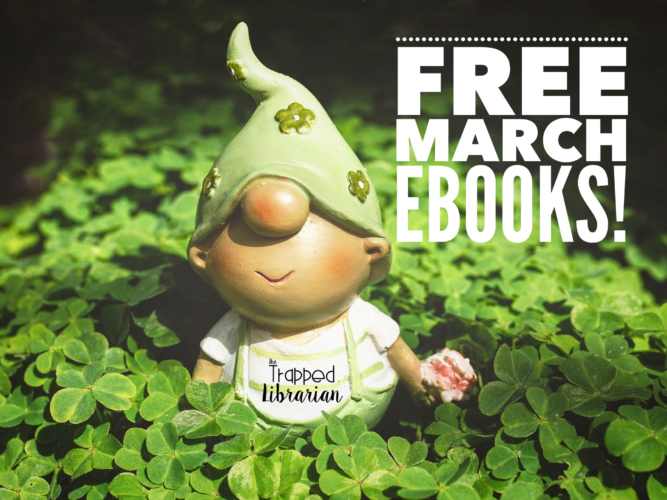 You probably know that I LOVE to create special storytime sessions for my primary grade library lessons. Leprechaun Storytime is always a big hit! Engaging picture books, music, movement and fun lead to high levels of engagement. Since we're coming up on the one year anniversary of school closures due to the pandemic, I've been reflecting on how I was unable to do my traditional March lessons with my students.
Even though we are still working hard under less-than-ideal circumstances, we don't have to miss another opportunity to spread some St. Patrick's Day magic! Although it may be inconvenient to use your print collection right now, you can still have an engaging Leprechaun Storytime. I found lots of March eBooks on Epic! that you can use no matter your current teaching situation.
I am not in any way affiliated with Epic, and I am not writing this post at their request. All opinions are my own.
Try Epic! It's Free!
If you've never used the digital reading platform Epic, it's time to take a look! Epic is free for educators, and students can use it for free during school hours. They offer a large collection of eBooks, some which contain audio. They also have a variety of fun videos. You will find lots of terrific March eBooks on Epic!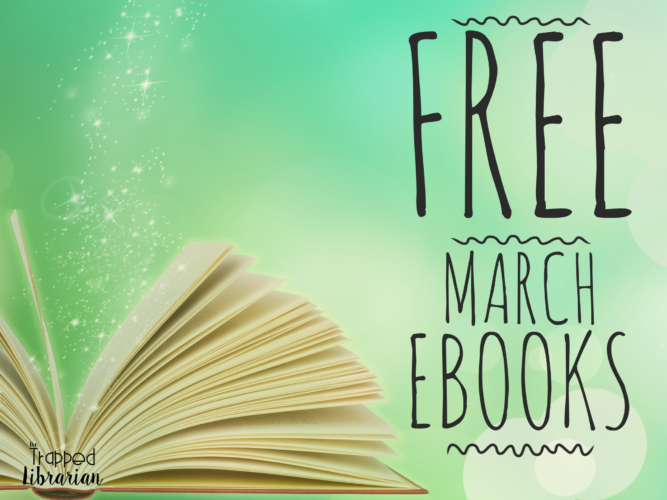 Picture eBooks
Epic has 3 great fiction picture books for St. Patrick's Day, including one of my favorites!
How to Catch a Leprechaun by Adam Wallace, illustrated by Andy Elkerton: This fun rhyming story, told from the point of view of the leprechaun, gives us a peek into many failed attempts at catching the illusive Irish character.
Fiona's Luck by Teresa Bateman, illustrated by Kelly Murphy: Clever Fiona helps the people of Ireland by outsmarting the Leprechaun King in this beautifully illustrated folktale.
Fluffy's Lucky Day by Kate McMullan, illustrated by Mavis Smith: This fun story starring Fluffy the classroom guinea pig shares lots of leprechaun lore.
Early Chapter Books
If you have extra time with a group of students in March, you could use one of these early readers as a read aloud. Or you could share the titles with your students so they could read them on their own. Both of these March ebooks have fun illustrations that help to move the stories along.
Isle of Misfits: The Missing Pot of Gold by Jamie May, illustrated by Freya Hanks: This misfits go on a mission to help Declan the leprechaun find his lost gold. This fun book could get readers hooked on a new series!
Shammy Lucks Out! by Joe McGee, illustrated by Matt Kaufenberg: Shammy the leprechaun is tired of being lucky. Maybe his encounter with the Creature Campers will finally change things! This book is part of an Epic Originals series.
Nonfiction March eBooks
Balance the magic of your story time with some nonfiction selections about St. Patrick's Day. Type "St. Patrick's Day" or "March" into the search box to find a good collection of informational texts. Two of my favorites:
Festivals: St. Patricks's Day by Rebecca Pettiford (Bullfrog Books) From one of my favorite publishers of primary grade nonfiction, this is a "Read to me" title. You could use this at a digital center or for some independent reading for your youngest students.
Celebrating Holidays: St. Patrick's Day by Rachel Grack (Blastoff Readers): This book shares the history of the holiday as well as current traditions. This book would be great for a lesson on text features, and using a glossary and index.
March eBooks and Videos for Craft and Drawing Fun
Use these fun craft and drawing books to extend the fun of your March story time lessons. There are 3 different books titled St. Patrick's Day Crafts that you can use to inspire a project, or share with students for some at-home fun. Type "leprechaun" into the search box and click the Video tab to find a lesson on how to draw a leprechaun, as well as a cute 2 minute video story called "I'm a Monster: Leprechaun."
Get More Inspiration!
Watch this video about my in person Leprechaun Storytime for some more ideas!
https://www.facebook.com/watch/?v=403153100469497
Grab the Activity Kit!
Want some fun, made-for-you resources for your March library lessons? Take a look at my Leprechaun Activities Storytime Kit.
Have fun and…
Be the light!