Last Updated on February 12, 2022 by Laura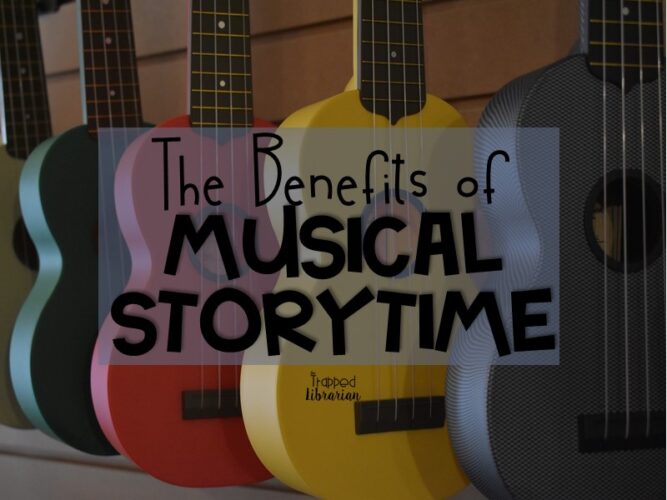 A few years ago, I was looking for strategies to keep my youngest learners engaged and ready to learn. It was at that time that I tried Yoga Storytime with my kindergarten and first grade classes. That experience propelled me into a new learning experience in which I stretched myself to become the "singing librarian" I had always wanted to be! All kidding aside, I am so convinced of the many benefits of musical storytime in the library, that I want to convince you too!
If you aren't a musician and don't consider yourself musical, that's okay! But you may be feeling skeptical… Why should you stretch yourself and plan a musical storytime routine for your library students?
Musical Storytime is Engaging
Music and movement set a fun atmosphere that encourages participation. Young learners need brain breaks (heck, we all do!) and opportunities to move in ways that are acceptable in the school setting. Starting off any library class session with some music and movement gives young learners a chance to get the wiggle out. They can sing and move, then settle down and feel ready to listen to the story.
If you are distance learning, a musical storytime encourages movement when students may be sitting in front of a screen for long periods of time. It can help them feel excited about library lessons, and possibly increase participation rates too!
Musical Storytime Establishes Routine
We know that young children feel safe and secure in predictable routines. I like to start all of my kindergarten and first grade classes with a storytime chant and a storytime song. "If You Can Hear Me" by Emily Arrow is a song I learned at her Teacher Summit in 2018. Emily encouraged us to change the words to make it fit our school , so we always sang our school name at the end. Listen to the song above and see if it might work for your students!
Children feel calm when they know what to expect. Because my students knew how class would start, they came ready for it. Starting our classes with these participatory activities also showed that I valued them and their participation. During distance learning, our chant and song were one of the first videos I recorded and posted for them. I wanted my students to know that some things would be able to stay the same even though we were apart.
Musical Storytime Can Impart a Sense of Control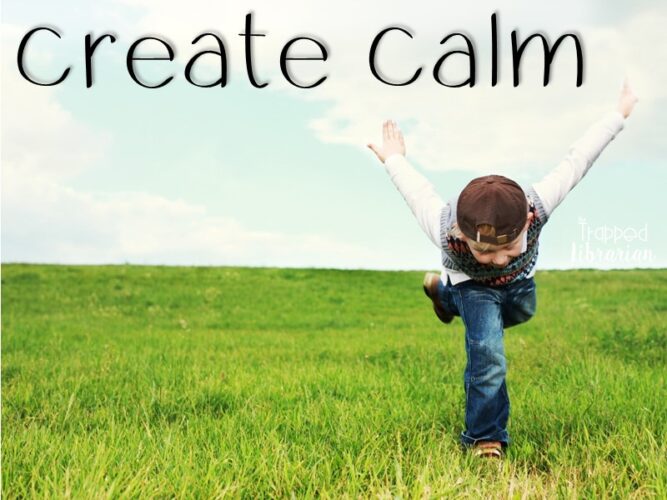 Musical storytime in the library can help our students practice having fun while still utilizing self control. They can do things with their bodies and their voices in a safe environment within parameters that you set. When my students participated in Yoga Storytime, I noticed that they were so proud of how they could control their bodies! Students who have a hard time sitting and listening can really shine when they can move and exhibit control of their bodies.
I recommend you plan your music and movement introductory activities to end with something calm. This can help your students to be prepared to learn and participate in quiet activities too. Remember, we are instructing the whole child when we incorporate music and movement with other, more "academic" activities.
If you are teaching remotely this fall, take a look at how I modified my Yoga Storytime lessons for distance learning!
Musical Storytimes Allow for Self-Expression
I truly believe that integrating music and movement with library instruction goes hand in hand with "cultivating creative pursuits by making and experimenting with hands-on activities." (AASL Standards Framework for Learners) The domain of "Create" is important for allowing our students to personalize their own learning. When our youngest students experience music and movement as part of their library learning, they can see the library as a place for creative expression and exploration.
Giving choice within structured routines allows students to express their individuality. Emily Arrow does this often in her children's songs, as she invites students to sing out two of their favorite things in the video above. This instantly gives students a personal connection to the story and the lesson, making for a memorable learning experience. Bringing out the creativity in our students helps us to know them more deeply (and perhaps they get to know themselves a little better too!).
Musical Storytime Extends the Story
You can find songs online to extend the theme of your read aloud and allow for some active student participation. Emily Arrow and Jack Hartmann are two excellent children's musicians with well organized YouTube channels. I've also used a Google search in the past to find some fun leprechaun songs, and I've had good luck. Just make sure you view the entire video ahead of time and consider using ViewPure or another safe site that removes ads and related videos. Another fun activity is to have your students help write a song to retell or extend the story. Use a familiar tune like "Twinkle Twinkle" or "Old MacDonald" for some fun.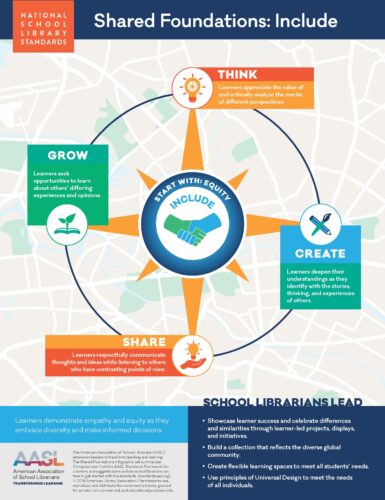 We are all working hard to include more diverse books in our library collections and our read aloud lessons. Consider creating a musical storytime lesson using one of these books. While you're at it, take a look at the Include infographic for some inspiration as you address this important shared foundation.
You Can Do It!
If you don't feel comfortable singing in front of your students, use videos to lead your songs. Your students will be engaged and excited, especially if you sing along with them! Give it a try – I predict your students will love coming to the library even more when you do.
Learn More!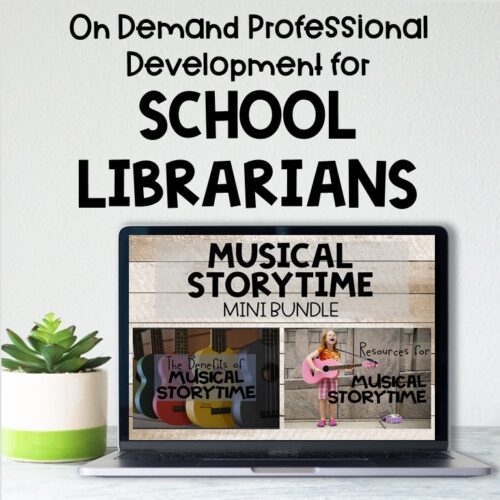 Are you ready to dive deeper into musical storytime? This online, on demand Musical Storytime PD will help you become a more confident and effective school librarian. In these sessions you will learn how musical storytime benefits your youngest students and get the details of 6 musical storytime sessions, with ideas and resources for musical and non-musical librarians alike!
Sign up for my weekly email newsletter and I will send you the first professional development session on school library advocacy absolutely free!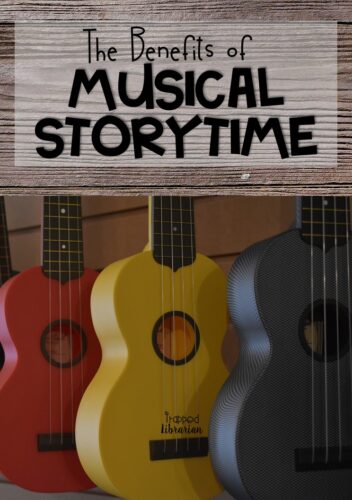 Be the light!