Last Updated on February 17, 2022 by Laura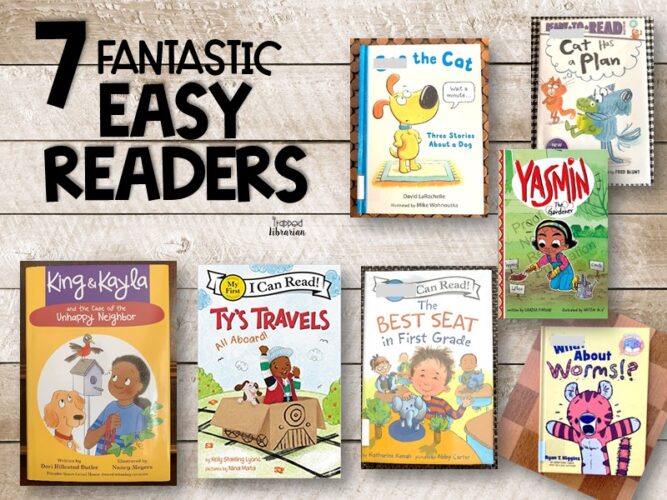 Are you looking for some new easy reader books for your elementary library or classroom? I've got some fun recommendations. But first, have you heard of the Cybils Awards?
The Cybils Awards aims to recognize the children's and young adult authors and illustrators whose books combine the highest literary merit and popular appeal.

http://www.cybils.com/
Volunteer panelists and judges from the blogging community read nominated titles to choose an outstanding winner in 12 categories. Round 1 panelists read through large lists of nominated titles to narrow each category for the Round 2 judges, who choose the winners. This year I had the privilege of serving as a Round 2 judge for Easy Readers and Early Chapter Books. What fun it was to learn about these brand new books (published in 2020)! Read on for my short reviews of the Easy Reader books. (I checked all but two out from my local public library. All opinions are my own.)
This post contains Amazon affiliate links for your convenience. If you click through to make a purchase, I may receive a small commission at no additional charge to you. Thank you for your support.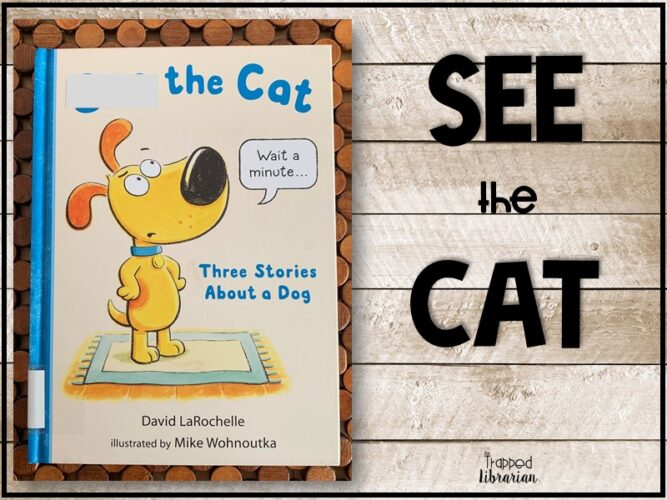 Dog is in three stories, but he is perturbed that the book doesn't have the correct details (or does it?). By the end, Dog has learned the power of words, and succeeds in outsmarting the book.
This humorous easy reader is set up for early reading success. In each two page spread, the left side has one sentence centered in the white space. This is balanced by a single large, simple illustration on the right. A speech balloon on the right offers the dog's point of view.
The format cleverly provides a very entertaining story using high frequency words.  It's sure to provoke lots of giggles!  No wonder it was this year's Easy Reader winner! Highly recommended for your elementary library or classroom.
Cat Has A Plan by Laura Gehl, illustrated by Fred Blunt
Cat and Dog trick one another as they fight over a toy dinosaur in this very beginning easy reader. The fun, colorful illustrations make the story come alive and will prompt chuckles as well as discussion. A list of sight words before the story begins will help the reader prepare to read the story. The page design, short sentences, and sight words all set the beginning reader up for success.
When Cat and Dog work together for a fun ending, even Mouse comes out a winner! Questions at the end check for comprehension and engage with rhyming words, as well as ask for an opinion. This fun story is sure to be popular with beginning readers!
Tiger's fear of worms makes him afraid of several of his favorite things. So he carelessly discards them and sadly goes away. These discarded items attract a large group of worms, of course! And although the worms are afraid of tigers, each item inspires them to appreciate him. So they chase after Tiger, offering him worm hugs as he runs away.
The use of speech bubbles, color, and text size will keep the story moving along for beginning readers. Students will chuckle as they make predictions and nod in understanding at the surprise! Tigers and worms aren't so different after all. A very FUN easy reader!
Everyone in Ty's family is too busy to play. So, he makes his own fun with a cardboard box and his imagination. Colorful illustrations are an effective mix of the imagined adventures and the reality of the living room. The author's use of repetition will help beginning readers gain confidence in reading. This "shared reading" book is sure to inspire children to use their imaginations to make their own fun.
Sam is excited to tell his classmates about his baby elephant. Of course, no one seems to believe him. As the days go by, everyone wonders how he knows so much about elephants. Finally, the first graders take a field trip to the zoo, and we learn that Sam's elephant is real!
The text of the story grabs the attention of the reader from the beginning. The illustrations portray both the classroom and the zoo realistically. This is a great book for noticing dialogue (& pointing out quotation marks) and making predictions.
Yasmin the Gardener by Saadia Faruqi, illustrated by Hatem Aly
Yasmin and her Baba like to grow things in the garden. When Yasmin's flowers are wilting she must use trial and error to figure out what they need. This story told in 3 chapters can spark an interest in gardening and the scientific method. The colorful illustrations support the text nicely as they depict this Pakistani family.
Extensive back matter will help the reader reflect on the story, learn some Urdu words, learn a little bit about Pakistan, and try their hand at growing something. This fun book is written by a Pakistani American woman and illustrated by an Egyptian man. Highly recommended for your primary classroom or elementary library!
King and Kayla's friend Jillian is sad because her puppy Thor is being blamed for a mess in a neighbor's yard. Kayla and King investigate and eventually prove Thor's innocence. Then the humans do a bit of research on animal scat and solve the mystery to figure out that the trouble maker is a raccoon.
White space and placement of text and illustrations keep the story moving. The pictures support early readers in constructing meaning and offer a playful element to the story. A fun addition to the King & Kayla series!
Learn More!
I sure enjoyed my experience serving as a Round 2 judge for Cybils Awards Easy Readers! You can read about all of the 2020 winners on the Cybils blog.
For more short reviews of books for your elementary library throughout the year, follow me on Instagram!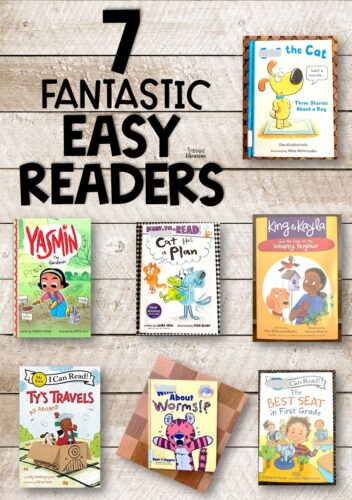 Stay in Touch!
For more recommendations, sign up for my weekly email newsletter!
Be the light!