Last Updated on February 12, 2022 by Laura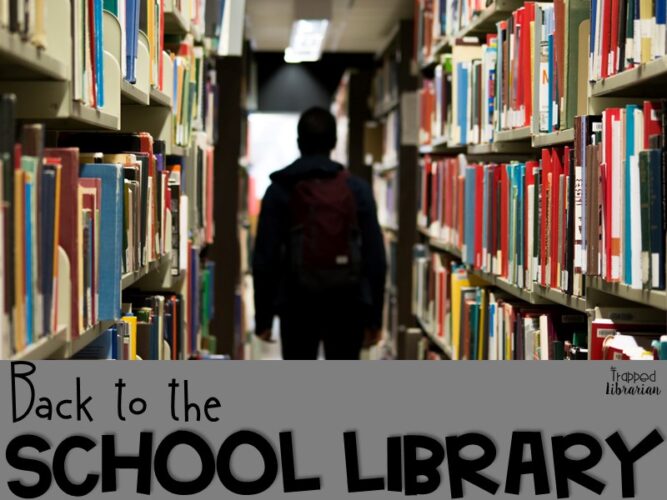 Educators across the country (and the world) are getting ready to go back to school. However, many of us still don't know how to plan for a successful start to the school year. If we want to be successful in getting back to school in the library, it's time to start planning. Even if your school or district has not yet released plans for the return to school, there are still some things you can do to get ready. School librarians are creative problem solvers and we can still get back-to-school ready under these crazy circumstances!
Advocate for the Circulation of Print Materials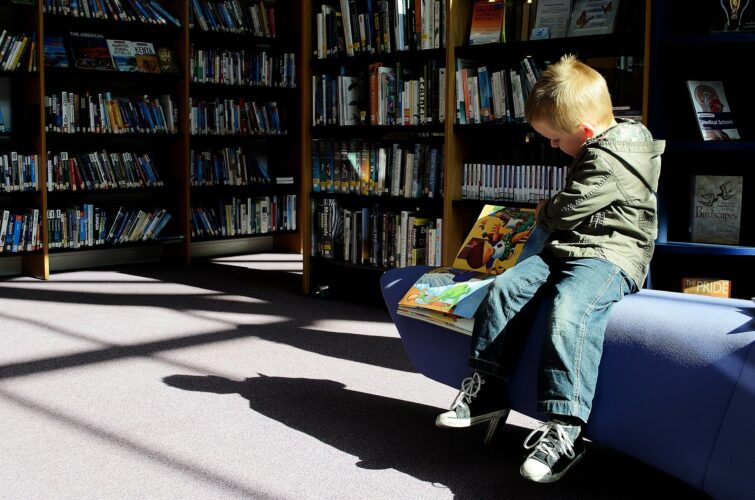 When I hear about libraries that plan to continue the practice of not allowing check out of print materials, I must disagree! Our libraries house valuable print collections that should not sit idle anymore. Students and teachers need print resources, if at all possible. Research reported on by the Institute of Museum and Library Services shows the virus that causes Covid-19 is not detectable on library materials after 72 hours. Consider using some of these procedures to preserve student and staff health and safety:
Leave returned materials untouched for 72 hours before checking in and shelving.
Relax overdue policies, since you won't be checking books in for several days after they've been returned.
Teach students and staff to request materials through your online library catalog.
Deliver book requests to classrooms or have a designated pick-up time.
Younger students may request books from a special "menu."
I have heard some librarians say they want to have students keep their books at school, and that is certainly up to you. My opinion is that students need to be able to have books at home.
Teach Library Catalog Skills Early
I usually do library catalog lessons with my 3rd, 4th, and 5th grade students at the beginning of the school year. This year the topic is more important than ever! I believe we should start with 2nd grade right away too. Becoming proficient in searching the catalog, placing holds, and creating reading lists allows students to pursue their reading interests whether in person or from home. Be sure to teach students how to access electronic books and any websites your school uses for online reading like Tumblebooks, Epic, Abdo, and Capstone. If you are able to teach these skills in person, you can give plenty of practice time and better monitor student progress to help as needed. These skills will be valuable to our students and help them continue to read for pleasure and personal interest in the event of more distance learning.
Plan Virtual Lessons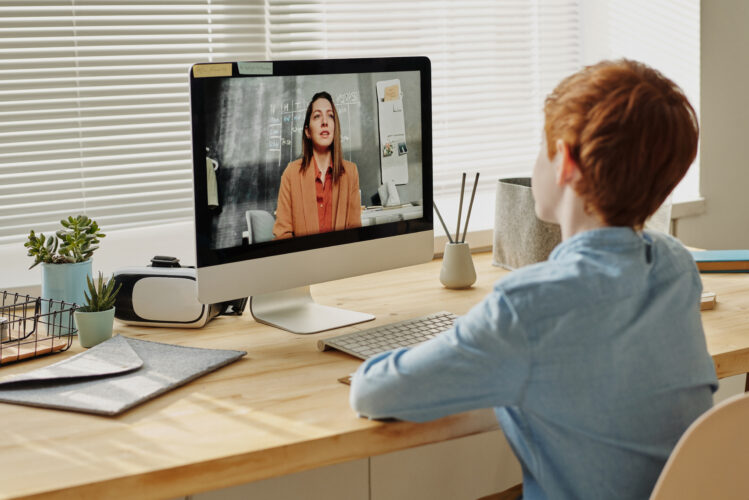 Although many educators still do not know if school will be held in person or remotely, I believe the best way to get ready for this school year is to plan some virtual lessons. A good place to start is to record some read aloud sessions now to use later. School Library Journal's Covid-19 Publisher Directory is a great one-stop place for us to check publisher's copyright guidelines during the pandemic. Planning for distance learning actually ensures that your are prepared no matter what decisions are made regarding your school's return. You can use videos and virtual activities in your in-person classes, and they may come in handy in the event of hybrid situations too. In fact, teaching students in-person using virtual resources will help them gain skill in using the resources and learning this way, so they can be better prepared in the event of more required distance learning later.
Keep the Standards in Mind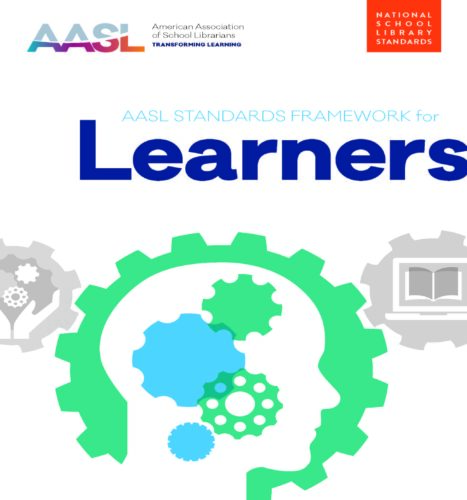 I am not saying this to put pressure on you during these already stressful times! Rather, I want to help alleviate some of that stress. Our circumstances may dictate the need to adapt our lessons. We may not be following the best practices for teaching and learning that we would in a "normal" beginning of the year situation. But I believe if we keep the standards at hand, we can include some of them during this unusual time in education. The AASL Shared Foundations of Inquire, Include, Curate, Collaborate, Explore, and Engage can still apply in our unique circumstances. The domains of Think, Create, Share, and Grow could be the basis of your lessons this year. Using those 10 words with your students can help them become more aware of their own learning. Download the Learner Framework and glance at it as you plan your library lessons for the beginning of the year. Don't overdue it – don't put pressure on yourself to cover them all! Just pick out one to think about and mention with each lesson. In this way you will be moving student learning forward.
Be a Team Player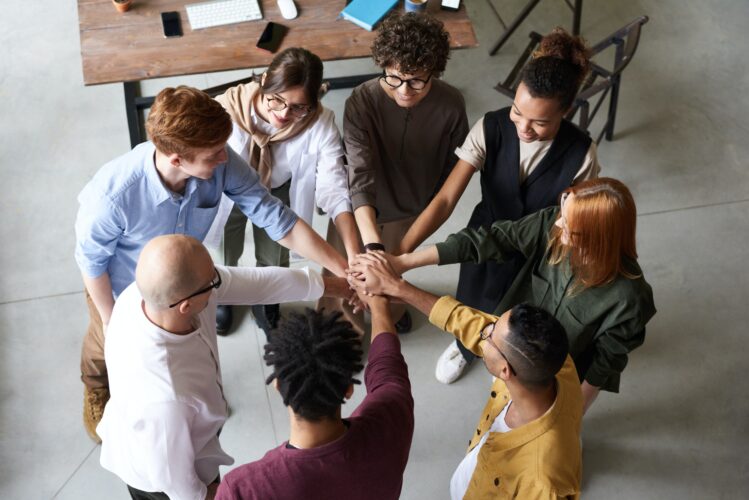 These are stressful times in education and we can be sure that this back to school season will be like none other before it. Now is the time for us to work with our colleagues to keep our school communities unified. Lift one another up! Cooperate, communicate, and laugh together when you can. One of my favorite sayings is "Teamwork makes the Dream Work!" Banding together can lighten our load and lift our spirits – let's do what we can!
Learn More!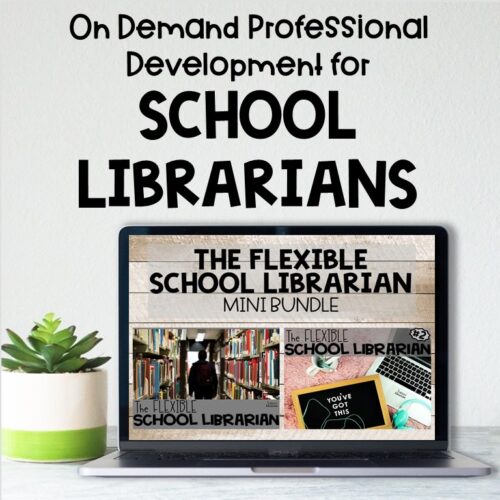 Are you ready to dive deeper into being a flexible school librarian – ready for anything? This online, on demand Flexible School Librarian PD will help you become a more confident and effective school librarian. In these sessions you will focus on the things you can control, and consider the strategies that can make the most difference in successfully adapting to changes in your teaching environment.
Sign up for my weekly email newsletter and I will send you the first professional development session on school library advocacy absolutely free!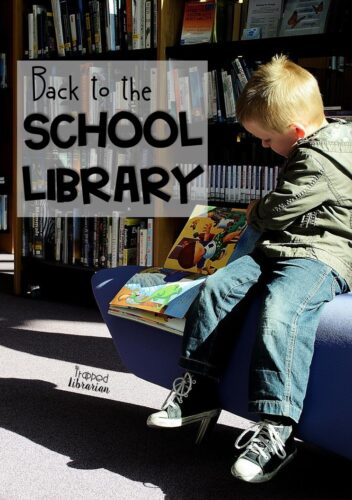 Be the light!