Last Updated on August 31, 2022 by Laura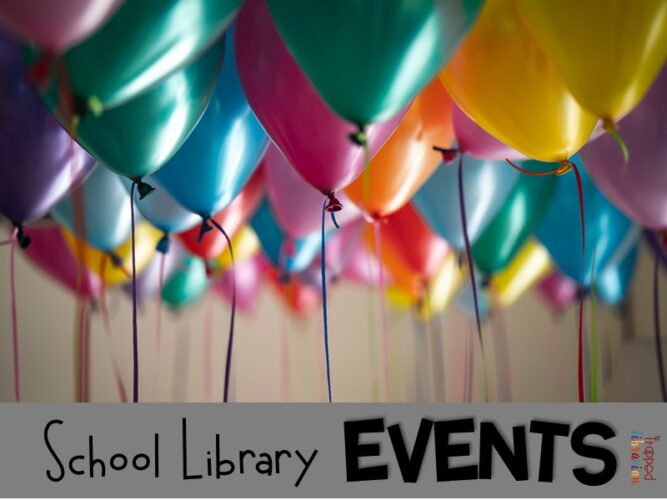 It's no secret that I believe your library should be the center of your school. School library events are a fun and engaging way to make that happen. I've got 5 reasons why you should start planning your school library events now!
School Library Events Build Excitement
Nothing creates more of a buzz in my library than a good room transformation. Transforming the library into an Italian bistro for Book Tasting events always got the attention of my students and teachers! Easy to set up, book tasting events in your school library can encourage your students and teachers to preview new books. You can also use these events to encourage the reading of different genres, or titles that would be otherwise overlooked. Other events that build excitement are Book Fairs (especially if you use the fun themes!) and Harry Potter Week.
School Library Events can Involve Parents and Families
Fun library events can help families connect with your school. My Title One teacher always planned our One Book, One School month, but the library is a natural extension to this program. Our library was the site of last year's family night where parents and kids completed a fun scavenger hunt. Other events that help families get in on the fun: Family Literacy Night, Book Character Parade, Disguise a Turkey, and of course the Book Fair!
School Library Events Build a Culture of Reading
Libraries have always been associated with reading, but special events give you a way to make reading more exciting. Students and staff can share favorite books in February during I Love to Read Month. Celebrate Poem in Your Pocket Day in April during Poetry Month. Author visits (both in person and virtual), Book Swaps, and Book Fairs are also terrific ways for the library to create and build a culture of reading in your school community.
School Library Events Give Opportunities for Creativity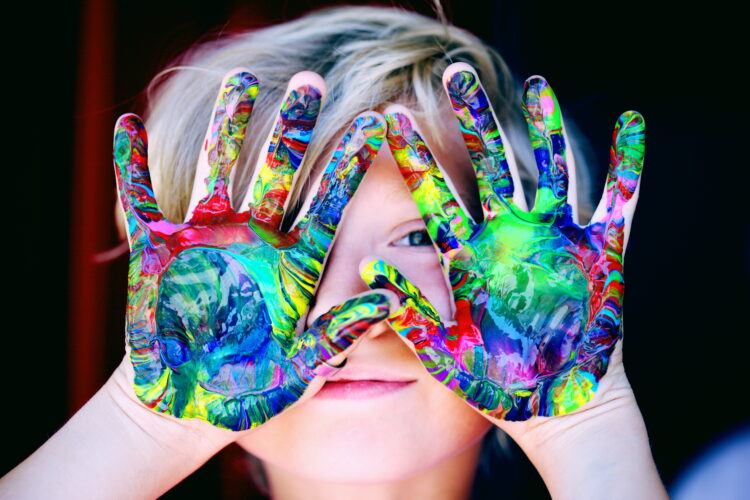 In recent years, our libraries have expanded to become places to make and create. You can have events where the creating is done in the library, like "International Dot Day," "Maker Mondays," or "STEM Night." Or you can involve families in at-home projects and display them in the library. You can even have a contest! The library as a place to create is a natural extension from the library as information hub. Some creative events for you to try: Storybook Pumpkin Patch (a fun idea from Cari White!), Potato Book Characters, and International Dot Day (expand to "Dot Week" or "Dot Month").
School Library Events Help Us Make Connections Outside of Our Schools
If you look, you will find lots of enriching ways to connect with other classrooms or libraries across the country and around the world. When our students have the opportunity to participate in learning activities with others from outside of our school, the benefits are magnified. Engagement is high, students make connections through similarities, yet they begin to build an understanding of differences. All of this adds up to a deep and lasting learning experience for our students. I encourage you to check out these ways to connect your students to others: World Read Aloud Day (Week!), International Dot Day, The Global Read Aloud.
You Can Do It!
School library events can help you make your library the center of your school. This year we might need to get creative and make all of our events virtual! If so, it will be more important than ever to build excitement, involve families, build a culture of reading, encourage creativity, and expand our experiences outside of our virtual school. Choose one idea and start planning your school library event today. Your students and staff will benefit!
Learn More!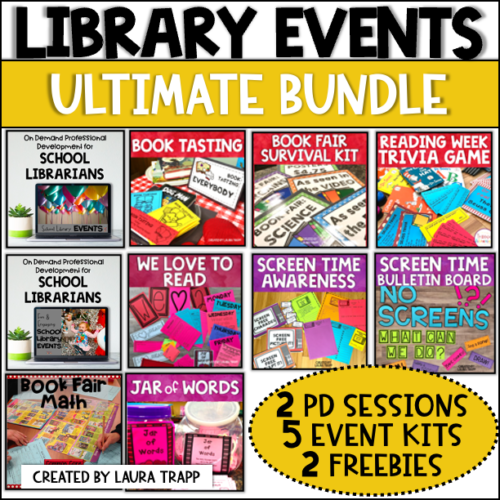 Are you ready to dive deeper into school library events? This Ultimate Library Events Bundle includes online, on demand Library Events PD (2 sessions) that will help you get started in your own library. Learn how school library events create a wide reaching impact, and get the details of 4 successful school library events (+ 2 Bonus ideas!). You'll also get event kits for 5 fun events that I used in my own library with great success! Save time and money as you make your library the center of your school!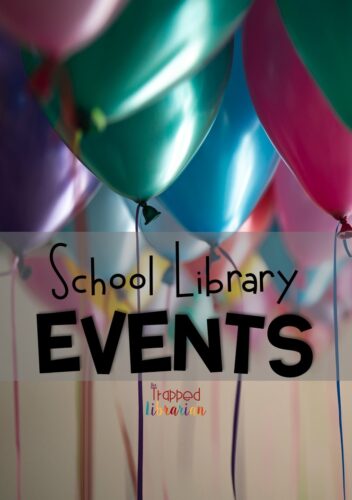 Be the Light!