Last Updated on June 27, 2023 by Alexis Porter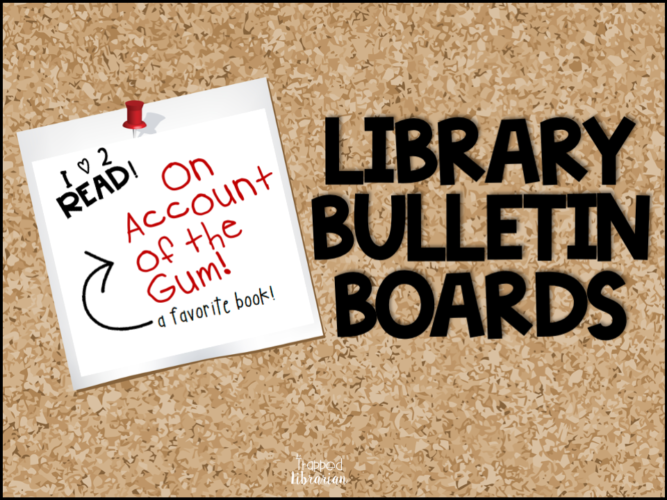 When the new year rolls around, or really at any change of seasons during the school year, I like to tackle the to-do list with something fun. For me, that's working on my library bulletin boards. It's a low-pressure way to start working in the library to get ready for a new school year, or a new season.
Library Bulletin Boards Make an Impact
Long ago, a friend and colleague helped me realize what I big impact I could make in my library with bulletin boards.
Is your library in a central location? Mine was. The "Aha!" moment when I realized I had close to 2,000 sets of eyes per day on my boards really made me consider how to use my powers for good!
Even if your library isn't out in the middle of traffic like mine was, you still get lots of visits every day. Your library bulletin boards can make an impact. How will you use it?
Lift Up Your School Community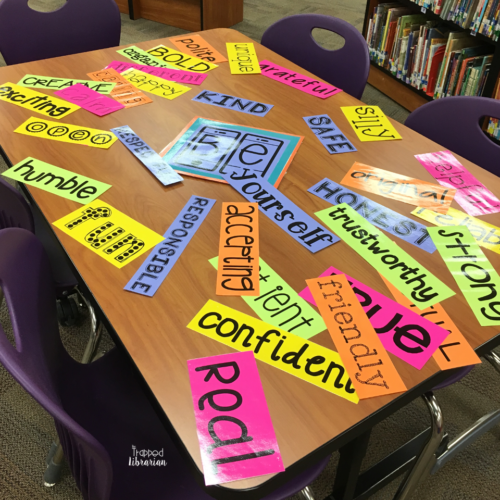 Because I believe we should make our library the center of our school, I also think we should use our powers for good! I created a fun, low-prep Be Yourself Bulletin Board precisely for this purpose. Bonus: it's low prep, looks great on bright colorful paper, and can be used any time of year.
Get Them to Share Good Books
Have you noticed that peer book recommendations really get your books circulating? I've created several library bulletin boards that include a sticky note template that makes it easy to make your bulletin board interactive. You'll see people stop by frequently to find a recommendation for a good book to read!
Teach Important Concepts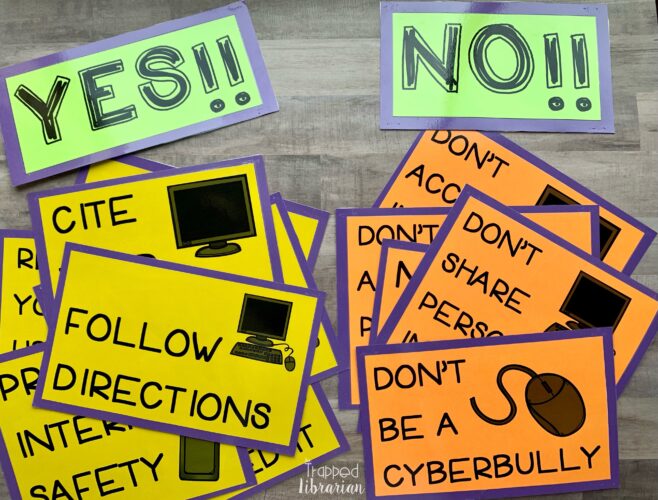 Use your teaching materials on a bulletin board to reinforce the lessons you've taught. My Digital Citizenship bulletin board activity kit contains a lesson I teach every fall with posters to display after they've been used in the lesson. This is great because you can refer back to your teaching boards for a quick review in future library classes.
Ready to put up your library bulletin boards?
Put on some cozy sweats, blast some music, and take along your favorite coffee (you'll be able to finish it while it's still the intended temperature). Then head into your library to decorate and begin to make it the center of your school!
Library Bulletin Boards for the Whole Year!
Wouldn't it be great to have bulletin boards for the entire school year? Take a look at the year round bundle – save yourself time AND money with these low-prep, interactive bulletin board kits!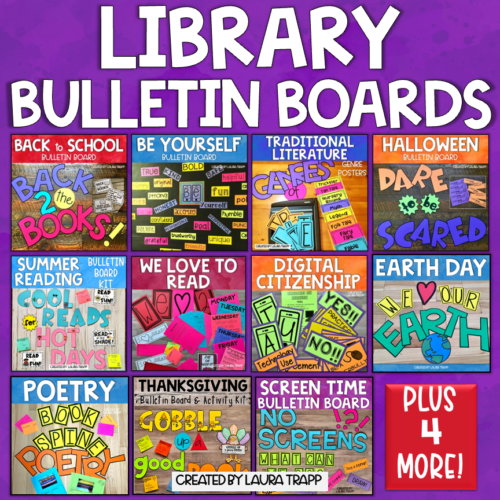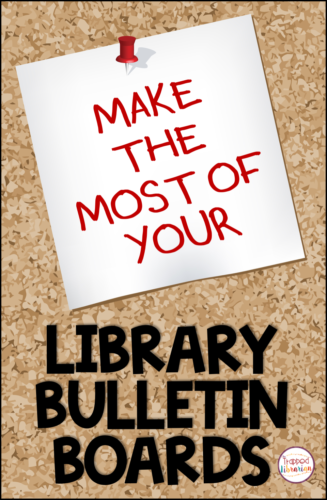 Be the light!