Last Updated on June 17, 2022 by Laura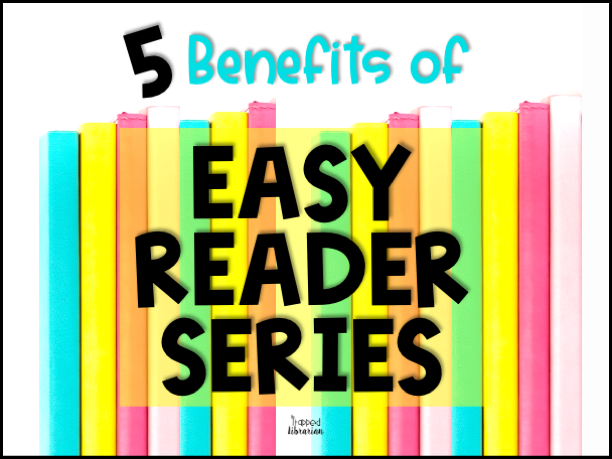 Do you purchase early reader series books for your elementary library? I am a fan of having all kinds of kids book series available for readers. Series books for beginning readers can motivate and excite these young students as they develop a love for reading and build important reading skills. There are many benefits of having easy reader series books in your school library.
Students Get to Know the Characters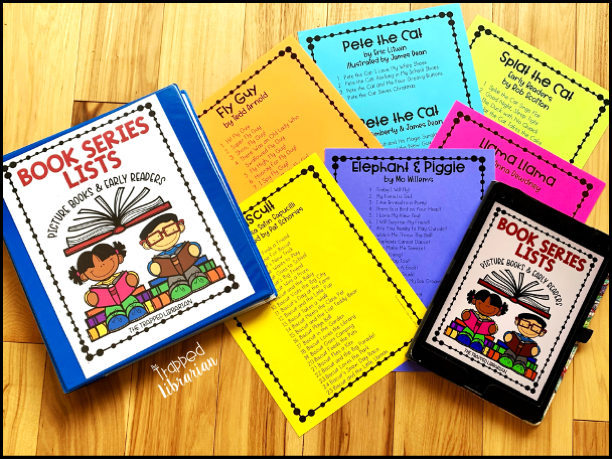 As our young readers work their way through an easy reader series, they get to know characters like Gerald and Piggie, Fly Guy, Fancy Nancy, and Clark the Shark. They learn about their character traits and can even predict how they will react in certain situations. This can build a strong connection for beginning readers!
Repetitive Vocabulary Brings Success
When it comes to early readers, familiarity brings success! Early reader series books are filled with characters, settings, and situations that become familiar. This repetition helps strengthen sight reading skills and fluency in young readers. When they know these words, they build confidence as they tackle new vocabulary too!
Book Series Promote Stamina
When young readers find an early reader book series that they love, they are excited to read ALL the books. This motivates these students to build reading stamina, an important skill as they begin to read for pleasure!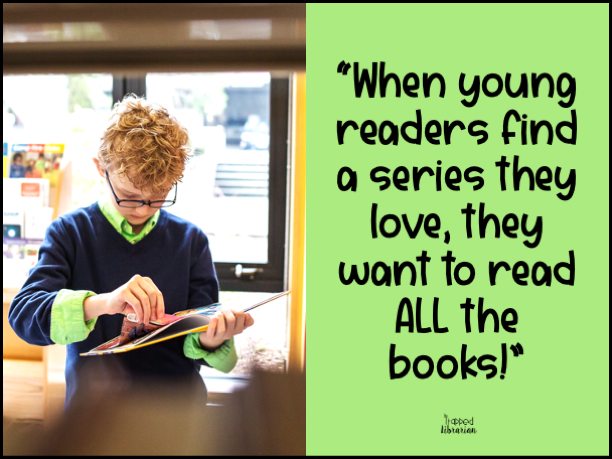 Early Reader Series Books Provide Lots of Copies
When you purchase an entire early reader book series for your elementary library, you are providing lots of books for your students to choose from. With over 20 Fly Guy books, and 25 Elephant and Piggie books, and over 30 Fancy Nancy books, your shelves will be stocked for the eager readers who are searching for these gems! Students can read from the same series as their friends and classmates – imagine the fantastic discussions that will develop!
Excited Series Readers are Repeat Customers!
This is the best kind of job security – when our young readers are clamoring for more books! Promoting early reader series books in your elementary library will create a buzz around books and reading. Spread the culture of reading throughout your school community, and you won't be sorry!
Help Young Readers Find Their Next Favorite Series
It can be hard to keep up on all the early reader book series out there. This Book Series Bundle has book series lists in order for over 30 popular easy reader and picture book series. Also included are my popular book series bookmarks for 13 early reader and picture book series. Print them with the series list on one side and fun quote from the book, author, or publisher on the other.
The answer to "What comes next?" at your fingertips
Help students find their next favorite series
Readers can keep track of the series books they've read
Look at the preview and see why this helpful resource will be a welcome addition to your elementary library or classroom!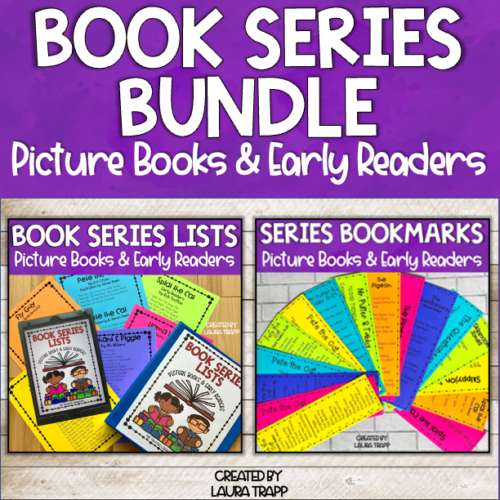 Here's to spreading the love of reading!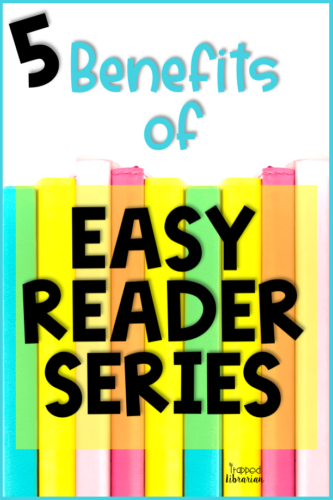 Be the light!