Last Updated on March 28, 2022 by Laura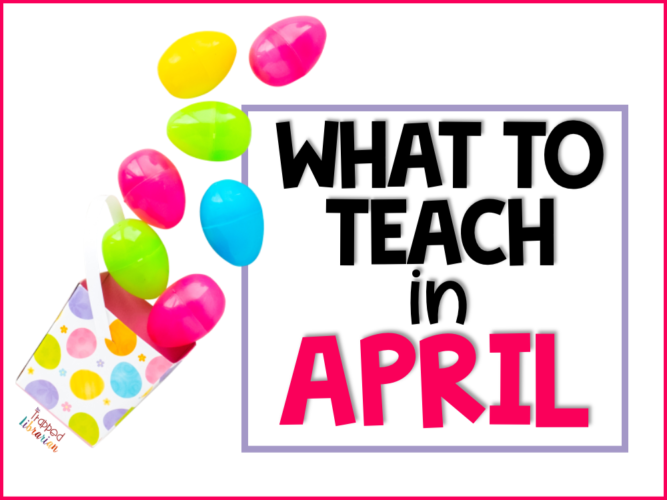 Spring is here, and there's a light feeling in the air as we get ready to plan our April library lessons! The kids are excited to play outside and there's a general excitement buzzing throughout the school. I love planning my April library activities, because there are so many fun themes and events that the students love. April themes bring activism, writing, and fun into the library. This month's lesson ideas are inspiring, engaging and, as usual… FUN!
1️⃣ Poetry Month in April
April is National Poetry Month, so of course it's a great time for some poetry activities. Many classroom teachers do poetry units in April, so that makes it a collaboration opportunity too. Using Poetry Month activities in your school library is a win-win all around! My school community loves to celebrate Poem in Your Pocket, and my classes always enjoy creating Book Spine Poetry. To get more poetry ideas for your April library lessons, read this blog post.
2️⃣ Digital April Library Lessons
This year (2022), Easter falls on April 17. How to Catch the Easter Bunny by Adam Wallace is the perfect read aloud leading up to the holiday. And, GOOD NEWS! – it's available on Epic for free with your educator account. So, you can let your print copy circulate and use the story whenever you want to this month.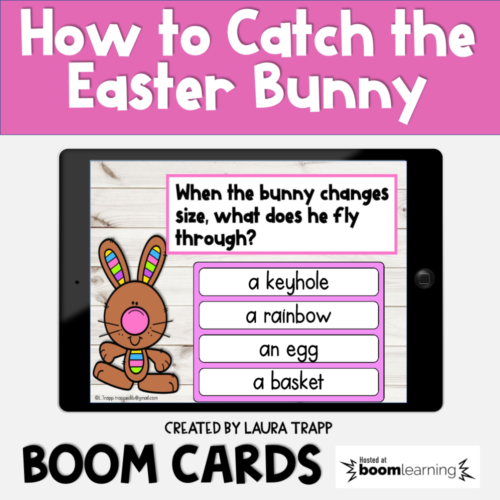 If you want a no-prep activity to go with this fun Easter picture book, check out these adorable and fun Boom Cards! These BOOM Cards are a fun way to practice comprehension questions, rhyming words and vocabulary. And, of course, catching the Easter Bunny is an appealing topic for our young students! (New to Boom Cards? START HERE!)
3️⃣ Earth Day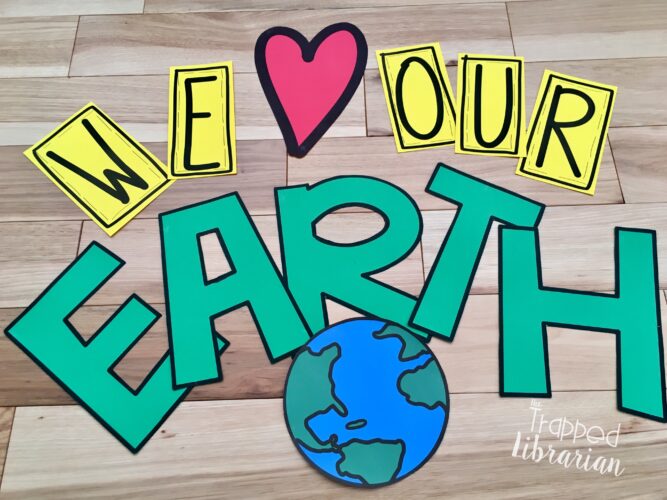 Earth Day comes every year on April 22. Children in schools across the country will be setting up recycling stations, picking up garbage and making posters. Earth Day is a great time for a fun school wide event or a special library storytime. And, it's a wonderful opportunity to incorporate activism into your April library lessons. It's the perfect time to help your students learn about how they can pitch in to help this planet we all love! I like to use an interactive bulletin board to spread the inspiration throughout the entire school community.
These articles will help you plan some inspiring Earth Day lessons:
4️⃣ Screentime Awareness Week
Even though Screen Free Week sometimes falls at the beginning of May (in 2022 it's May 2-8), it can really sneak up on us! Screen Free Week usually falls at the end of April/beginning of May. You can find lots of information and resources at the Screen-Free Week website here: http://www.screenfree.org .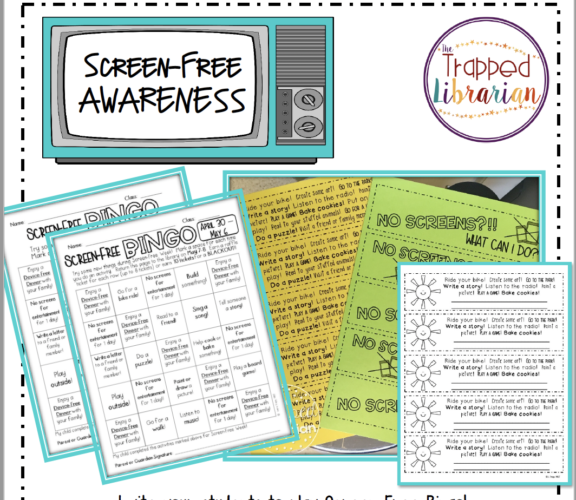 We switched the focus to "Screentime Awareness" at my school so we can examine our use of screens for entertainment. During our April library lessons, we take a fresh look at screen free ways to have fun. We encourage families to try screen free entertainment during this week. Students get a Bingo board recording sheet, have it signed by an adult. In exchange, they get 10 tickets to enter into raffles for fun screen-free items like Ozobots, basketballs, art kits, games, etc. Read more on the blog: Motivate Your School Community with Screen Free Week.
April Library Lessons Made Easy for You!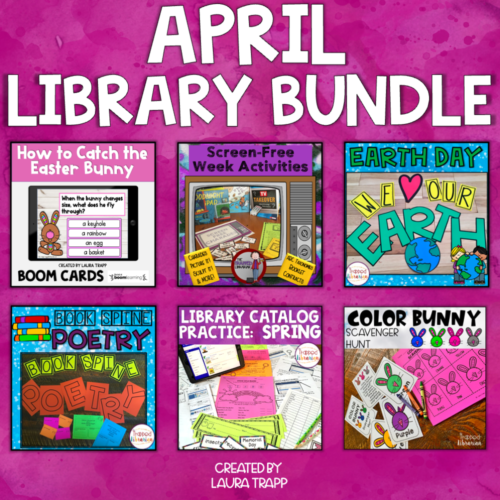 If you're looking for some activities and lessons to get your month off to a great start, grab this April Library Activities Bundle! Save time and money and get lessons that are sure to engage, inspire and motivate your elementary students!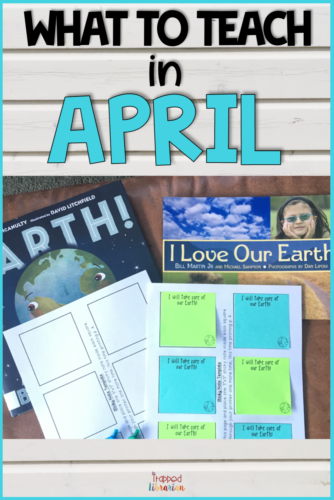 Here's to an April full of sunshine, smiles, and learning!
Be the light!