Last Updated on March 12, 2022 by Laura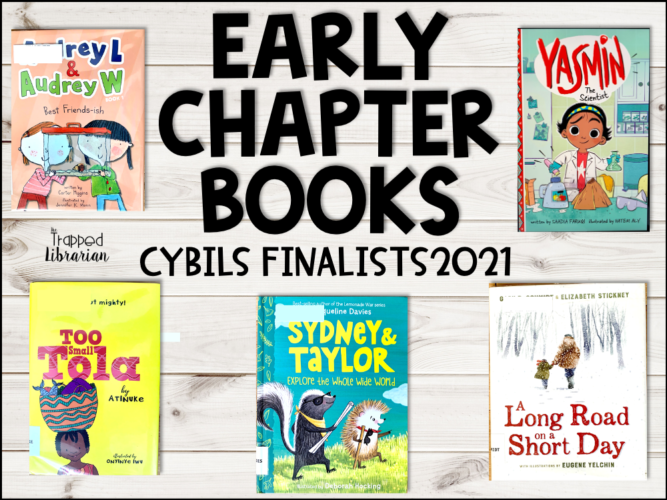 This post contains Amazon affiliate links for your convenience. If you click through to make a purchase, I may receive a small commission at no additional charge to you. Thank you for your support.
In February, the Cybils Awards for 2021 were announced I was again fortunate to participate in this process as a Round 2 judge for the Easy Readers and Early Chapter Books categories. The Easy Reader nominees were fabulous – read about them here! The Cybils Early Chapter Books for 2021 are excellent new books, so I'm excited to recommend them to you! As always, all of the opinions expressed here are my own.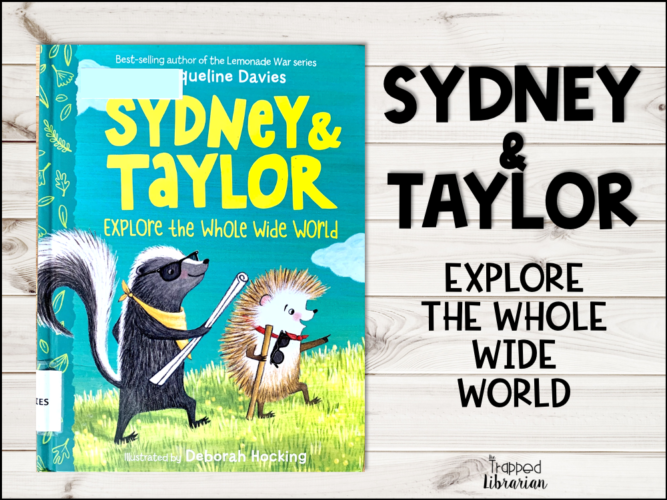 Sydney the skunk and Taylor the hedgehog are looking for adventure, so they head out on an expedition.  They bravely face a rambunctious dog, deal with their growing hunger, and fear they are lost.  This sweet story of friendship is the start of what promises to be a favorite new series.  Detailed illustrations move the story along while inviting a closer look.  Children transitioning to chapter books will be delighted with the 12 short chapters.  The repetition and illustrations will help them have success with new vocabulary. 
This Cybils Early Chapter Books award winner is sure to delight young readers! Highly recommended for your early chapter book collection.
2nd grader Audrey has become a bit of a loner this year. When a new girl joins her class, will Audrey get the best friend she's secretly been longing for? Will Audrey see that becoming Audrey L. is a small price to pay to gain a best friend in Audrey W.? A quirky family and an equally quirky, insightful teacher gently help 2 friends connect in this absolutely delightful early chapter book.
Excellent word choice (clang-a-langed, sugar-booger) plus real vocabulary words like stupendous and homophones (S-E-E/S-E-A) will appeal to early chapter book readers. Young students will relate to the fun school situations. Phonetically spelled nonsense words as well as fun vocabulary will challenge and entertain these transitional readers.
As my 2nd grade granddaughter excitedly pointed out, this is Book 1 of a new series.  You're going to want Audrey L. and Audrey W. in your early chapter book collection!
Too Small Tola by Atinuke, illustrated by Onyinye Iwu
Tola, the youngest in her family, lives in a run-down apartment in Lagos, Nigeria.  Although she is small, she helps her family, friends, and community in big ways.  Repetition in the text, along with the black and while illustrations, will help transitional readers experience success with this early chapter book.  Young readers will find plenty to relate to, but will also get a glimpse into a different culture and way of life. 
Although a glossary would be a welcome addition, I recommend it  as a classroom or family read aloud, or an introduction to a unit about Nigeria. 
A Long Road on a Short Day by Gary D. Schmidt and Elizabeth Stickney, illustrated by Eugene Yelchin
It's a snowy winter day when Samuel and his father set out to find a brown-eyed milk cow for his mother. They visit a series of people along the way, first trading a pocket knife for some tin lanterns. The suspense and entertainment build through each chapter as we anticipate the next trade. Along the way we get to know Samuel better and are treated to a collection of beautiful illustrations that help to tell the story. The fact that Samuel ends up with a happy surprise is icing on the cake.
This masterfully told story had me hanging on to every word!  Themes of community, mutual respect, neighborliness, communication, and family are expertly woven throughout.  (In my opinion, this could have been a Cybils early chapter books winner!) I highly recommend this beautiful book for a classroom or family read aloud as well as your early chapter book library collection.
Yasmin the Scientist by Saadia Faruqi, illustrated by Hatem Aly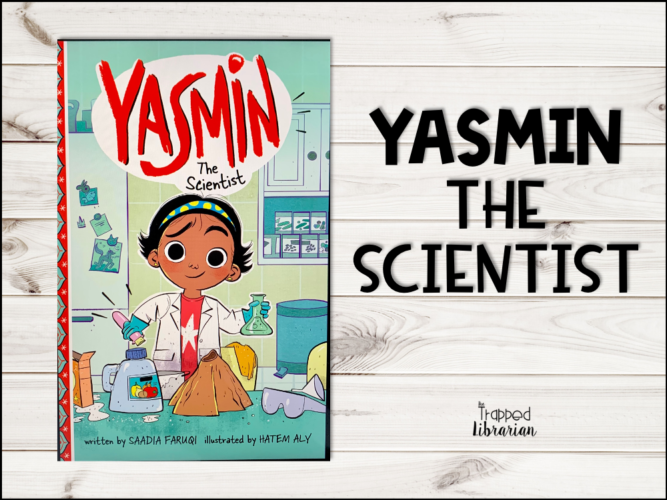 Another fun Yasmin adventure! This time she's getting ready for the Science Fair. Her baba (father) wants to help her make a volcano, like he did at her age. Yasmin, being very independent, wants to do it on her own. She tries multiple times, but she's never happy with the result (or the mess!). An accidental discovery leads her to a fun science experiment for the Science Fair.
Students will relate to the science fair project (and possibly to getting too much help from a family member!). Yasmin models perseverance and creative thinking as well as self confidence. Great questions for thinking/discussing and a fun recipe are part of the extensive backmatter. As in all Yasmin books, Pakistan information and an Urdu glossary are included.
Although I'm not sure if it's really an easy reader or early chapter book (this one is classified as a Cybils early chapter book), Yasmin is a series you want to include in your elementary library collection!
Want more Early Chapter Books ideas?
This Book Series Bundle: Chapter Books has book lists for popular children's chapter book series and early chapter book series series. Also included are fun bookmarks to print on colorful paper or card stock to have on hand in your library. Help your students find their new favorite book series!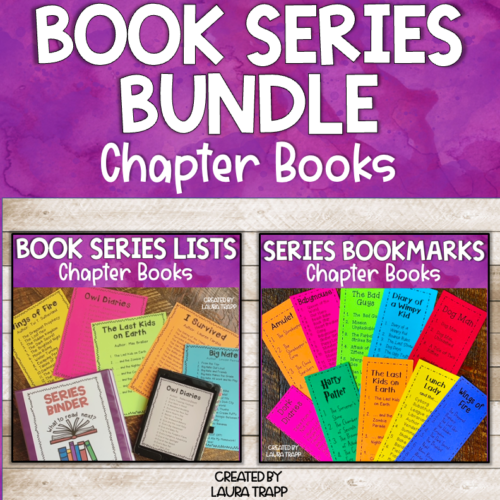 Learn more!
I sure enjoyed my experience serving as a Round 2 judge for the Cybils Easy Readers 2021! You can read about all of the winners on the Cybils blog.
For more short reviews of books for your elementary library throughout the year, follow me on Instagram!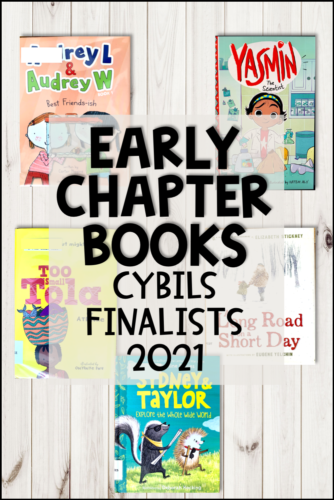 Keep reading and…
Be the light!