Last Updated on May 29, 2023 by Alexis Porter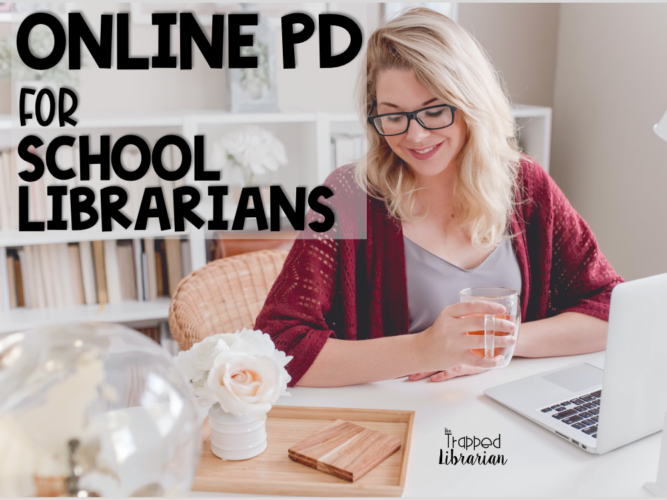 Are you tired of attending "one size fits all" professional development? I can't count how many PD workshops I attended that were for my entire school, but didn't help me learn and grow as a teacher librarian. That's why I love online PD for school librarians, and I think you're going to love it too! It's always nice to be able to do some professional development that's really going to help us learn and grow in our unique role within our schools.
There are lots of reasons to love online PD for school librarians…
Online PD is Convenient
Online, on-demand learning means I can learn on my own terms, when it's convenient for me. Do you love to sleep in? Do your professional development in the afternoon or evening. Heck, you can even enjoy an adult beverage while you learn – no one will judge! Are you an early riser? Get some learning done while everyone else sleeps, and have the rest of your day free for some fun!
Learn from ANYWHERE!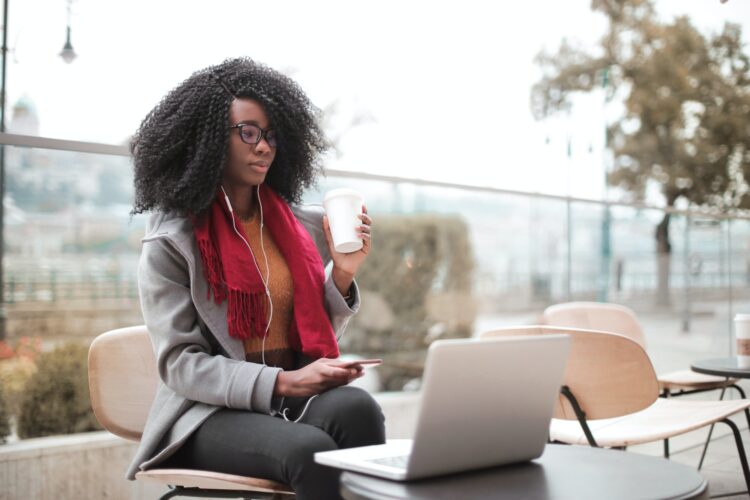 Online PD for school librarians means ANYWHERE…. My living room, my backyard, my dad's house (he's got a great view of the river!) – anywhere! Can't go on that vacation you've been dreaming about? Why not use a staycation to get in some professional development? This will free up some time for traveling later on, so you're not sitting in some stuffy PD workshop in the summer!
Learn at Your Own Pace
Online professional development means I can stop, start, and re-watch when I need to. This helps me get more out of the learning experience. I hate to admit it, but sometimes I'm not paying close attention during in-person PD, and I miss something important. If that happens when I'm learning online, all I have to do is rewind! I can go back whenever I want to review something, or I just need a refresher.
Personalized Learning
The bottom line: online PD for school librarians makes for a personalized experience. And just like our own students, we learn more and are more likely to apply what we've learned in this way! As a school librarian, I really appreciate professional development opportunities that are targeted to me and the role I play in my school. These types of experiences can be hard to find, but they are golden!
Online PD for School Librarians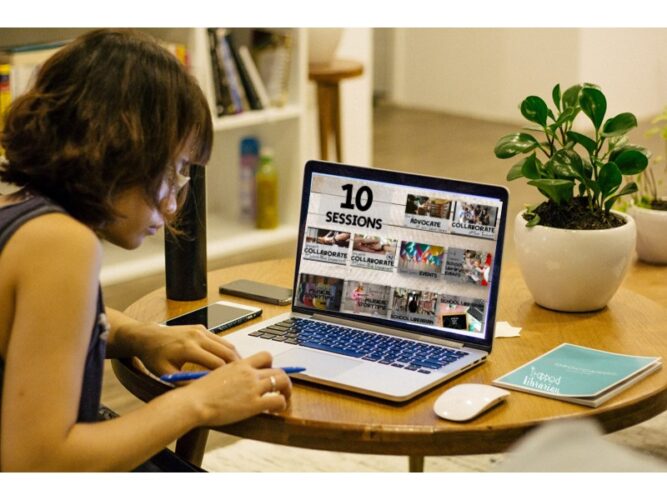 If you're ready for your own online on-demand learning experience created just for YOU as a school librarian, I've got a 7 hour course you're going to love! This online PD for school librarians includes videos, note taking pages, and lots of extra resources. There is even a course summary to show your administration and a completion certificate to help you receive credit for professional development in your school district. CLICK HERE to take a look now!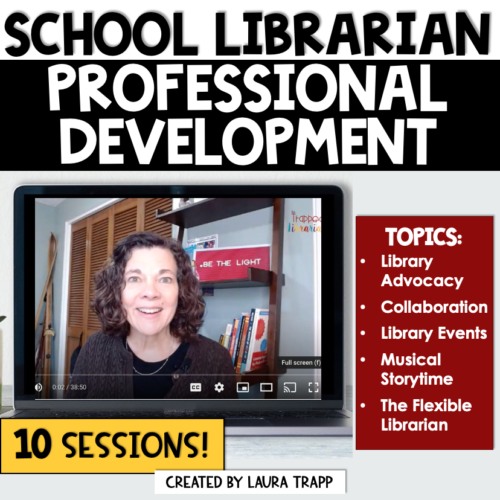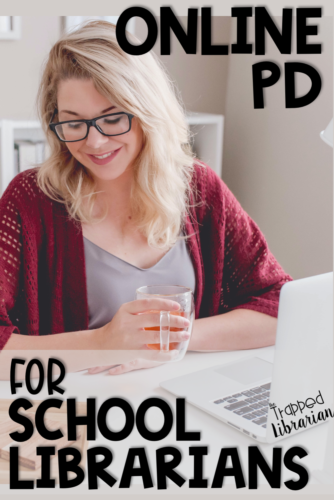 Try a FREE Online PD Module for School Librarians
Test drive my Professional Development for School Librarians by trying the first session absolutely free. Sign up for my email newsletter to download Session 1: School Library Advocacy.
Let the learning begin!
Be the light!