Last Updated on April 21, 2020 by Laura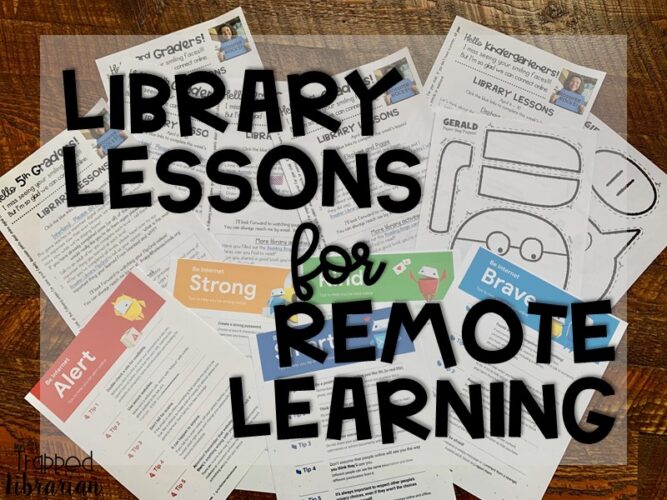 Educators are navigating a new normal as we deal with school closures worldwide during the Covid-19 coronavirus pandemic. School librarians, along with all educators, are burning the midnight oil to create lessons for distance learning. As I mentioned in another post, the most important factor to consider at this time is connection with our students. So, how do we teach educational content while making that connection? My library lessons for distance learning for next week include space for student interaction in FlipGrid.
I am NOT affiliated in any way with FlipGrid and am not receiving anything in exchange for this blog post.
3rd, 4th, & 5th Grades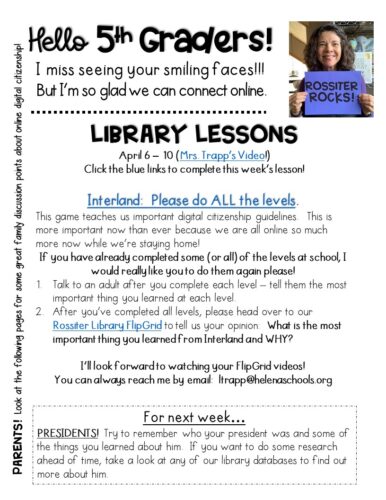 Before school was closed, I had begun some lessons using Google's Be Internet Awesome program and their Interland game. Google states their mission for the program as "Helping kids be safe, confident explorers of the online world." Now that we're all staying home, we can use these digital citizenship skills more than ever. Kids love navigating through the four lands of Reality River, Kind Kingdom, Tower of Treasure and Mindful Mountain. For this week's library lessons in 3rd, 4th, and 5th grades, I asked students to do all of the lessons in Interland. Then I gave them a link to a FlipGrid where they can share their opinion on which concept from the game was the most important and why.
2nd Grade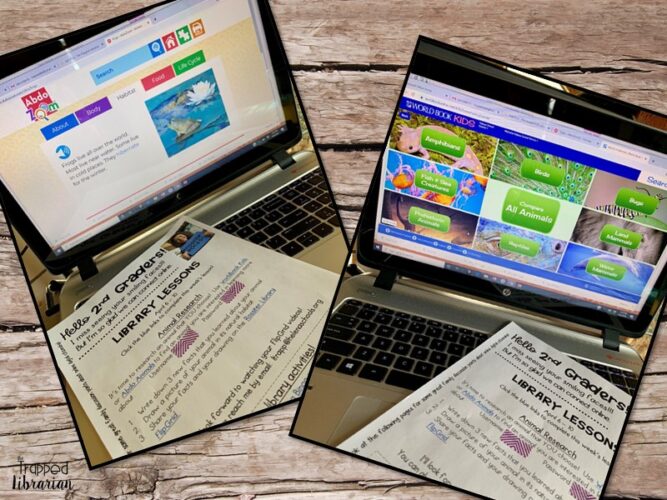 Back at school, my second graders were just completing an animal research activity designed to get them familiar with navigating one of our databases, and citing their source. I had promised that they would be able to expand their learning by more deeply researching an animal of their choice. So this is what we're going to do next! I've asked them to choose either the Abdo Zoom Animals or World Book Kids to find information about an animal of their choosing. They are to write down 3 facts to share, along with a drawing of the animal in its natural habitat. Again, students will have the opportunity to share this information on our 2nd grade FlipGrid.
Kindergarten and 1st Grade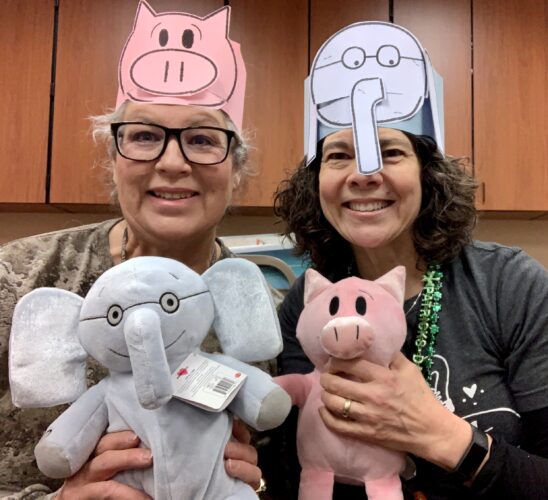 You may have read about my virtual storytime videos that I recorded with my fabulous library partner. I'm going to use those videos in a lesson for our youngest learners. I've invited students to watch one or more of the Elephant and Piggie stories we recorded and to think about the characters of Gerald and Piggie. I linked up the pages from the Mo Willems Pigeon Presents website that contain a project for creating Gerald and Piggie paper bag puppets. (If you'd like to try this, click on The World of Elephant and Piggie Teacher's Kit.) I asked students to choose a character to create – they can create a headband, a puppet, or draw the character on a piece of paper. I invited them to retell the story using their character or to make up a new Elephant and Piggie tale to share on our K & 1 FlipGrid.
Why FlipGrid?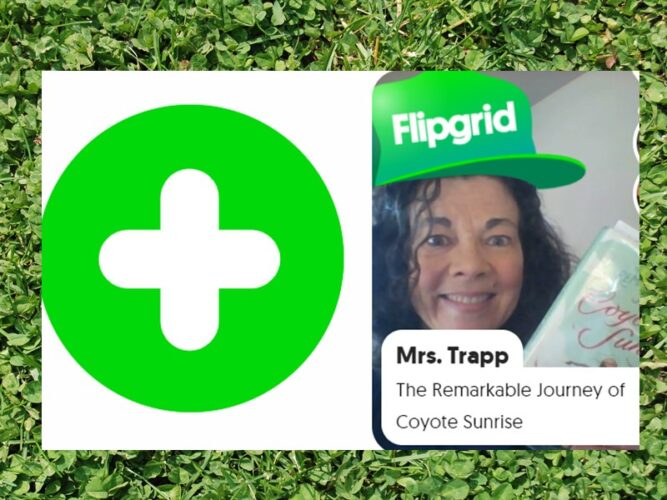 FlipGrid is part of Microsoft's suite of educational tools and is free for anyone to use. They make it easy to sign in using your Microsoft or Google account, so most schools will find it easily accessible. Their mission is to "amplify student voice." It's easy to use and a relatively quick way to gather student responses. In addition, the students can see one another's videos and interact with them by typing comments or recording a response video. I'm hoping this will be an effective way to get my students connected to one another and thinking more deeply about the content of my lessons this week.
What about YOU?
What are you teaching in your library during this week of distance learning? Comment below to share your great ideas!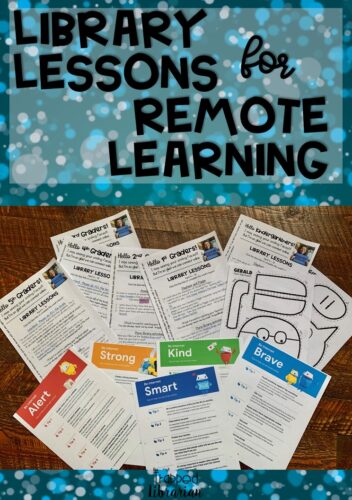 Join our Facebook Group!
Trapped! Outside the Library is a group of school librarians who share ideas for connecting with their students and supporting their school communities during the school closures due to the COVID-19 pandemic. We share lesson ideas and resources for distance learning, while supporting one another. When you subscribe to my weekly newsletter, you will receive an invitation the next Sunday!
Be the light!