Last Updated on April 28, 2020 by Laura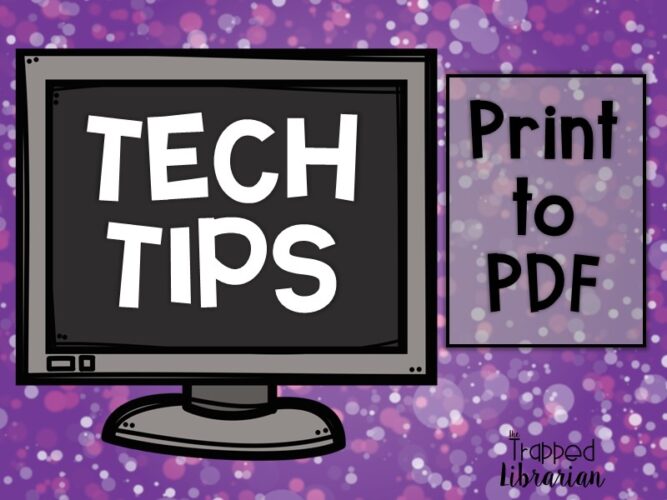 Do you want to assign just one or two pages from a large file to your students during distance learning? Print to PDF will let you extract just the pages your students need. I've had several questions from educators who want to use PDF files they have purchased or downloaded and would normally print them for use in the classroom. For distance learning, they don't want to upload the entire document, background information and all! Print to PDF is one solution for adapting your document for use with your students while teaching and learning remotely.
Be Sure to Respect Copyright and Terms of Use
Before we explore the steps of exracting pages for student use during distance learning, let's make sure we respect the creator's copyright and terms of use.
If you have purchased a unit on Teachers Pay Teachers, be sure to check the Terms of Use (TOU) in the document. This element is usually found at the very beginning or very end of the file. Does the teacher author allow for posting the resource digitally?
Make sure you are posting for your students in a closed network, such as Google Classroom or Microsoft Teams. Most authors, and TpT in general, allow you to post a resource digitally in a closed network for your class only.
Be sure to give credit to the author of the resource. This means that if there is a watermark or footer in the document, you do not remove it. Of course, you should never claim another person's work or intellectual property as your own!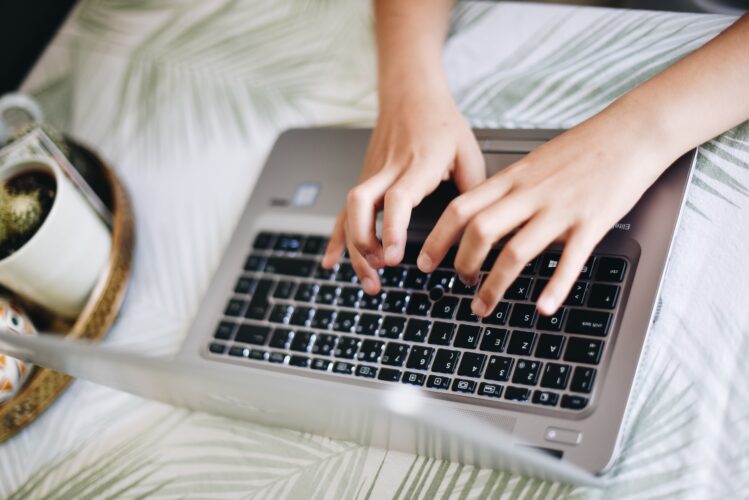 Print to PDF
The steps for Print to PDF are simple.
Open the PDF and select the pages you want your students to use.
Choose File – Print.
In the printer drop down menu, choose "Print to PDF."
When you click Print, you will be prompted to save your document.
Open this new document and it will be the smaller version for your students.
You can upload this to your Google Classroom or Microsoft Team like you upload any other assignment.
Print to PDF Video Tutorial
If you are a visual learner (like me), take a look at my print to pdf for distance learning video tutorial: Tech Tips Print to PDF.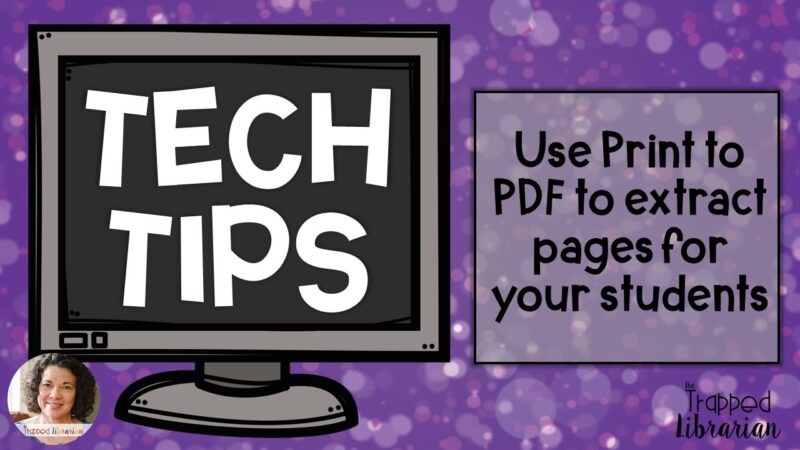 More Distance Learning Tips
I've shared some lesson ideas on this blog post: Library Lessons for Distance Learning. And I've got some tips for showing up for your students while working remotely: Show Up for Your Students During Distance Learning.
I also found these tutorials to be helpful for preparing traditional print materials for use by students online. Take a look!
Do you have some tips to share?
Be sure to share your tips for remote teaching and learning in the comments below!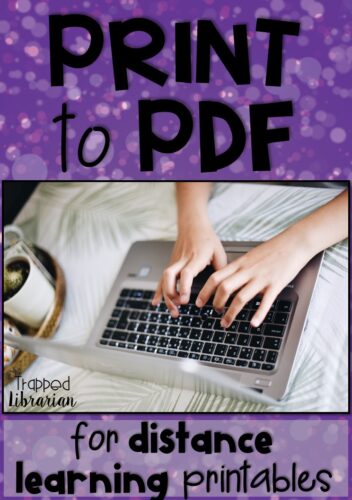 Join our Facebook Group!
Trapped! Outside the Library is a group of school librarians who share ideas for connecting with their students and supporting their school communities during the school closures due to the COVID-19 pandemic. We share lesson ideas and resources for distance learning, while supporting one another. When you subscribe to my weekly newsletter, you will receive an invitation the next Sunday!
Be the light!