Last Updated on October 30, 2021 by Laura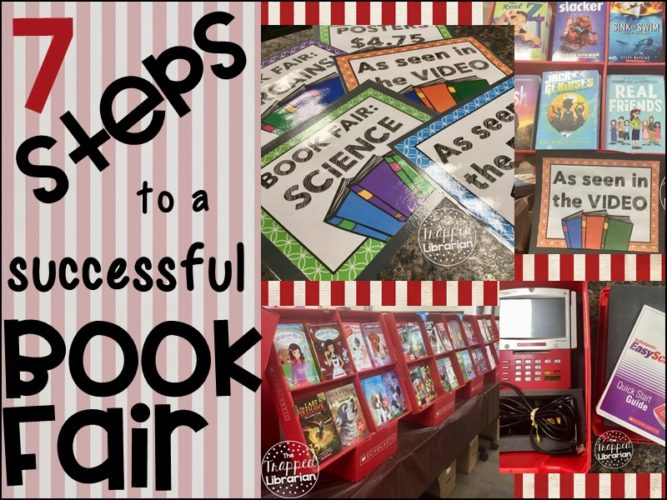 The first time I hosted a Scholastic Book Fair, I eagerly watched the helpful online how-to videos for setting up the book fair.  I scoured the book fair toolkit for helpful hints and tips and I was ready for my shipment.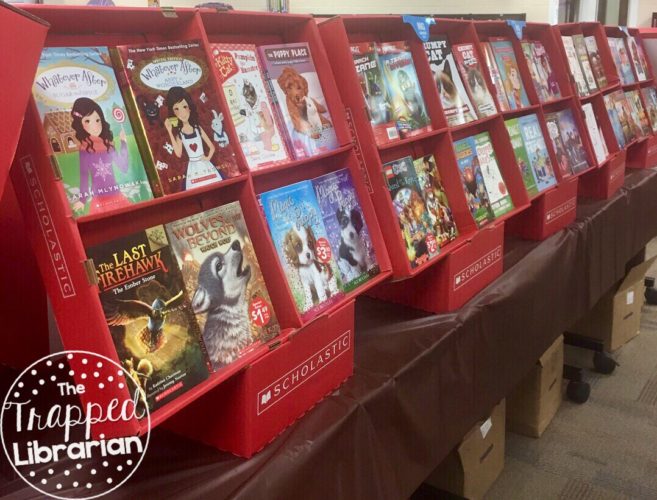 When my books arrived, I called my representative asking "Where are the cases?"  You know… the cases that you roll to the exact place you would like them, open them up and VOILA! – you're set up!  My poor rep had the unpleasant task of explaining to me that we don't get those fairs in Montana.  We don't even get the nice display signs shown in the videos!  So I spent hours unpacking the boxes, putting the plastic tablecloths on my library tables, setting up the cardboard displays, and moving the inventory around.  And I starting making notes for myself.  What I understood from that first experience and from the 10 years & 20 Book Fairs since then is that our market isn't big enough for them to provide many of the services advertised in their online toolkit.  If I wanted to run a successful Book Fair, I needed to figure out what works for me and help myself!  I'd like to share some of the "Book Fair Wisdom" I've recorded over the years in the hope of making your Book Fair experience a little better.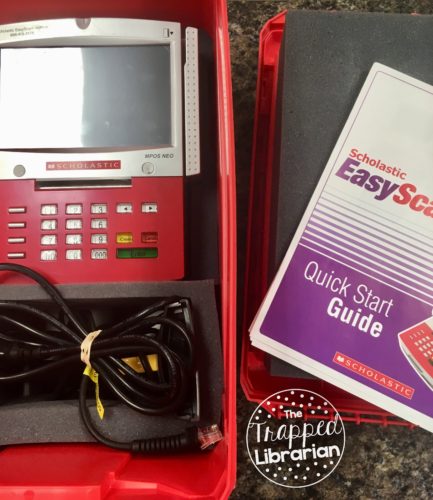 1:  Ask for the Easy Scan Machine!
 The Easy Scan truly is a time saver when it comes to figuring your financials at the end of the fair.  It tracks all of your sales, credit cards, discounts, and merchandise you take from the fair as part of your Scholastic Dollars.  As of the Fall 2019 book fair season, they have new machines that work much better than the old ones.  If you have a box fair like me, you might have to talk your representative into advocating for you. But you will be glad you did!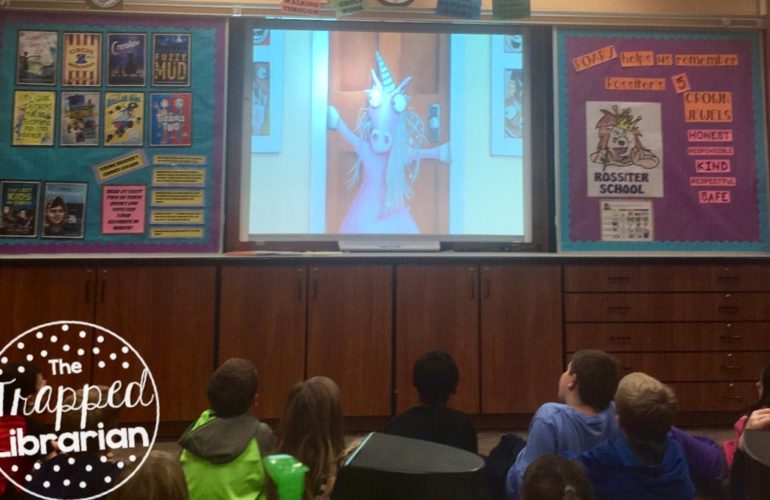 2:  Show the Author Preview Video
Make sure you watch it too! Arrange your book displays so that all of the books from the video and the Book Fair Flyer are together in one spot.  I overheard lots of kids saying, "I found all of the books from the video!"  AND we ended up selling out of many of these titles.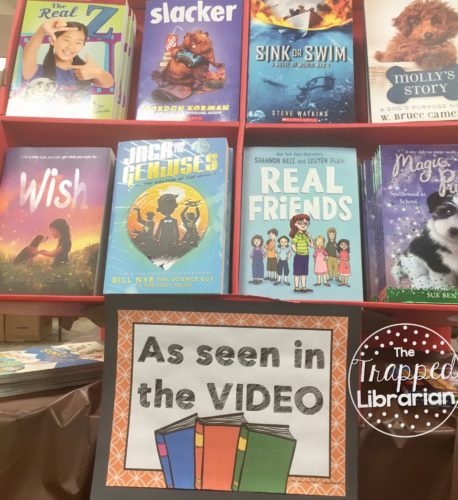 3:  Give a Teacher Discount!
I always give a 10% discount to all teachers and support staff and take it out of my book fair profits. They are so supportive of this event and they work so hard – they deserve it!  It's easy to give the discount using the Easy Scan machine – just follow the directions in the guide.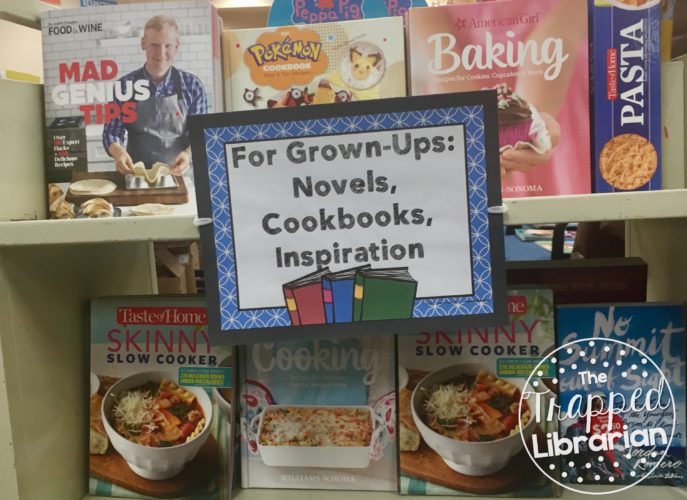 4:  Host a special Teacher Preview event
I usually have a casual breakfast in the library the first morning of the Book Fair. Teachers can grab some coffee, a muffin and some fruit and fill out their Classroom Wish Lists.  If they want to shop at this time, of course that is okay too!  I always have a spot to place books that teachers and staff are reserving to purchase at the end of the week.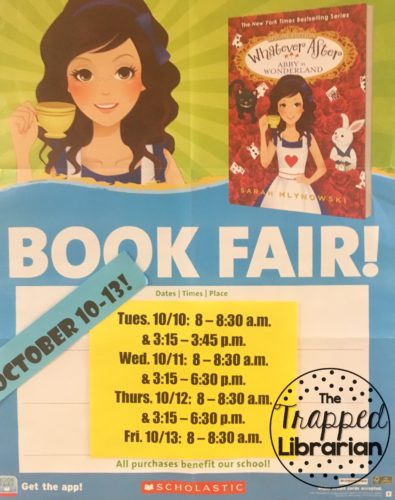 5:  Use Scholastic's Book Fair advertising to your advantage
I used to hand write all of the hours on those posters they send with the books.  It seems like a small thing, but when I'm trying to open 60+ boxes and set up all of those books, every 15 minute chunk of time counts!  Now I copy the schedule that I sent home with the kids, enlarge it to fit an 8 x 11 bright colored paper, print out 6 and attach them to the posters before hanging them around the school.
6:  Use the Online Book Fair
It's easy to set up and you can put an icon on your web page that links to your online Book Fair page.  Input the basic information about your fair and you're set to go.  Now families who are pressed for time can shop from home and you can use the online fair as part of your preview for students.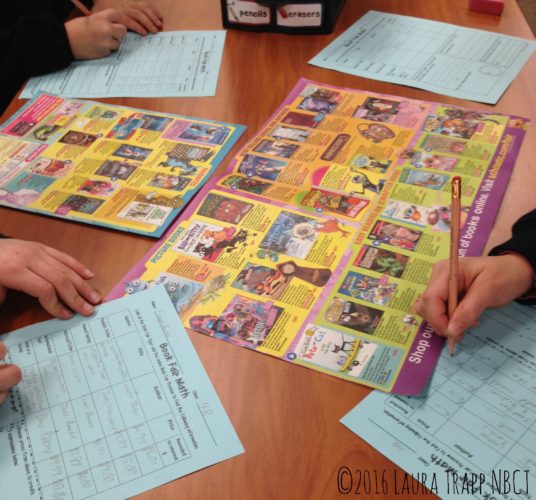 7:  Integrate the Student Preview with Math & ELA standards
I made a Book Fair Math activity that is common core aligned.  It's a fun way for kids to practice math skills and think about genre as they get a sneak peak at this year's books.  Students can use it with the online fair or with the book fair flyers.  You can read more about this activity in my previous post about Book Fair Math.
You Can Do It!!
A little bit of preparation can help your book fair run smoothly!  If you'd like some more help with your book fair, check out my Book Fair Survival Kit in my Teachers Pay Teachers store.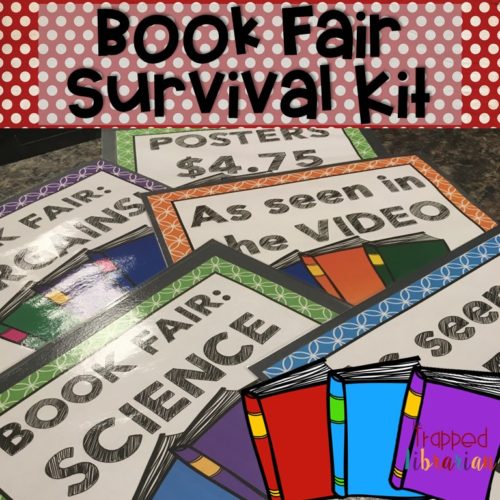 And if you have some good tips for making a book fair more successful, please share them below!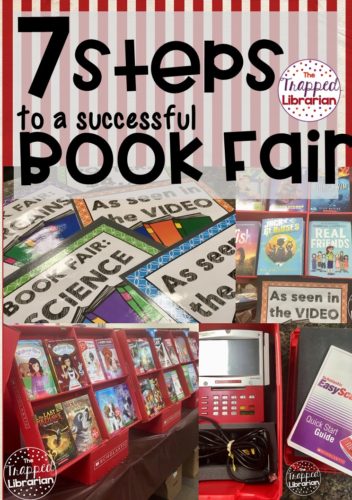 Be the light!