Last Updated on October 22, 2017 by Laura
It's Time for the BOOK FAIR!!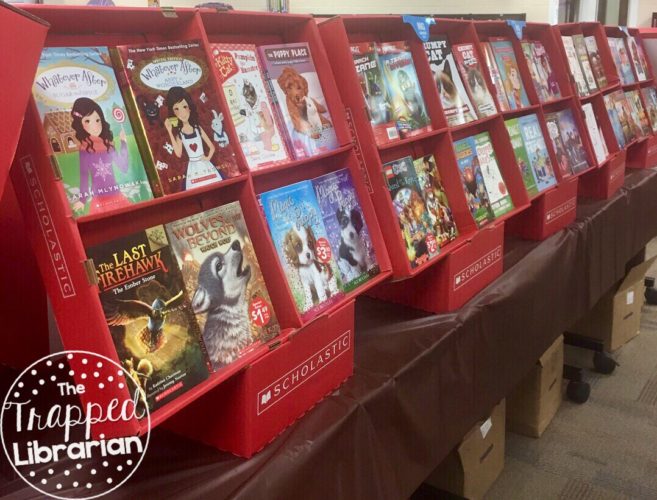 Next week is Parent Teacher Conference time and that means it's also Book Fair time!  Right now I've got 60+ boxes stacked in the library awaiting the transformation into a book store…  Ugh!  I really do love it, though, and always felt like the retail business could have been a missed calling for me.
Although I've had high attendance rates and good sales amounts at my previous book fairs, I've wanted to get the word out about the online shopping options.  I've created a Book Fair Math activity to help kids preview the online fair while practicing some math skills.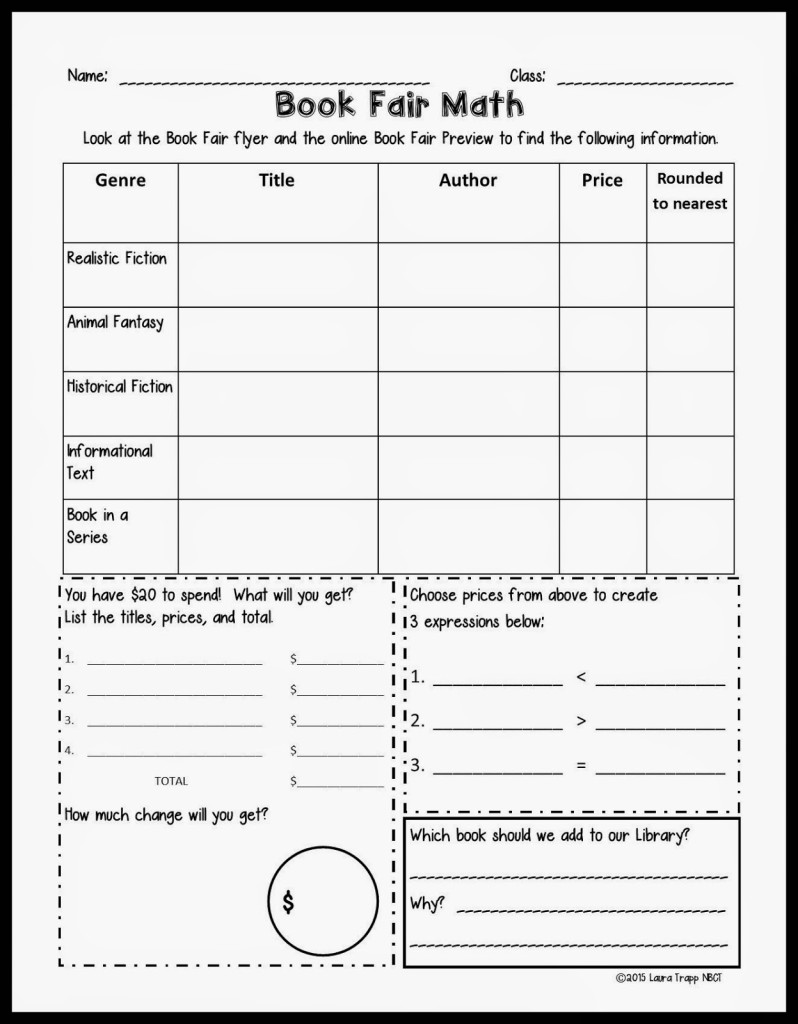 This activity works with the Book Fair flyer or the online Book Fair or a combination of the two (which is how I'm using it!).  Students will enjoy peeking at the upcoming merchandise while practicing rounding, comparing, adding and subtracting decimal numbers.
If you would like to try this activity with your students, click below to download it for free!