Last Updated on July 19, 2022 by Laura
When I first moved into my current library, a colleague visited and suggested I utilize the wall space in the hallways leading in by putting up some large bulletin boards.  She could see the possibilities for displaying student work and library concepts in this high-traffic area.  I followed her advice and have had a love/hate relationship with those boards ever since!  On the one hand, it is convenient to have the bulletin boards to display student work, but on the other hand, they are very large spaces to fill at times when I don't have that work to put up!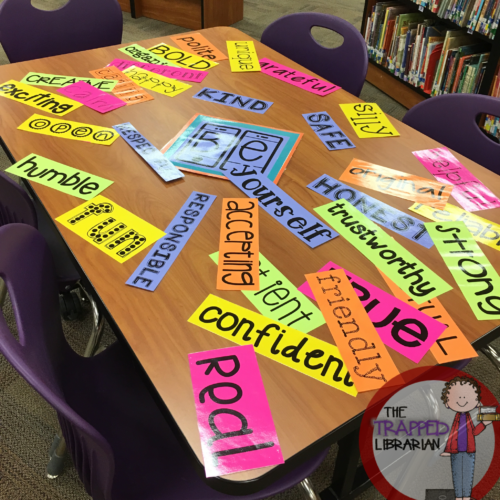 One day I had an "aha moment" regarding those bulletin boards that has made me a believer:  some of my students pass by those boards 8 times a day!  My library is in the middle of 9 classrooms, which means that those students and their teachers come through my hallways at the beginning and end of the day, to and from recess, lunch, and specials, not to mention the single students or small groups coming through to go to the bathroom, to resource or speech sessions, to the nurse's office, etc.  Approximately 230 students and 16 staff members walk by an average of 8 times per day – that's an estimated 1,968 possible views PER DAY!  My bulletin boards are prime real estate for communicating with my students and teachers!
Just what am I doing about that?  I started off by creating the BE YOURSELF bulletin board.  I had seen several pictures of this idea online, but couldn't find one to print out, so I've added it as a freebie in my TpT store.  It's low-prep, colorful, uplifting and thought-provoking for both kids and adults.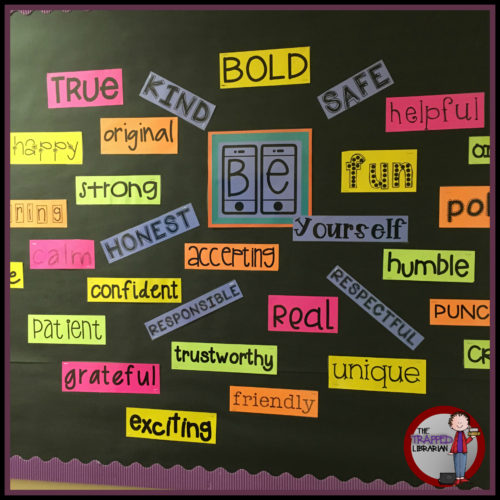 (For more on this board, check out this post.)
I'm also encouraging students and staff to use the library from home with this informative board.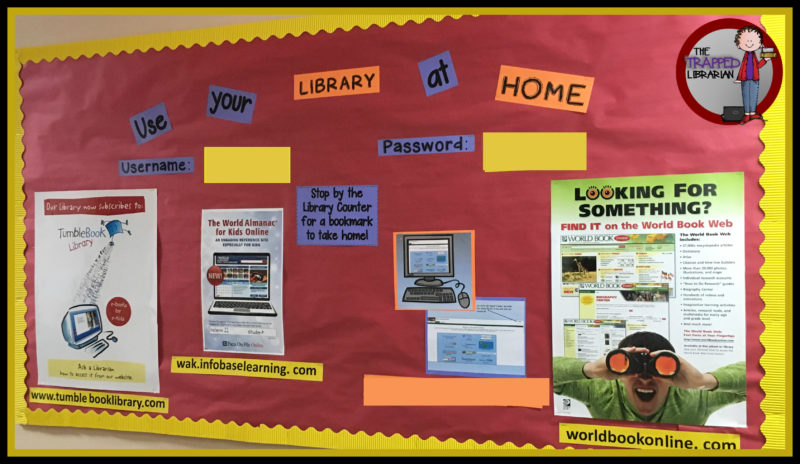 This book care board is one I refer to with my youngest learners and we often take a walk around the library to look at these posters (from Upstart) and talk about how to treat our books.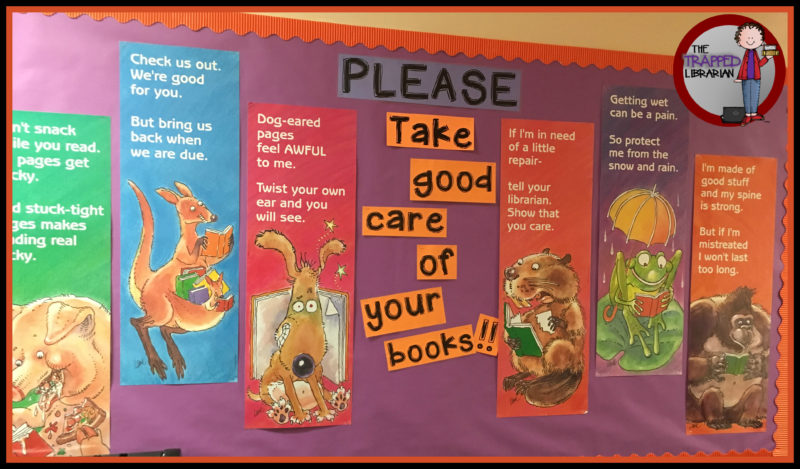 I have two small bulletin board areas near our learning area and I'm using one to review our 5 Universals (PBIS) and school guidelines with the help of our school mascot.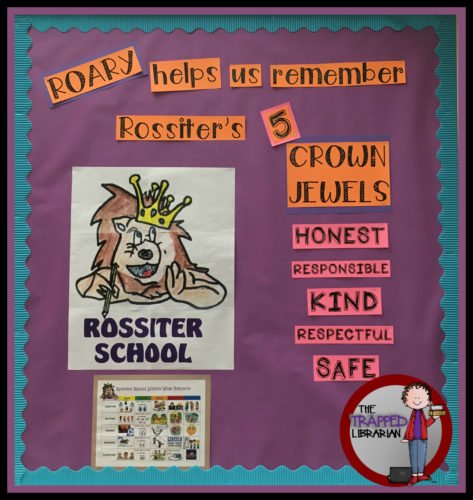 Our other learning board is reviewing our Technology Use Agreement.  (This is available in my TpT store and includes a slideshow that I use to help guide class discussions about our TUA.)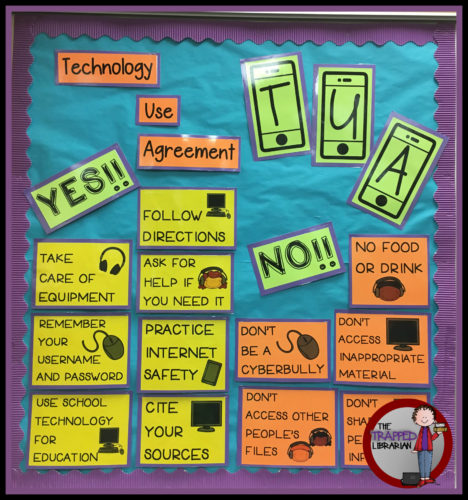 No discussion of using your bulletin board powers for good would be complete without talking about Digital Divide and Conquer.  He has created many positive, uplifting, thought provoking displays, and many of them are free in his store.  I've used them on bulletin boards and doorways.  My students get a kick out of them and this year I plan to take time in class to do a related activity to ensure the message really sticks with them.
Your library may be in a similar setting to mine. But, if you are in an enclosed room, do you have a bulletin board outside your library doors or could you put one up?   I'm sure you are already using your powers for good, but I challenge you to find a way to increase the positive communication with your school community!
Bulletin Board Help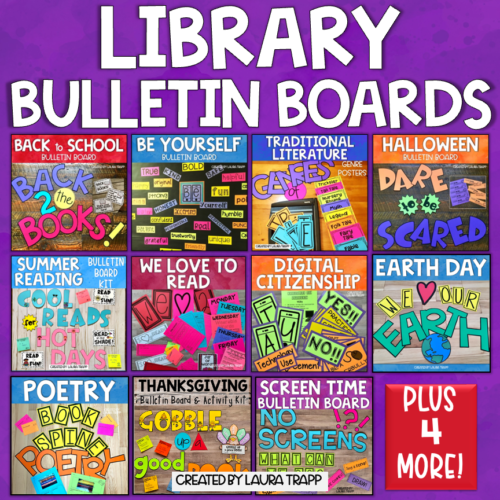 This Library Bulletin Board Bundle contains 15 bulletin board kits that will carry you through the whole school year.  Create colorful and engaging bulletin boards in your elementary library and get your students, teachers, and staff involved with interactive elements.  Save 20% off individual prices and make your library the center of your school!
Have fun and…   Be the light!