Last Updated on August 11, 2021 by Laura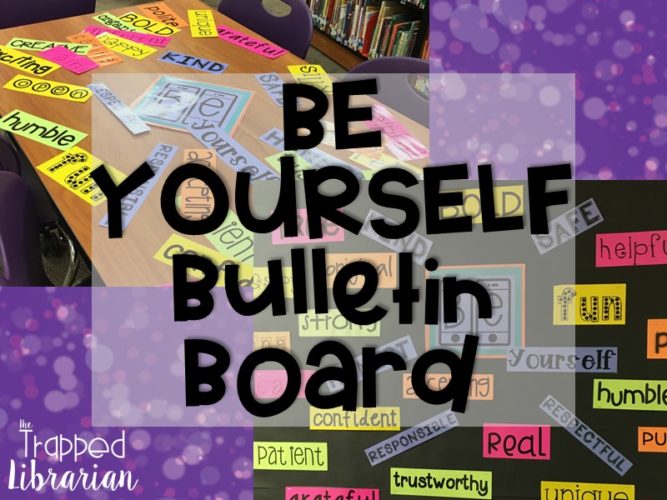 Are you looking for an easy, fun, inspirational bulletin board?  A few years ago, I was trying to shake the "Back to School Blues," looking for some FUN Bulletin Board Inspiration, and found a cute idea on Pinterest!  If you've been online searching for bulletin board ideas, you might have seen it too – a Be Yourself Bulletin Board.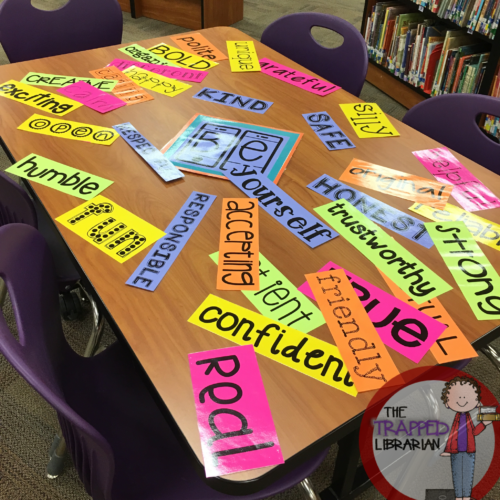 Bulletin Board Inspiration
What an uplifting visual for both students and teachers – perfect for my library! If only I could have found one ready-to-print, I would have been so happy! But thanks to Jen from Hello Literacy and her cute fonts, I was able to create this and put it up today! I'm hoping I can help you out by offering it here for free!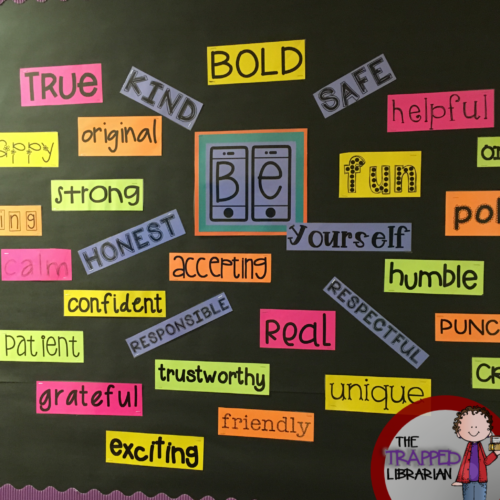 Low-Prep and Quick!
Just print it out on colorful paper, cut around each word (use a paper-cutter or get fancy with your scissors if you want!) and put it up – voila!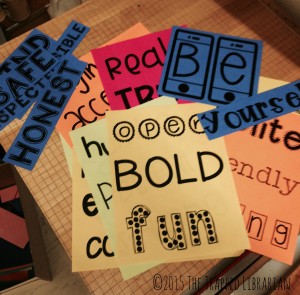 More Bulletin Board Inspiration
For more ideas, head over to my blog post about making the most of your library bulletin boards.
If you are in need of a fun, easy, inspirational display, look no further!  Head on over to my Teachers Pay Teachers store today and download it for FREE!  You can get there by clicking any of the images above.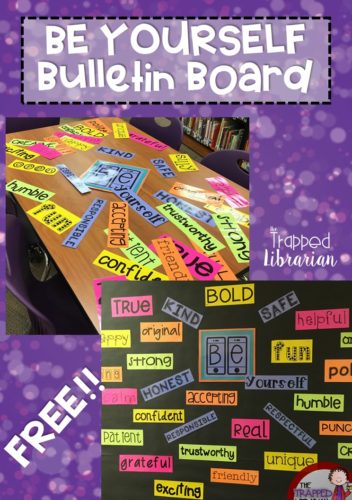 Be the light!