Last Updated on October 4, 2020 by Laura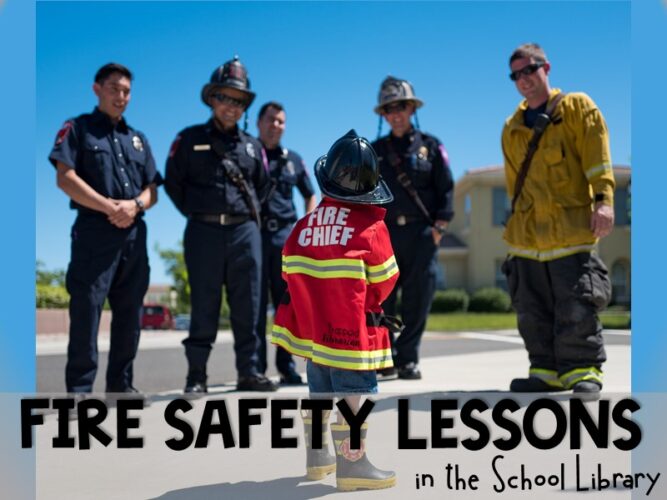 National Fire Prevention Week is usually the first full week in October. I've been teaching about fire safety and fire prevention since my early days as a first grade teacher. My husband, a retired fire marshal, would help and encourage me as I planned my lessons.
I continued the fire safety lessons in my school library because I believe it is important for us to reinforce these basic safety principles with our students. Fire Safety lessons in your school library will help you collaborate with your classroom teachers, build community relationships, and help keep your students safe.
Collaborate on Fire Safety in the School Library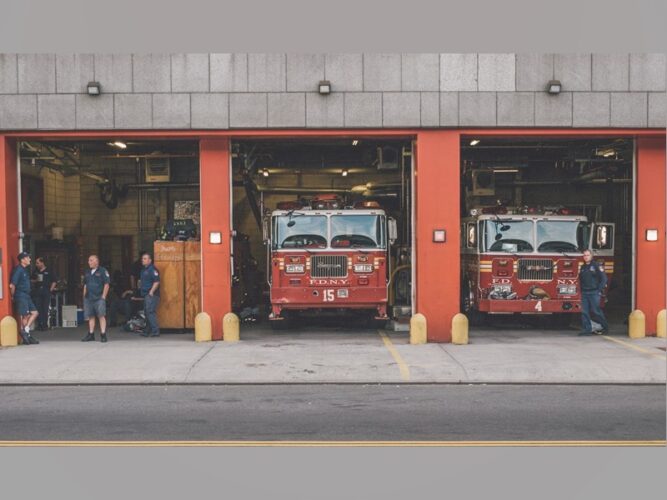 Your classroom teachers in grades Kindergarten, first grade, and second grade are likely using the fire safety theme in October already. At my school, these grades usually visited our city fire station or the local volunteer fire department. Your teachers may have planned lessons leading up to, or following up after such an event. You can collaborate with these teachers to find ways to enhance and connect to classroom learning in your library lessons.
Reinforce Fire Safety Concepts
Young children should know 3 main concepts to keep them safe in the event that fire occurs in their homes:
Stop, Drop, and Roll: This is probably the most talked about a most memorable fire safety tip. Be sure your students understand that this is what they do if their clothes catch fire, not something they do in a fire.
Go Low in Smoke: Smoke rises, and crawling to get out of the house is the best way to keep their lungs safe and clear. This is a good one to practice in your library.
Know Two Ways Out: It's important for children to know two different ways they can get out of their room in the event of a house fire. One exit may be blocked by fire. It's a good idea to send a family activity home to encourage planning and discussion. Knowing your family meeting place is essential as well.
Community Connections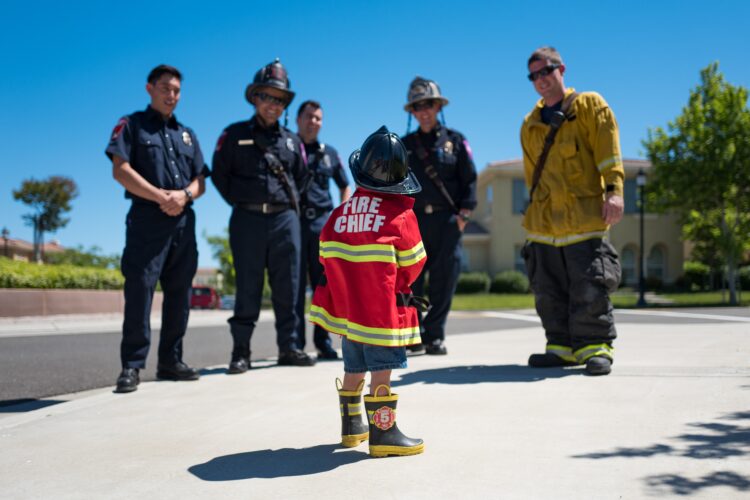 It's important for children to know that fire fighters are community helpers. They want to keep us safe, and they can help us when we need it. If your students do not get to take a field trip to a fire station, consider inviting a fire fighter to visit your library. Most fire departments have a contact person for community education programs and I bet they would be glad to partner with you.
If possible, give your students a chance to see a real fire fighter in their gear. It can be scary to see a person in the self contained breathing apparatus (SCBA) they wear while inside a burning building. If your students can meet a friendly fire fighter and watch them put on their gear, that is ideal. Then, in a scary fire situation, the children will know not to hide from this strange person, but rather call out to them for help.
Fire Safety Lessons in Your Library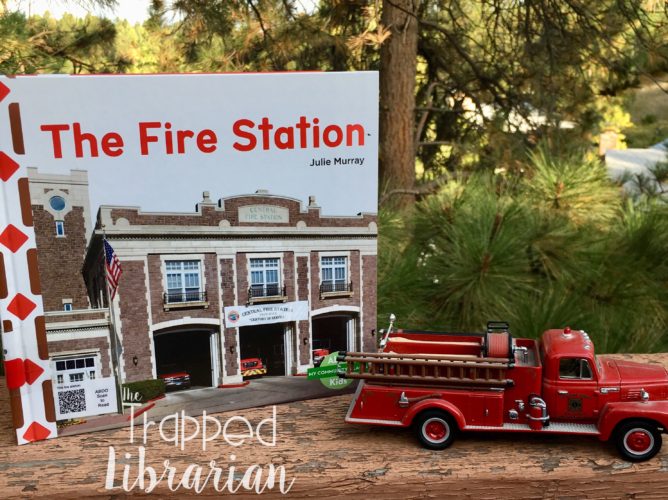 Fire safety in the school library can be fun, just like any of your other lessons. I recommend finding a couple of good picture books, along with some nonfiction titles to share with your students. I've shared the books that I've used with my classes in a previous blog post.
I like to spend two lessons on the topic. In the first lesson I share a picture book and we talk about important fire safety concepts. We practice "Stop! Drop! and Roll!" (Grab my freebie here!) During the second lesson, we use a nonfiction book or database article. I like using Worldbook Online because they have some good photographs and short video clips to spark a discussion. You can do a notetaking activity with your older students at this time. I like to bring in a real smoke detector so we can hear what it sounds like. This is a good time to practice "Go low in smoke."
Fire Safety and Distance Learning
You can still teach fire safety lessons in your library during distance learning. Epic has a great selection of books that you can use. Let's Meet a Fire Fighter and Amanda's Fire Drill are two nonfiction titles that I would use with my classes. No Dragons for Tea and Fluffy and the Fire Fighters look like fun fiction options. For your remote lessons, you can read a story, guide your students in practicing "Stop! Drop! and Roll!" and "Go low in smoke." Use a database like Worldbook Online to show a short video clip or two as well.
More Fire Safety Lesson Ideas
I've created a fun unit (with the help of my hubby, who's the real expert!) to help you reinforce important fire safety concepts in your library lessons. My Fire Prevention Week Activities will help you teach your K-2 students about fire safety. It contains a Home Safety Checklist, Home Fire Escape Plan page, student booklets in two versions for differentiation, a word search, bookmarks, and a teacher's guide. Take a look at the preview for more information!
How do you celebrate Fire Prevention Week in your library? Share your ideas with us in the comments!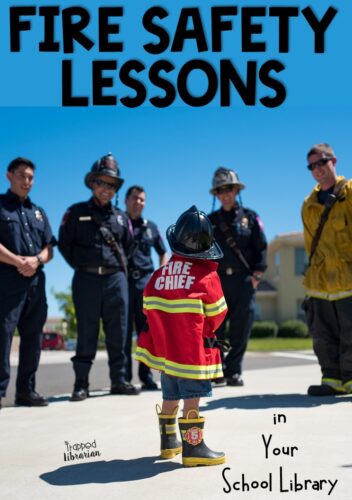 Be the light!