Last Updated on April 13, 2022 by Laura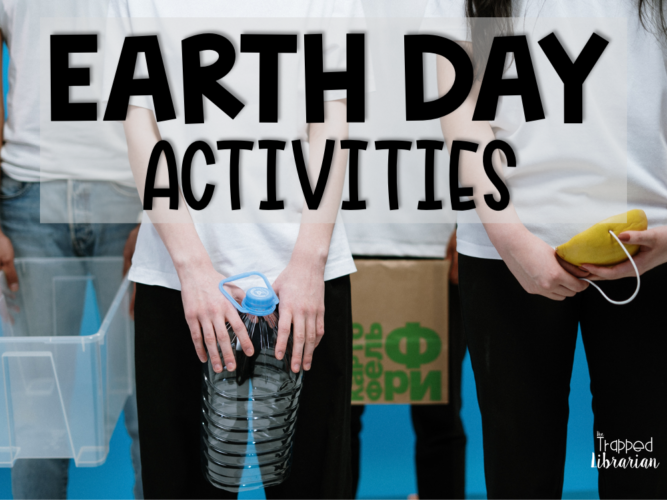 When I think of Spring, I think of Earth Day. April brings us outside to enjoy all that our earth has to offer. Earth Day falls at the perfect time to motivate our students to take care of our beloved planet. It's a great time for a fun school wide event, some engaging lessons, or a special library storytime. These fun Earth Day activities will inspire your young activists!
This post contains Amazon affiliate links for your convenience. If you click through and make a purchase, I may receive a small commission at no additional charge to you. Thank you for your support!
Earth Day Books to Read Aloud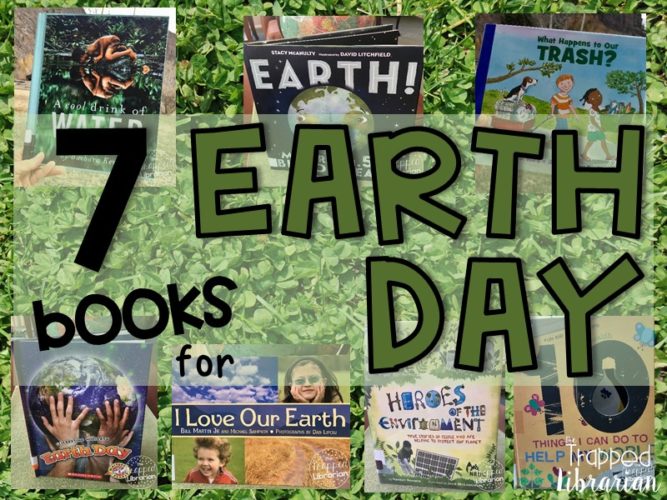 For me, a good library lesson usually starts with a great book. I like to use informational and motivational books for my Earth Day activities. Following are the books from my school library that I used in my lessons. You can read my short reviews at this previous blog post: Inspire Young Activists with these 7 Earth Day Books.
Earth Day Bulletin Board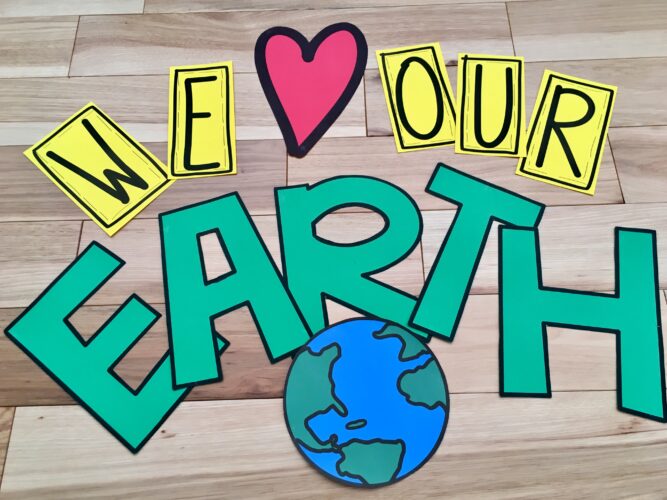 Motivate your school community with an interactive bulletin board to celebrate Earth Day. A caption such as "We Love Our Earth" and sticky notes for students and staff members to share one way they will help the planet is all you need. You can also include other Earth Day activity projects on the bulletin board if you wish. The goal is to make something that will stop traffic as people read the responses shared. These will inspire others to take action in a nice domino effect!
School Playground Clean Up Day
Earth Day is the perfect time to celebrate Spring and go outside as a school community for a Clean Up Day. Many hands make light work, and you'll see results quickly when everyone pitches in! Hand out old grocery bags and head outside on a sunny afternoon. (Be sure to bring hand sanitizer with you!). My administrator used to serve popsicles afterwards to celebrate a job well done!
Plant a Tree or a Garden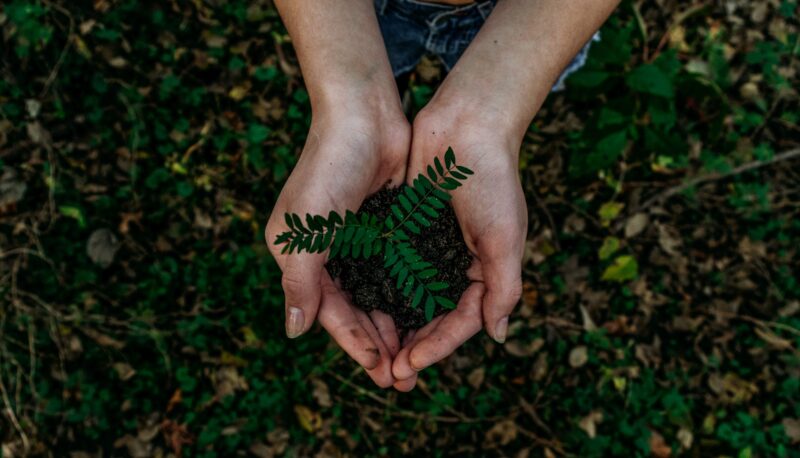 Some traditional Earth Day activities often involve planting. Maybe each grade level could plant a tree on the playground or in front of the school. This gives students some ownership in creating a more pleasant landscape and they will enjoy watching the trees grow. Or if you're up for a project that involves more participation, how about a school garden? There are many benefits of having a school garden, but it involves a long term commitment. You may be able to collaborate with your parent organization on a project like this.
Start a School Recycling Program
Another Earth Day activity that will empower your learners is a school wide recycling program. My granddaughter's third grade class is in charge of recycling at her school, and the third graders at my school took the reins as well. Once you set up the basics, like coordinating with a local agency and purchasing containers, students can really manage most of the details. Materials that schools can recycle include paper, plastic, cardboard, and aluminum cans. We often teach about "Reduce, Reuse, and Recycle" around Earth Day, so recycling at school is a visible way for students to make a real difference.
Done for You Earth Day Activities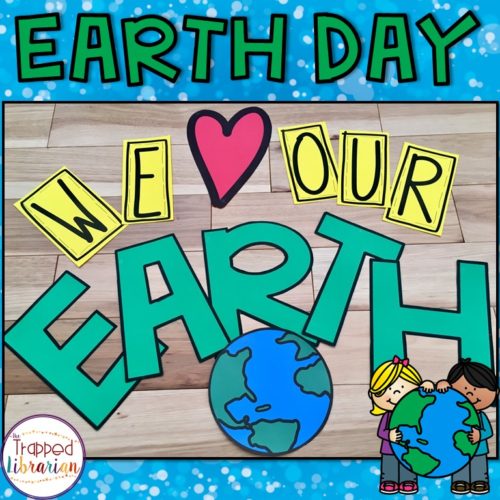 If you're looking for low-prep Earth Day activities for your school community, I can help! I've got a fun Interactive bulletin board with activities that will inspire your students and staff to take action! Try this Earth Day Bulletin Board and Activity Kit and start the celebration today!
However you celebrate, I know your students and staff will have fun with Earth Day! If you have some favorite activities that inspire your school community, I hope you'll share them in the comments!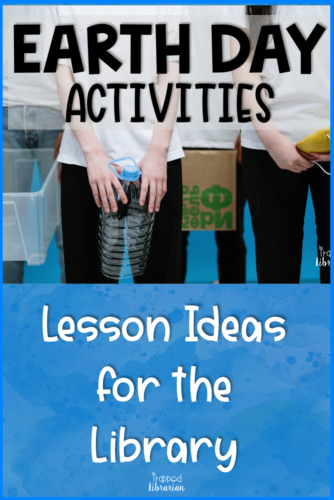 Be the light!