Last Updated on October 28, 2022 by Laura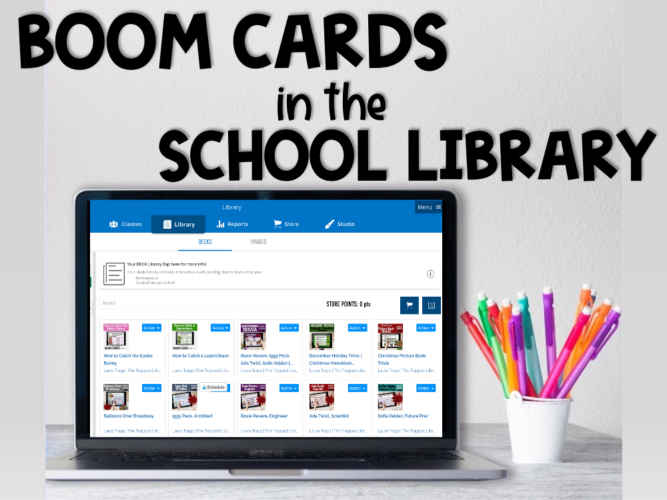 Have you heard about Boom Cards? They are no-prep, digital, interactive task cards that are super easy to use! They are just the ticket to add some fun to the learning in your virtual or in-person library classes! Follow these tips to get started using Boom Cards in the school library.
What are Boom Cards?
Boom Cards are self-grading exercises that are gamified for students and provide the data teachers want.

wow.boomlearning.com
Boom Cards are interactive and paperless, and they give students immediate feedback! They will save you time (not to mention paper and ink!) and keep your students engaged in their learning. You can purchase Boom Cards on Teachers Pay Teachers or the Boom Learning website, or you can create them yourself.
School Library vs. Classroom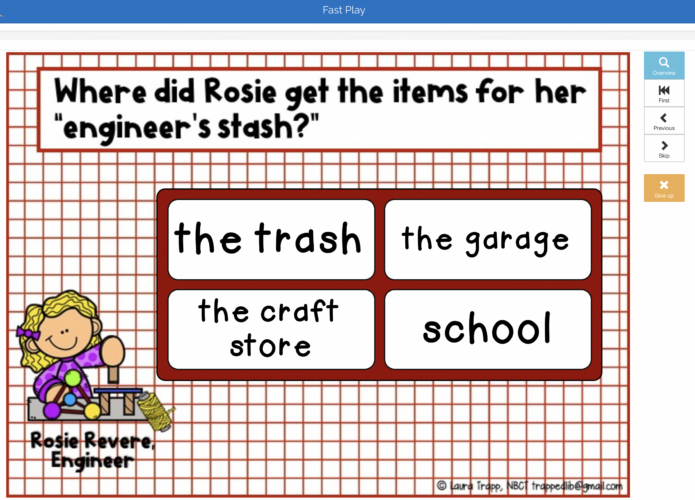 Some librarians have hesitated to use Boom Cards because they don't want to go through the hassle of creating class rosters for all of their classes. Hey, I don't blame you if you feel that way too! I had 21 classes of 20 – 28 students and that would have taken a lot of time to set up. And you probably don't want another account for students to have to log in to, either. I like using "fast pins" to give students direct access to a Boom Card deck. It's quick and easy for them, and for me!
Boom Card Fast Play
To use Boom Cards, you will need to sign up for an account with Boom Learning. The free account is all you need to get started, and it's all you'll ever need unless you want to use the platform's more advanced features. (The paid account options are very affordable and offer reports to help track student learning.)
Fastplay is a shortcut for students to play right away. Student acounts/login NOT required. But, Fastplay does not generate student reports.

wow.boomlearning.com
You can assign a "Fast Pin" code that your students use to take them directly to the deck of Boom Cards. In most cases, this quick, free access is all you'll need to use Boom Cards in the school library!
How to Get the Fast Pin Code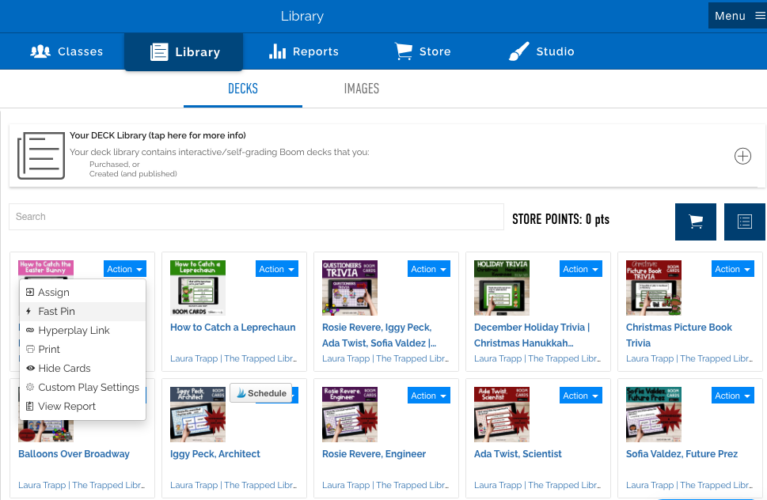 Sign into your Boom Learning account and go to your Library to see your Boom Card decks.
Click the blue "Action" button next to the deck you want to use.
Choose "Fast Pin."
Click on "Generate Pin."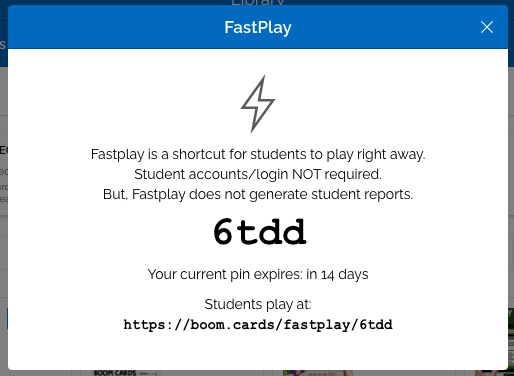 You will get a code and a link that is good for 5 days (after that you can get a new one).
Share this link through SeeSaw, Google Classroom, Microsoft Teams, on your library website, or on a choice board.
Students click the link and get started on the Boom deck!
Boom Cards in the School Library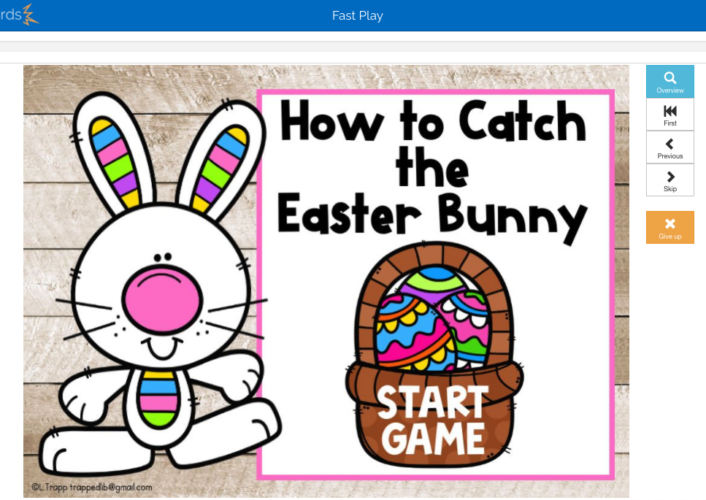 It's as easy as that! When your students click the fast pin link, they will be taken straight to the Boom Card deck and they can get started. Get ready to hear squeals of delight from your happy, engaged students!
Give Boom Cards a Try!
Boom Cards are a no-prep, easy way to be ready for a last minute lessons in your school library! Grab this money-saving bundle and stay flexible!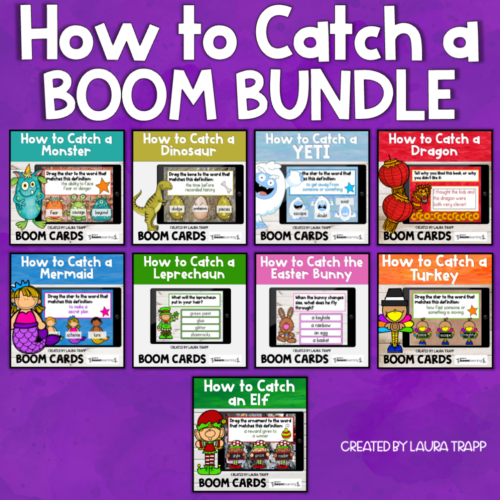 Have fun and…
Be the light!