Last Updated on February 16, 2021 by Laura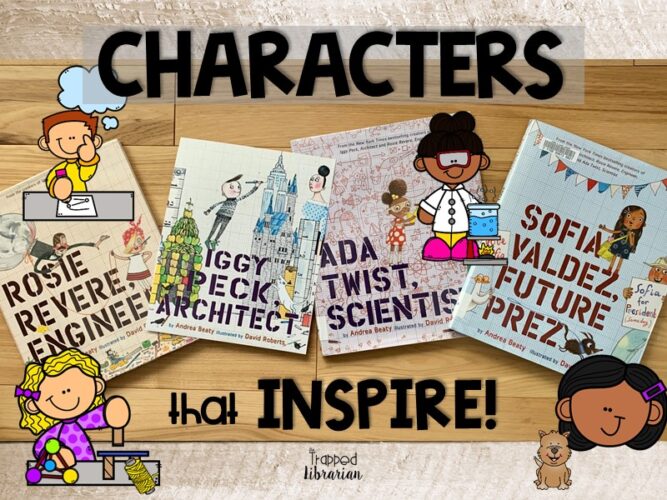 Strong characters inspire us! Andrea Beaty's picture book series, The Questioneers, gives our students strong characters to study and to emulate.  By diving deep into examining the character traits of Rosie Revere, Iggy Peck, Ada Twist, and Sofia Valdez, we can help our kids make connections to their own lives.  This can lead to perseverance, following passions, taking risks (good ones!), and higher self-esteem.  All of this adds up to helping our elementary students develop a growth mindset, which will serve them well throughout their lives!
This post contains Amazon affiliate links for your convenience. If you click through and make a purchase, I may receive a small commission at no additional cost to you. Thank you for your support!
Read About Rosie Revere and Her Friends!
There are four books in The Questioneers picture book series.
Read my reviews of each of these books if you aren't familiar with them yet.
Focus on the Standards
Align your lessons with the Common Core Standards for English Language Arts that address characters. I found the following standards for Reading: Literature to be applicable for grades K-5:
RL.K.3 With prompting and support, identify characters, setting, and major events in a story.
RL.1.3 Describe characters, settings, and major events in a story, using key details.
RL.2.3 Describe how characters in a story respond to major events and challenges.
RL.3.3 Describe characters in a story (e.g., their traits, motivations, or feelings) and explain how their actions contribute to the sequence of events.
Understand the Character's Feelings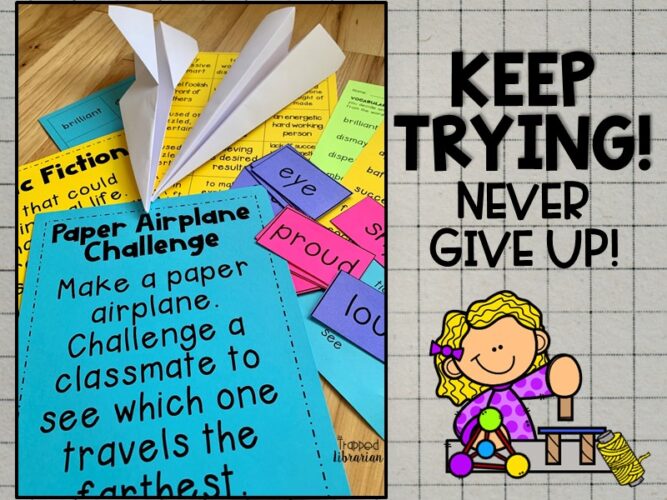 The author does a great job of helping us to understand Rosie Revere, Iggy Peck, Ada Twist, and Sofia Valdez's feelings. I ask my youngest learners in Kindergarten and first grade to think about how Rosie feels throughout the story, stopping along the way to discuss the evidence from the text and illustrations that give clues about her feelings. They can draw or write about some of those emotions afterwards. Discussions, even with these young groups, can help them make connections between events in the story and the feelings the character has. If we go a step further to helping our students think of a time they have felt the same emotions helps them gain a deeper understanding of the character.
Characters Change Over Time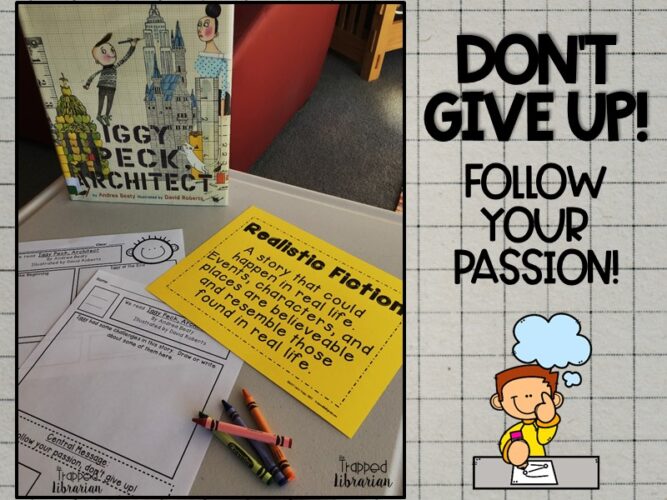 As each of the Questioneers develops in the stories, we get a glimpse into their lives from toddler to second grader. Through the challenge each character faces, we can witness their personal growth. In each book, this is the real opportunity for us to inspire our students to develop and nurture a growth mindset within themselves! My 2nd and 3rd graders reflect on how each character has changed from the beginning to the end of the story. Iggy Peck, for example, started off as a toddler who build structures out of anything he could get his hands on. By the end, he had found a way to help his class with his knowledge, and he was teaching them about his passion (architecture). When we tie in the central message ("Don't give up!" "Keep following your passion!"), we can help our students make connections to their own lives.
Extend the Learning: Vocabulary and Rhyming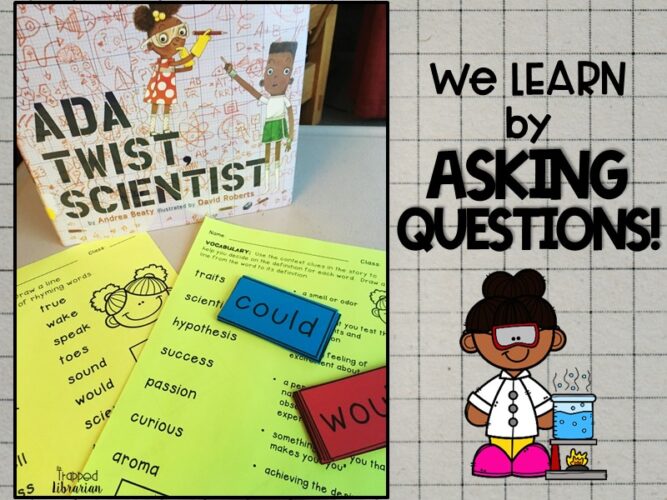 Beaty's brilliant, flowing rhymes and fun word choice offer lots of opportunities to extend the learning with our K-3rd grade students. Re-read parts of the story to Kindergarten and first graders, asking them to identify the rhyming words. Call attention to some of the more unusual vocabulary words, like "hypothesis" from Ada Twist. Help students gain an understanding from the context of the story, and/or demonstrate how to find the word in an online dictionary. Matching activities, either on paper or in a fun center game, can deepen understanding for second and third graders.
Text-to-Self Connections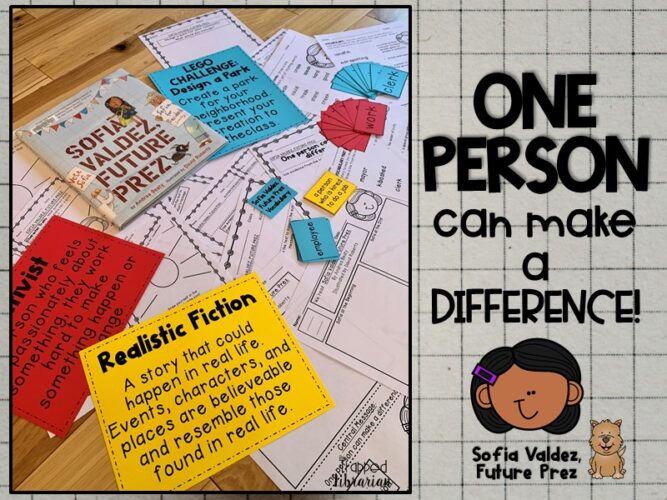 No matter which of the Questioneers stories you're using (or maybe you want to use all 4!), you can help your students make connections to their own lives. For example, after students use a graphic organizer to show the character traits that could make Sofia a good president, they can recreate the same page with themselves in the center! Helping our students envision themselves in the future can set them on a positive path toward pursuing their own passions.
You Can Do It!
Any of the Questioneers – Rosie Revere, Iggy Peck, Ada Twist, and Sofia Valdez – can inspire your students with their perseverance and positive outlook. I honestly think these stories are some of the best out there to model growth mindset for our elementary students. Check out the Questioneers books today and start planning some character building lessons for your students!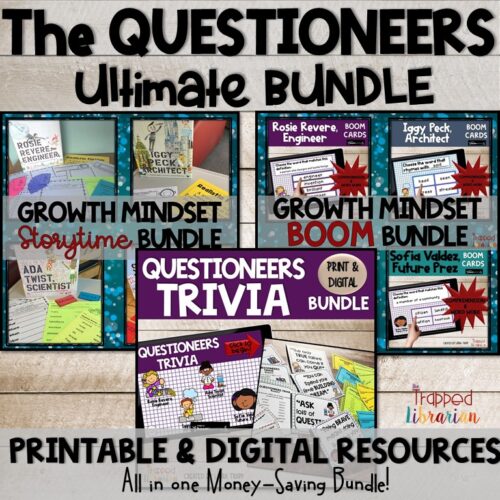 If you'd like the lessons planned and the activities made for you, take a look at this Ultimate Questioneers BUNDLE! It contains printable and digital units for each book, plus a fun trivia game to extend the learning. Check out all of the components in the preview and get started today!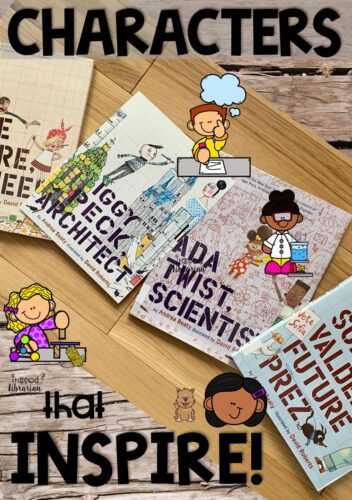 Be the light!