Last Updated on February 11, 2021 by Laura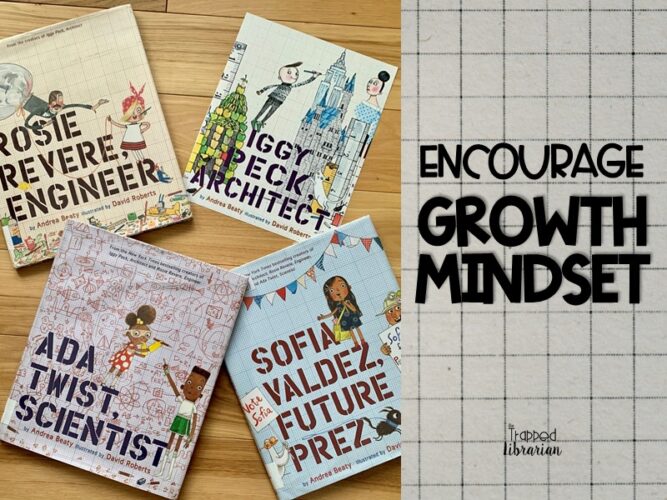 The Questioneers Books by Andrea Beaty, illustrated by David Roberts, are inspirational picture books that can encourage growth mindset in your students. Each book centers on a different second grader from Miss Lila Greer's class at Blue River Creek School. Each of the characters has a different passion: engineering, architecture, science experiments, and community activism. And because of this, each book can be an effective springboard for further learning and research. The author uses rhyming text that flows well with effective repetitions.  The illustrations add a rich layer of detail and understanding and encourage predictions as well as further exploration. I recommend the Questioneers books to help you integrate literature with other content areas and to inspire your students to follow their passions.
This post contains Amazon affiliate links for your convenience. If you click through and make a purchase, I may receive a small commission at no additional cost to you. Thank you for your support!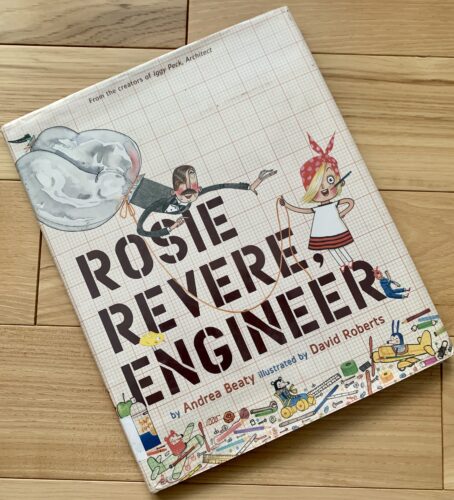 Rosie Revere, Engineer, the first of the Questioneers books, is where it all began. Shy Rosie keeps her inventing aspirations to herself, quietly gathering supplies and creating in the safety of her room at night. But Rosie learned to hide her ideas when she was younger and the adults laughed at her creations. But when her great-great-aunt Rose comes to visit, she helps Rosie see that adults sometimes laugh when children they love amaze them. AND that all great inventions are born of failures – the best inventors keep trying, of course! This inspiring story has a terrific message: "Never give up!" "Keep trying!"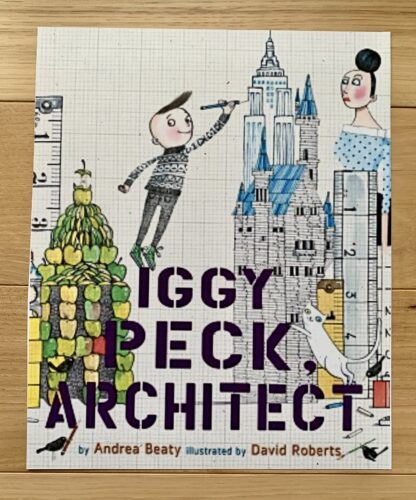 Iggy Peck, Architect is the second Questioneer book, and will inspire all the builders. From the age of two, Iggy has had a knack for building amazing structures with unusual materials. His parents appreciate and encourage this passion. But Iggy runs into trouble with his teacher, who has a phobia of tall buildings. She tries to stifle the young boy's passion and redirect him during class. But on an outdoor fieldtrip, when a bridge collapses, Iggy saves the day with his architectural knowledge. And of course, this helps Miss Greer see the value in Iggy's obsession and leads the way for a weekly architecture lesson led by the hero. The central message: "Follow your passion – don't give up!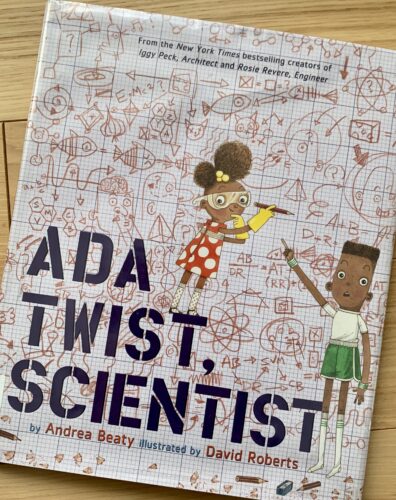 The third of the Questioneers books is Ada Twist, Scientist. Although Ada did not speak a word until she was 3 years old, her curiosity led her to explore the world around her. When she finally did speak, her first word was "Why?" Guided by the need to know where, how, why, what, and when, Ada conducts experiments and observations at home and at school. She is encouraged by the adults until she takes an experiment too far and the chaos is finally too much for her parents. As Ada contemplates things in her room, she begins to draw out her hypotheses and questions on the wall. This leads her parents to realize there is no squashing her curiosity! Students will be encouraged by the messages of "We learn by asking questions" and "Messes are part of success."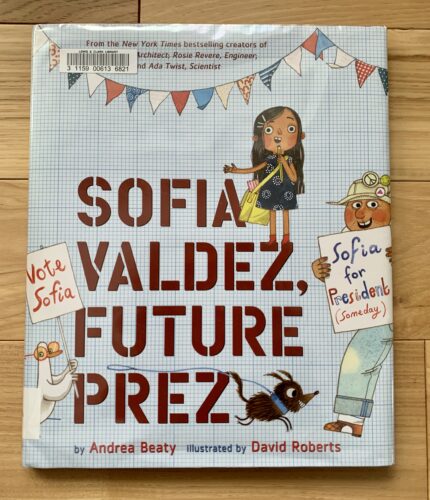 Sofia Valdez, Future Prez is the most recent of the Questioneers books. Sofia has always loved to help family, friends, and neighbors. One day, she and her Abuelo come upon a large pile of garbage in their neighborhood. Realizing that "Mount Trashmore" is unsightly and dangerous, Sofia decides to do something about it. She gathers her neighbors for a meeting to plan a park for the area instead. Although she feels fearful about her ability to succeed, Sofia bravely goes to City Hall (and through several levels of bureaucracy). Because of her perseverance and the help of her community, the park finally becomes a reality. Although this story does not take place at school, readers will be delighted to see Sofia's teacher and classmates helping with the part at the end! Young activists will be inspired by the messages of "You can make a difference" and "Keep trying!"
Extend The Stories
When you read these books with your students, you may want to extend the stories with some lessons and activities. Take a look at these units – one printable and one digital – to find the one that's right for you and your students!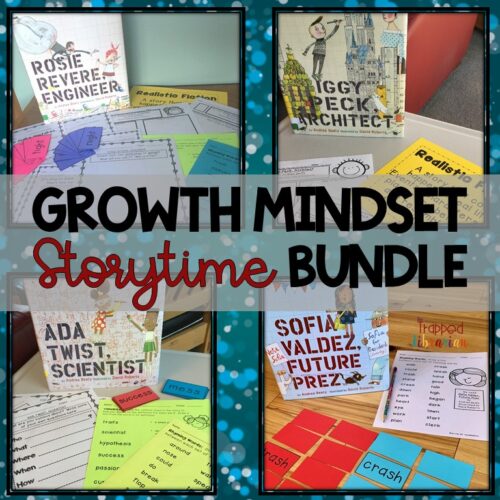 For each book you will get printable student pages for:
Character traits
Author's message
Vocabulary
Rhyming words
Creativity Challenge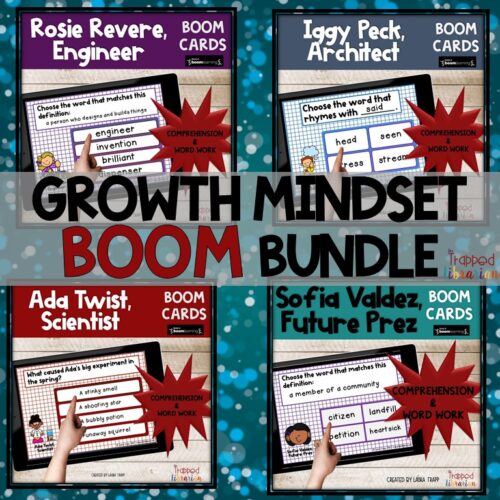 Included in EACH resource (1 set for each book):
30 interactive Boom Cards in all
6 Comprehension Questions
14 Vocabulary Word Questions
11 Rhyming Word Questions
BOOM Cards are no prep, digital task cards! You can use them in many ways:
Use your Smartboard for a whole group activity
Digital centers
Independent seatwork
Distance learning activity
More Inspirational Books: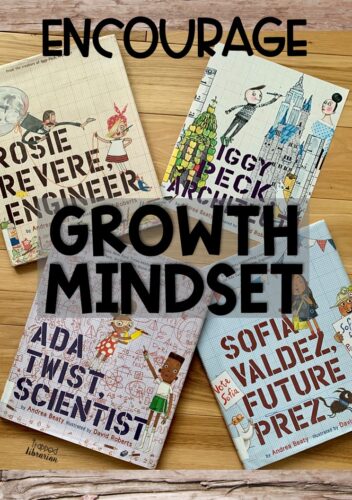 Be the light!