Last Updated on January 21, 2021 by Laura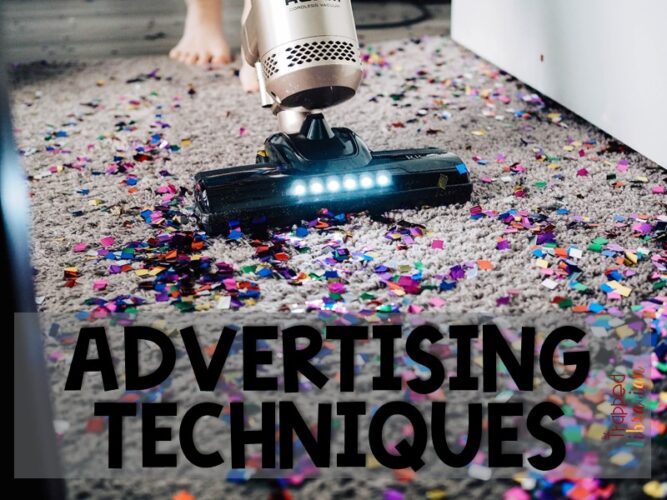 My son begged me to buy an Oreck XL vacuum when he was in first grade. Let me stop you before you assume that Nick was one of those kids who loved to clean. Nope. He was the kid who would drag his feet on chore day, complaining that it took soooooo long. So he was NOT dying to push a new vacuum around the house, that's for sure. It was clear that I needed to teach my seven year old about advertising techniques.
Influencing Children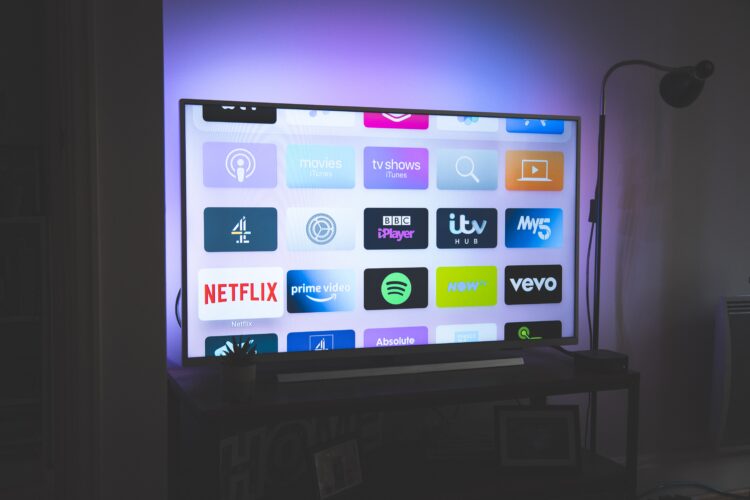 You see, Nick had seen a commercial on television about the Oreck XL. And it could lift a 9 pound bowling ball. He was amazed, astonished – he couldn't believe it! Therefore, he wanted to try the experiment himself. Surely I would buy a new vacuum so he could put it to the test!
Of course I didn't buy the vacuum. But you better believe I paid attention to that commercial. What was it that would send a seven-year-old sports-loving kid on a quest to get his mom to buy a household appliance meant for cleaning? Their advertising techniques were certainly working, even if Nick wasn't in their target demographic. Or was he?
Children are Vulnerable to Advertising
When children watch T.V. and see commercials, they pester their parents into buying the product.

Jennifer Walker
In her article for the Vandergrift Voice, Jennifer Walker says, "When children watch T.V. and see commercials, they pester their parents into buying the product." She believes this can influence how their parents spend their money. Retail companies believe this too (yes, apparently even vacuum companies!) and target some of their advertising to children.
It was bad enough when children were only exposed to advertising on television, or in print publications or billboards, but what about now? Businesses use targeted advertising regularly and with good results in our online world. And even though laws have been enacted to protect children from targeted online advertising (remember YouTube's new policy last year?), kids can still be vulnerable to the effects of advertising.
What Can We Do?
To limit the effects of advertising on school-age children, the most important thing you can do is talk about advertisements and encourage children to think about what they're trying to do.

raisingchildren.net
According to the Australian parenting website raisingchildren.net, elementary school children can understand that ads are trying to sell them something. And while they can remember the messages, they often aren't willing to question what is going on. They can understand some advertising techniques, but don't always realize that ads can be misleading. This is why lessons that include discussions that analyze and teach about advertising techniques are important for students at this age.
Teach About Advertising Techniques
The lessons I use to teach about advertising techniques revolve around the following questions:
Who made the ad?
What message are they communicating?
What do they want me to do?
How are they trying to convince me?
I like to show some commercials that I think the kids will connect to and help them identify the following advertising techniques:
Involvement
Humor
Association
Brand Recognition
Emotion
Media Literacy: Advertising Techniques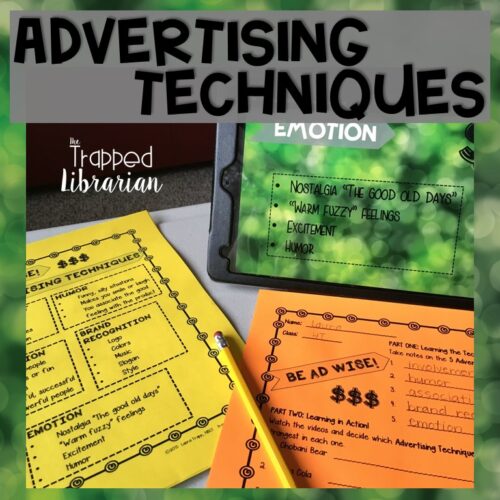 If you want a fun, no-prep lesson to help you teach about advertising techniques with your upper elementary students, I can help! This resource includes:
Slide presentation defining 5 advertising techniques with links to video examples
Student activity pages for school and an "At Home Challenge"
Link to a website with 8 videos to analyze for advertising techniques
Additional page of links to 8 videos from 2019
Teacher preparation tips, lesson plans, and extension ideas
PowerPoint file of digital student pages to upload to your online classroom
This is a fun unit to use around Super Bowl time because of the hype around the commercials (and the game, of course!). But, it's a great unit to use anytime. Click here to take a look at the preview.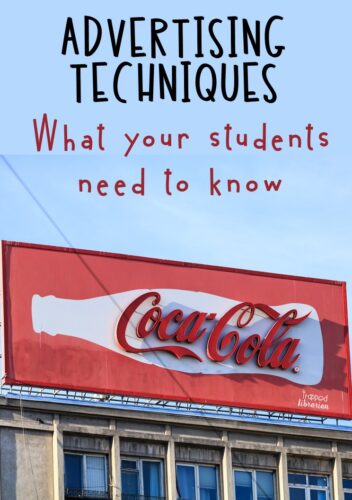 Be the light!