Last Updated on November 15, 2022 by Laura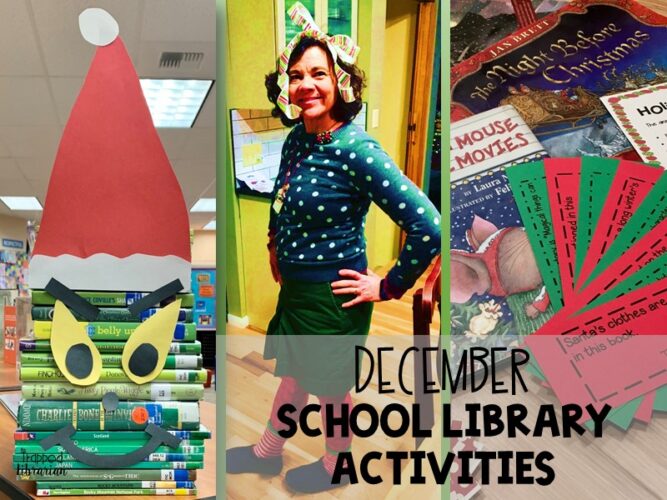 The month of December in elementary schools brings changing schedules and lots of fun activities for our students. School librarians are always working at being flexible and maintaining that happy place in our libraries. How can we plan fun December school library activities while maintaining a healthy and safe space for our students?
Hour of Code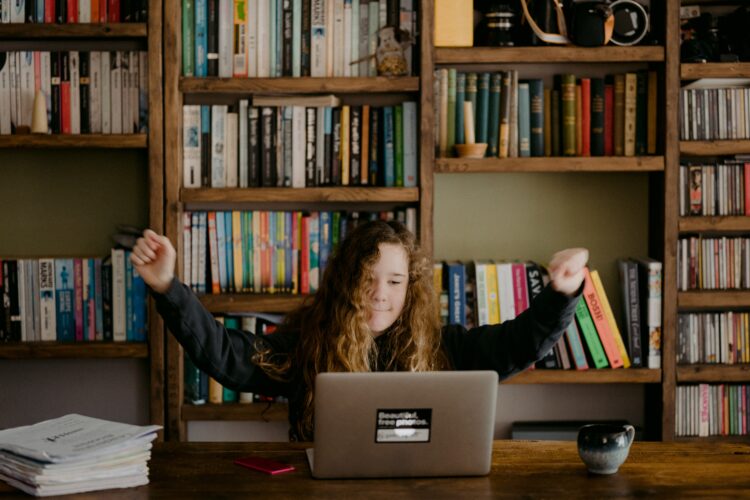 Computer Science in Education Week is the first full week in December. Now is the perfect time to participate in the Hour of Code. Coding helps our students learn to be creators of information rather than just consumers. We can also help our learners become aware of computer science careers. It's always a great idea to encourage families to get involved too! I've got a blog post explaining how I teach my youngest students about coding, and a free resource to help you get started in your library!
Decorate Your Library!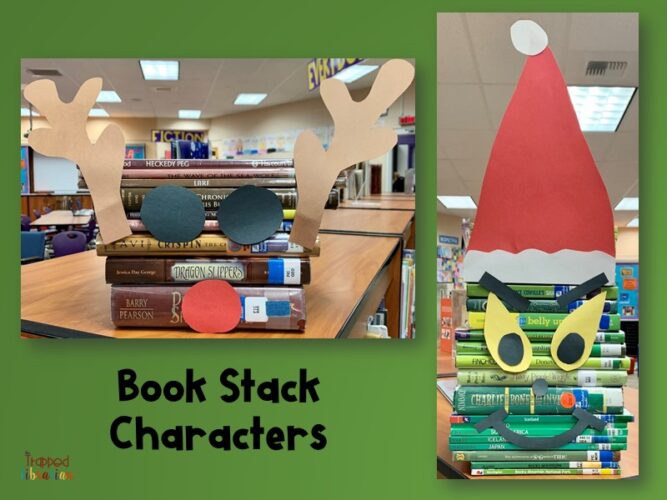 Take a look at some of those fun holiday or character book stack displays -my students were delighted every time they walked into the library to see them. They're very easy to create – scan your shelves for the color and size of books that you need. Stack them, add some simple paper cutouts and that's it. These fun December library decorations set the stage for exciting library classes this month!
Spice Up Storytime!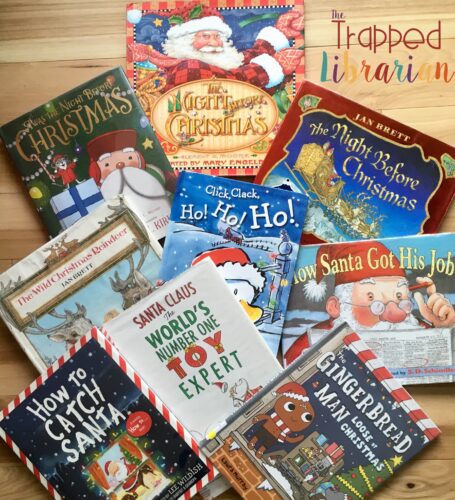 It's easy to make your December storytime sessions more engaging!
Dress for the occasion: Students will notice a fun hat, headband, or prop that you have on hand – this helps set the stage.
Add sound effects with the free Novel Effect app! They have lots of great books for December!
Use the free books and videos available on Epic!
Take advantage of fun author events like this Happy Narwhalidays session with Ben Clanton and Emily Arrow.
Keep some extra holiday books and free resources on hand.
Play a game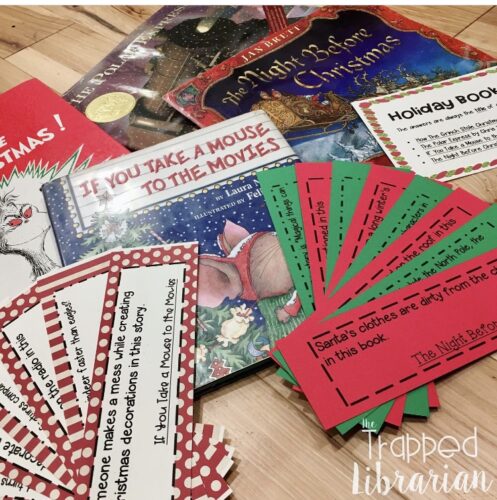 Learning is always more engaging if we make a game out of it! My students love this Christmas Picture Book Trivia Game with questions from 4 classic Christmas books. My 2nd – 5th graders had fun playing in teams as we answered questions about characters, setting, main events, central message, and details. Then you can add to the fun with a digital version of the game that can be played as a whole group on the Smartboard, in digital centers, or event at home.
Do Some Research!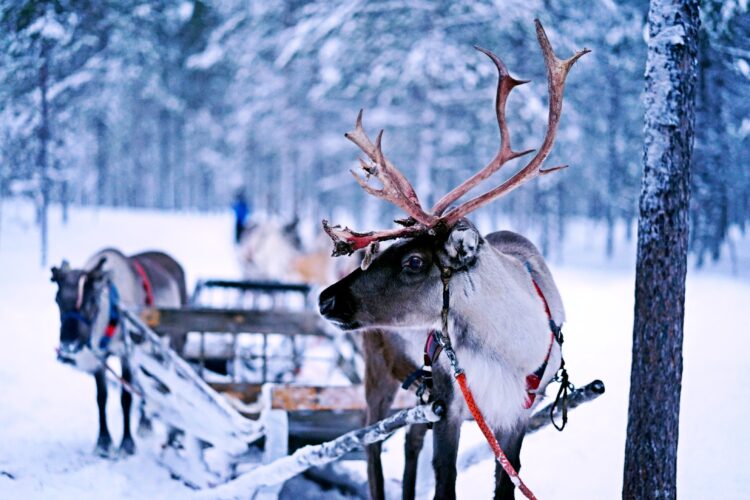 You don't have to teach research skills in a long, involved, multi-step project in order to be effective. I read part of the book Reindeer by Dee Phillips to my K-2 classes (available on Epic!). Then we looked at databases for more information (We used Abdo Zoom, Worldbook Kids, and Exploring Nature) I had them fold a piece of paper into fourths and write or draw one interesting fact in each quadrant. Our papers contained sketches, diagrams, labels, phrases, and sentences. This kind of lesson is simple and you can teach it virtually or in person. You could also have your students research a holiday like Christmas, Hanukkah, or Kwanzaa in the same way!
December Library Activities Keep the Connections Alive!
However you decide to keep the fun going in your December school library activities, the most important thing is to keep your students connected to you, your library program, and one another. If you keep those connections a priority, you and your students will continue to make your library the center of your school!
Want more ideas?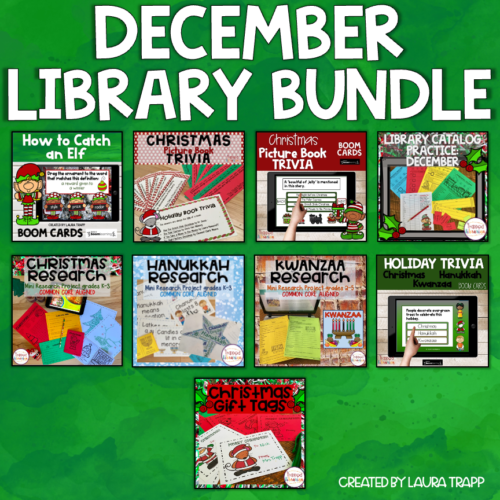 Take a look at this fun bundle of December school library activities!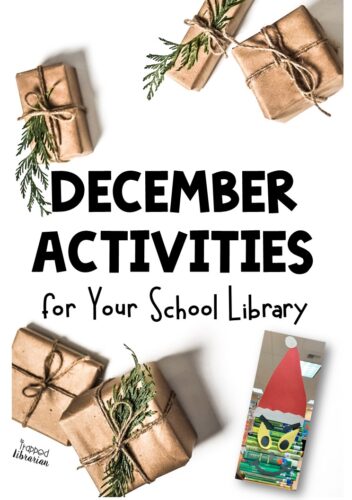 Be the light!