Last Updated on March 5, 2020 by Laura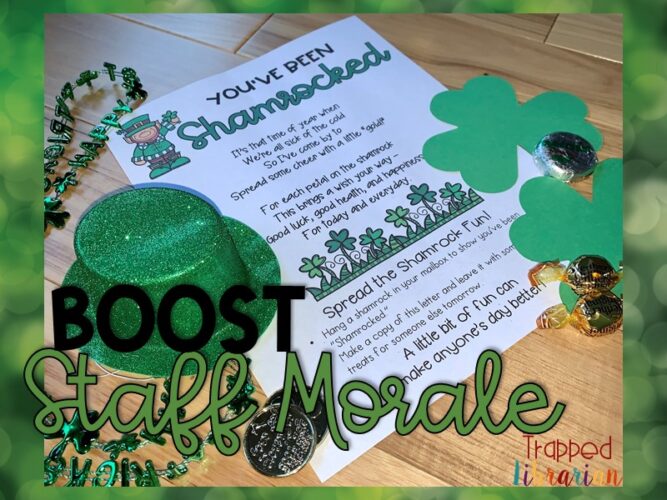 This time of year can be a little dreary at school. The weather is changing (it can get pretty crazy here in Montana in March!), kids are a little squirrely, and teachers are starting to get stressed out about testing season! It's the perfect time to lift up staff morale with a fun pass-it-on activity!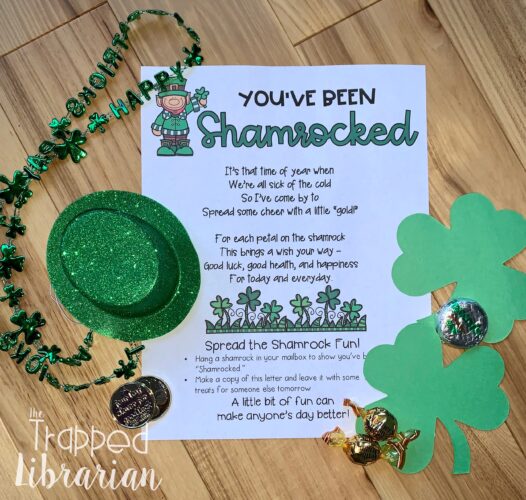 I'm part of our school's social committee and we've been having lots of fun thinking about how to lift up our colleagues, shine light into their lives and add some levity to stressful times. We decided that springtime is a great time to try a spin off of "You've Been Booed" or "You've Been Elfed." Download this fun letter to get started: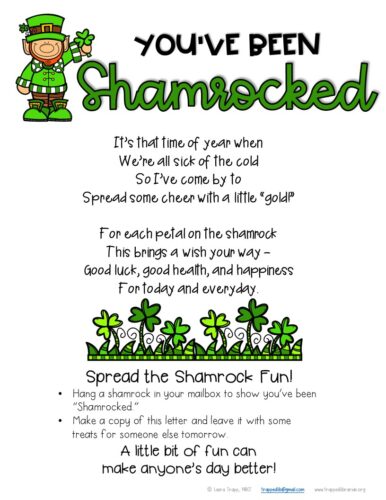 A little bit of silliness can make anyone's day better. It's easy to start a chain of fun at your school. Just follow these steps:
Download and print the "You've Been Shamrocked" letter.
If you have a die cut machine, cut out some green shamrocks. If not, print some out in color.
Go to your nearest dollar store and grab some fun green and gold items. I found beads, headbands, hats, and gold coins. I also bought some peppermint patties and gold wrapped candy.
Sneak the treats and the letter into a colleague's mailbox.
Since everyone hangs a shamrock in their box to show they've been "Shamrocked," you'll be able to watch the fun spread throughout your staff!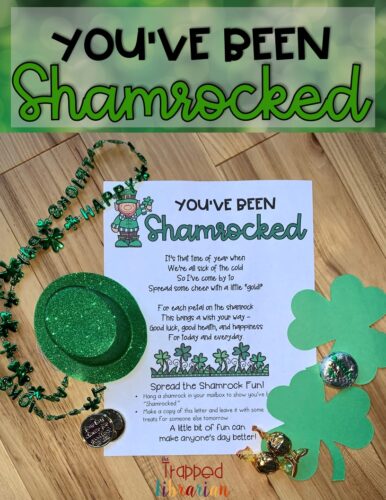 Sometimes a fun poem, a piece of chocolate, or a little green and gold is the perfect way to let someone know you're thinking of them. As testing season looms over our heads and student behavior gets a little crazy, this is the perfect way to shine some light into the lives of our colleagues and friends! I hope you'll give it a try!
Be the Light!