Last Updated on June 29, 2015 by Laura
It's been on my radar for a while to make a box of emergency lesson plans – at least one plan for each grade level. It would be such a great idea to have this, especially since in the library these lessons could sustain a Guest Teacher for a whole week. You never know when you might be hit with a serious bout of the flu or whatever else might be going around! How nice it would be to leave this message in my sub folder: "In the event that I do not leave specified lesson plans for you to follow, please find the emergency plans located in the blue rubber maid tub in the cupboard behind my desk."
As good as this idea sounds, the reality is that every time I've come down with the flu or a horrible cold and needed to take off a day or two, I've always gone in to school late at night or early in the morning to lay out detailed plans and supplies so my Guest Teacher will not have to do any extra guess work. I'd never had a situation where I was completely unable to get to school to at least drop off plans that I had typed up from my sick bed at home.
All of this changed when my mom died rather unexpectedly two weeks before Christmas. I left school midday on a Monday, not to return until after our holiday break. As you can imagine, I was consumed with many things and barely had time to consider lesson plans for a Guest Teacher. I ended up modifying an activity I had created to address some common core standards while doing story time with books nominated for our Montana Treasure State Book Award. Missing 2 weeks of school, I was able to send this activity along with a few grade appropriate books and enable my Guest Teacher to facilitate some valuable learning.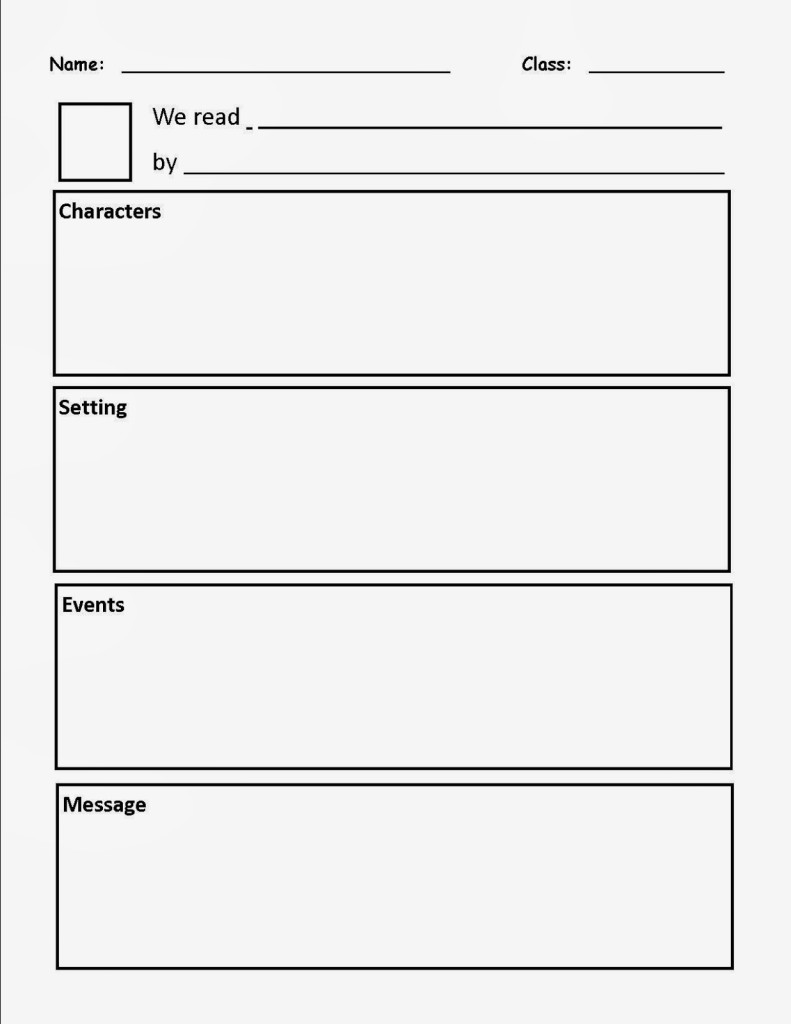 For younger kids, I usually have the book's title and author pre-printed on an activity like this, but for emergency situations this blank is ideal. You can leave a set of these pages in your emergency plan box along with a list of suggested picture books for each grade. Your Guest Teacher can choose a book from the list that is available in your library. Problem solved.
Please feel free to download this activity page from my drive here: