Last Updated on January 22, 2021 by Laura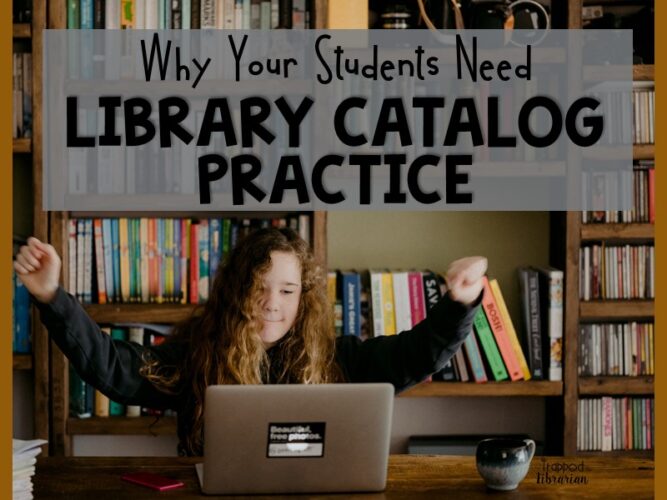 A student comes in and asks you for a book. Do you go to the shelf and grab it for them? Or do you take the time to guide them in some library catalog practice? Do you encourage them to search the catalog themselves? And then do you take the time to give a little mini lesson on locating the book? Of course it is much easier to do the first thing, to give the student the book. And we ARE helping them get what they want. But does this really serve our students in the long run?
Give a man a fish and you feed him for a day. Teach a man to fish and you feed him for a lifetime.

Lao Tsu
Although the origin of this old adage may be disputed, the truth of the sentiment has endured through the years. And it is this idea that fuels my desire to instill independence in my students. That is why I believe it is important to help our students with library catalog practice throughout the year.
Scaffold Your Instruction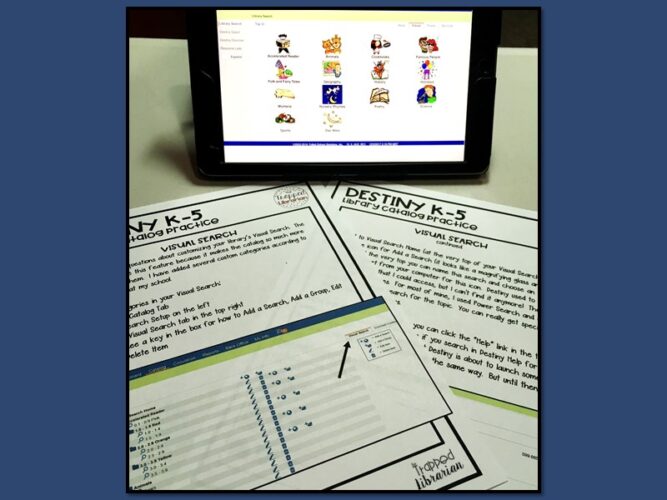 Like so many important information skills concepts, it is imperative to scaffold student learning so that skills from previous years are reinforced and built upon. Add a bit of new practice each year at each grade level and you have a recipe for success! We all want our students to have success finding information they want and need! I use this K-5 Library Catalog Unit to ensure that the skills I am teaching in kindergarten through fifth grade build upon one another each year. We learn about different types of searches (subject, keyword, title, author, series), adding on each year.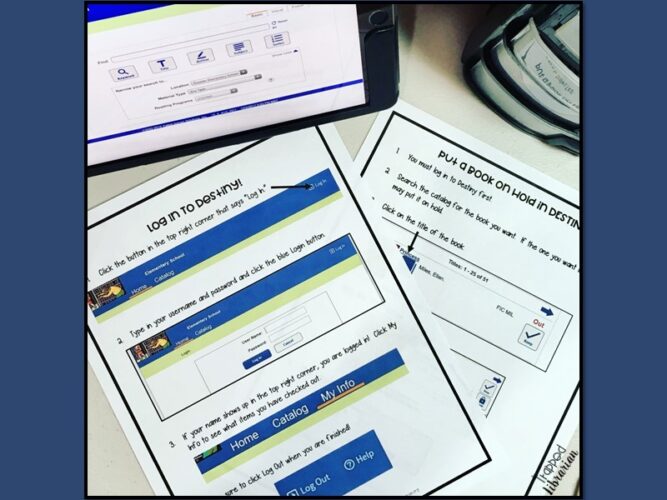 These activities have the most potential for student application beyond class if students are logged into the catalog and if they have some choice. I've tried to build in choice within the parameters of the types of searches we are learning. So I begin teaching students how to log into Destiny and check their information beginning in 2nd grade. After that I usually have them log into the catalog for most activities. This always gives the option of putting books on hold and it gives a great opportunity for talking about personal information, privacy protection, and safety.
Standards and Best Practices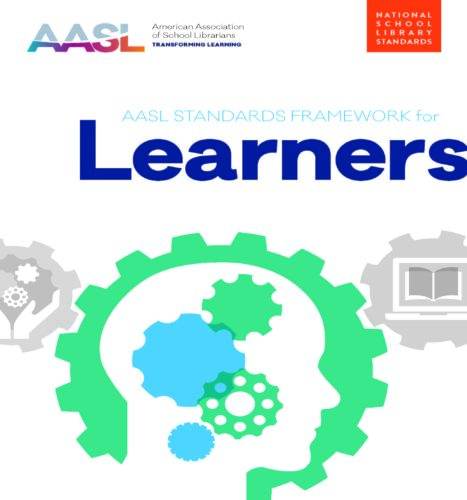 Giving students the skills and tools to effectively use the library catalog and find resources in the library lays a very basic and necessary foundation for future inquiry and information seeking. Therefore the activities in this unit support the following American Association of School Librarian Standards from the Framework for Learners:
IV. CURATE: Make meaning for oneself and others by collecting, organizing, and sharing resources of personal relevance.
A. THINK: Learners act on an information need by:
Determining the need to gather information.
Identifying possible sources of information.
Making critical choices about information sources to use.
B. CREATE: Learners gather information appropriate to the task by:
Seeking a variety of sources.
More information on the AASL standards may be found here: standards.aasl.org
Take a Look!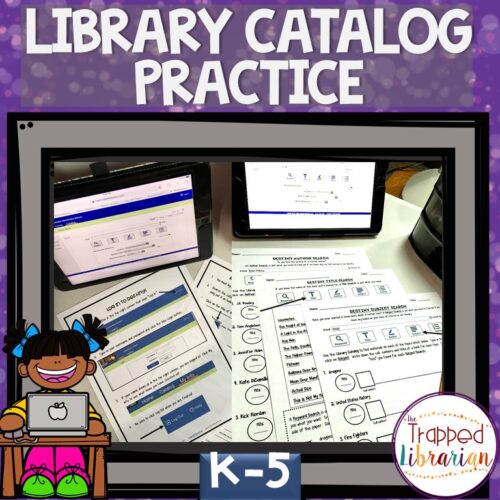 This unit contains library catalog practice lesson ideas and activities to teach search and location skills to your Kindergarten – 5th grade students. Although I created this unit for use with Follett's Destiny system, the activities can be used with any library catalog system.
Students will learn to conduct 5 types of library catalog searches:
Subject
Series
Title
Author
Keyword
Included in this time-saving product:
Teacher's Guide with Standards Alignment
Step-by-step instructions for setting up your Visual Search
Lesson Ideas for each grade, K-5
Student guides for logging into Destiny and for putting a book on hold
"How to Place Holds & Make a WANT TO READ list" video tutorial and reference page for Destiny Discover
10 activity pages for grades 3 – 5
10 student pages for Destiny Discover
10 student pages without the Destiny label – use with any system!
Answer keys/example pages
PowerPoint of all student pages to upload to Google Classroom or Microsoft Teams for distance learning & digital learning
Editable PowerPoint file of title/author/series activity pages
Grab it and start teaching your students to "fish" today!
The Ultimate Year Round Library Catalog Resource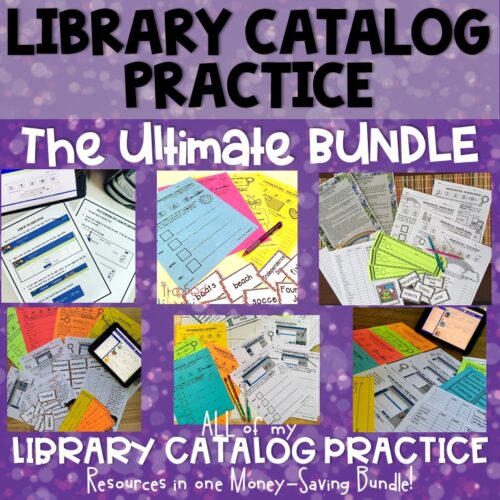 If you want to save as you continue library catalog instruction throughout the year, take a look at this money saving bundle of all of my library catalog resources!
Don't miss these posts!: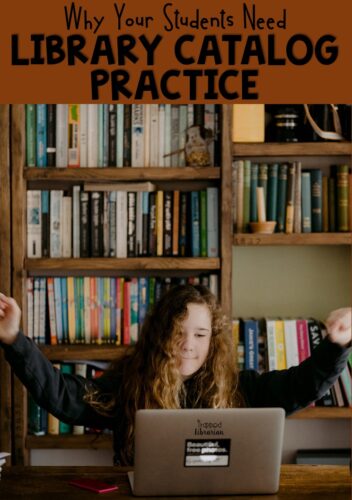 Be the light!