Last Updated on November 18, 2018 by Laura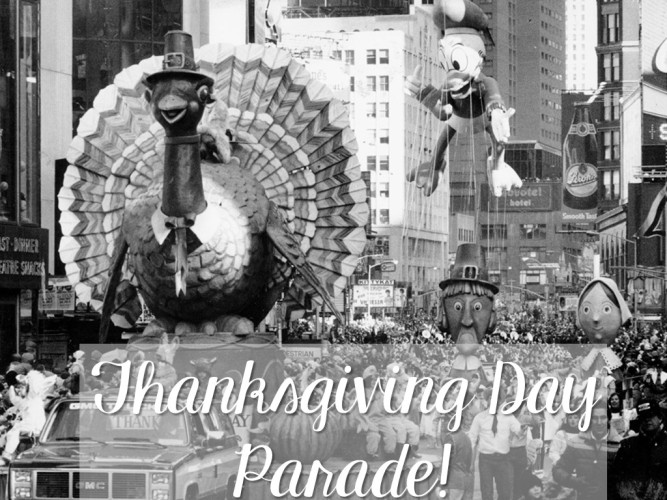 Watching the Macy's Thanksgiving Day Parade is a favorite holiday tradition for me.  So I was thrilled a few years ago to discover Melissa Sweet's fun book Balloons Over Broadway:  The True Story of the Puppeteer of Macy's Parade.  The winner of the Robert R. Sibert Information Book Medal in 2012, this very creative picture  book tell s the story of how Tony Sarg came to create the iconic balloon puppets that first appeared in the Thanksgiving parade in 1927.  Melissa Sweet's mixed media collage with watercolor paintings demand a second (and third!) look.  She does an excellent job of showing how the parade changed over time because of Sarg's genius and his drive to continually improve the parade experience for the community.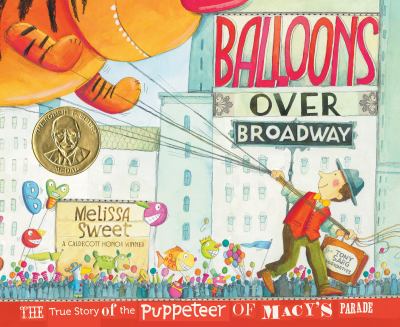 The last two years I have used this book with all of my classes, grades K-5, and have developed a mini unit with activities for all grade levels.  You can pick the unit up for free at The Trapped Librarian TpT store – just click the image below!
In all grades I like to begin with showing some of the vintage photographs of the parade that I found online.  I emphasize that these are primary sources:  photographs from a time in history taken by someone who was there.  There is also a terrific short video on the Macy's Thanksgiving Parade Website.  To navigate to the video I use, click About, then Parade History, then 1924.  There are lots more terrific things to show your students here as well.  I like to give my older students time to explore this website when they complete the exit ticket activity.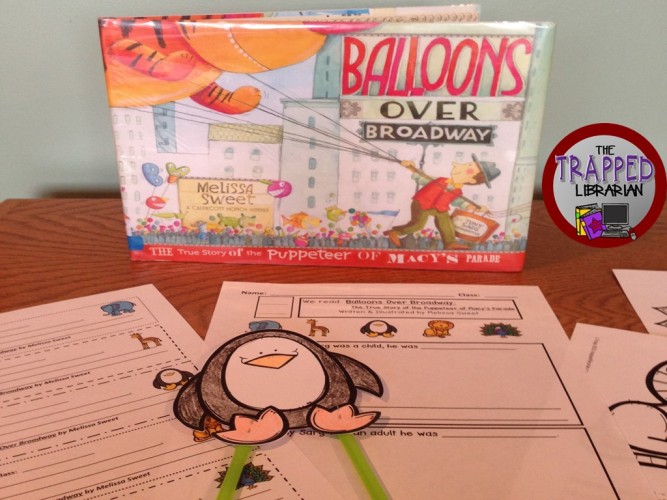 For your youngest students (K & 1st), discuss Tony Sarg's character traits – what is it about him that made him able to create such amazing puppet balloons?  Then the students can make their own puppet balloons and your class can have a mini parade!
For students in grades 2 & 3, you can guide a discussion about how characters change over time.  As they complete this activity, they can reflect on how Tony's earlier character traits contributed to the kind of person he became as an adult.
For 4th & 5th grade students, ask them to complete an exit slip and then they can explore the Macy's Thanksgiving Parade Website on their own or with a partner.
For everyone, send home the bookmark with a link to the Macy's parade website so students can explore further at home with their families.  You can even do a follow up the next week – let kids who watched the parade add to a list of their favorite parade characters and display it prominently in the school.
Thanks for stopping by!  Do you have any special Thanksgiving Parade memories or traditions?  Please tell us about it in the comments below.