Last Updated on August 6, 2022 by Laura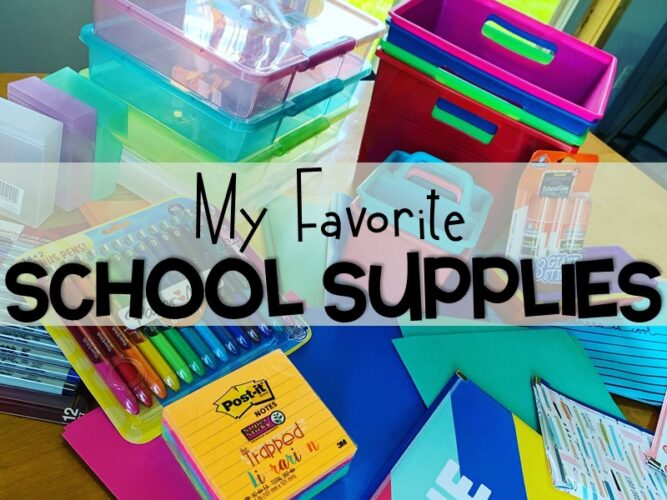 No matter the circumstances, I love to shop for new school supplies at Back to School Time! This year is no different for me. I've already shared some strategies for getting ready for this school year in your library. Let me tell you about my favorite back to school supplies for librarians.
This post contains some affiliate links for your convenience. This means that if you click through and make a purchase I may receive a small commission at no extra expense to you.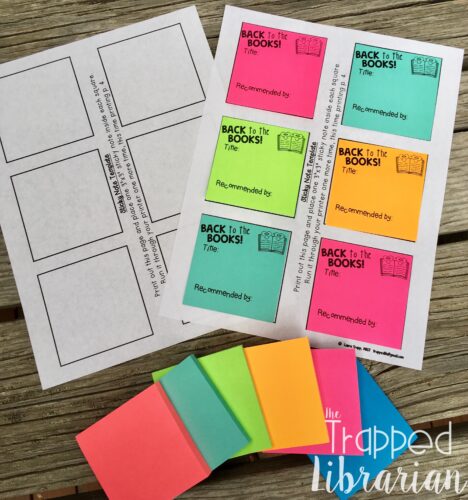 One of my very favorite school supplies is post-it notes! I use tiny post-its for notes on book deliveries, large lined notes for daily to-do lists, and the standard 3 x 3 size for notes to teachers and myself. I also love to run them through my printer (using one of my special templates) for quick interactive bulletin board activities. This cute school bus box full of bright 3 x 3 post-it notes might last the whole year!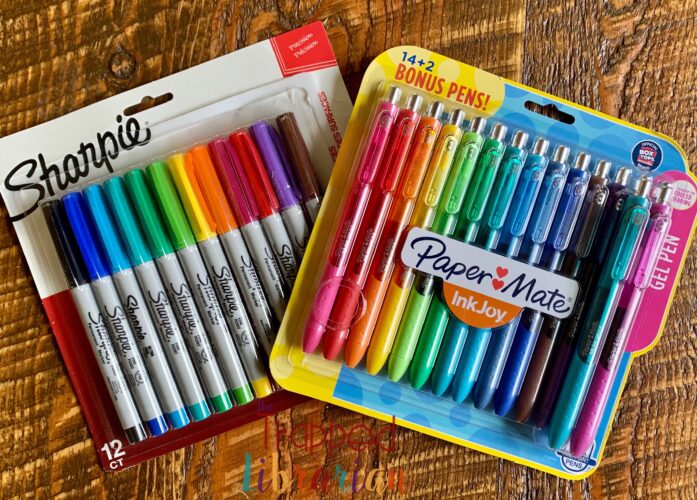 I love using colorful gel pens to write notes to students and teachers! (Flair pens are fun too!) Ink Joy pens are my favorite for their smooth writing and brilliant colors! I like to have a good assortment of Sharpies on hand too. It's great to have a permanent marker to write on labels and equipment. Whatever your favorite type of pen, be sure to have lots of fun colors on hand!
More Writing Utensils
I like to have Crayola stamper markers on hand to use when I'm marking papers, or checking in with students during hands-on assessments. And for lesson planning and writing in my calendar or notebooks, I must have these Bic mechanical pencils. I buy a large package every year when I get my other back to school supplies!
Who could predict that a list of back to school supplies for librarians would include social distancing supplies? In the past I used Velcro tape like this one from Zonon to mark the self checkout line and it was so helpful! Instead of the long strip I used, you can use short strips to delineate the safe spacing in line. For sitting on the carpet, use the popular Sit Spots to keep students safely spaced.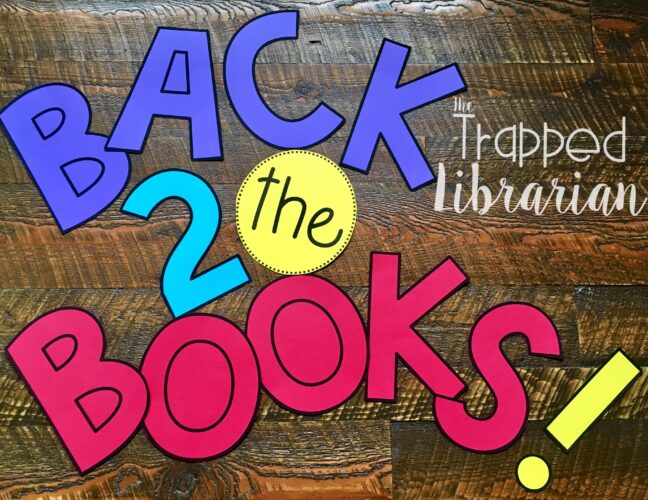 Another back to school supply essential is bright colored paper. I usually purchase a big assortment of Astrobrights paper and cardstock to have on hand throughout the year. It's helpful for printing book display signs, bulletin board elements, newsletters, and handouts for staff.
Containers and Bins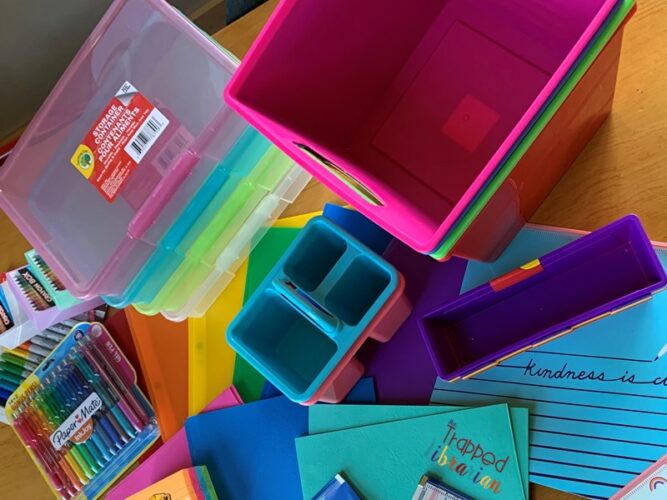 I like to get organized with baskets, tubs, boxes and bins! You can start with a quick trip to your local Dollar Tree to grab what they have available. I always have mixed results there, so I usually head to Walmart and Target next. If you prefer to shop from home, I found a couple of great possibilities online. Check out these 12 x 12 boxes and colorful book bins!
Get organized!
These back to school supplies for librarians are just some fun suggestions for you. Colorful new school supplies always help me feel excited about starting the new school year! Whatever your favorite supplies, I'm wishing you a successful school year!
For more library organization help, check out this bundle of library resources for August!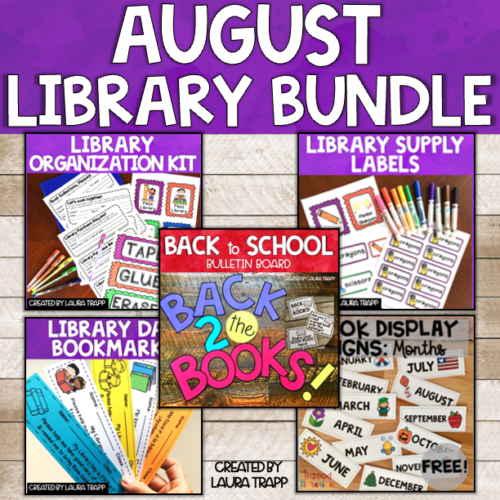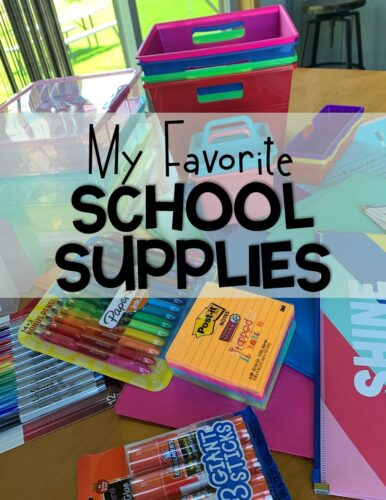 Be the light!