Last Updated on December 4, 2020 by Laura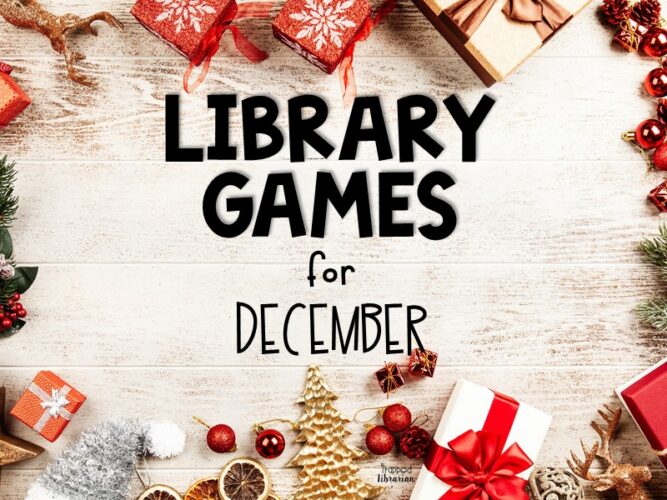 December is a challenging time to keep our students actively learning. I've shared several ways to keep the fun in our libraries this month. There is so much excitement about upcoming holidays in the air that it's difficult to maintain a focus on academics. Time to pull out your tricks! I've found that my lessons are always more engaging if I make a game out of them. So, let's make learning fun with a library game!
This post contains some affiliate links for your convenience. This means that if you click through and make a purchase, I may receive a small commission at no additional cost to you. Thank you for your support!
A Picture Book Library Game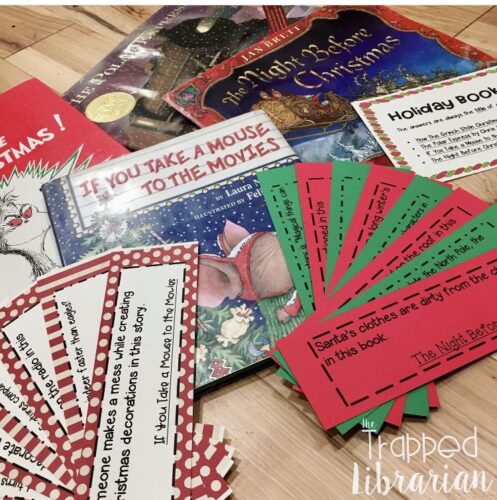 Last year I created a fun Christmas Picture Book Trivia Game to use with my 3rd, 4th, and 5th grade classes. I wrote questions from four classic Christmas books. This was the perfect library game for December! I chose 4 books that I expected most of my students had read or listened to in the past:
If you don't think your students have been exposed to these books, you could plan ahead and read them in the lessons preceding your game session. Or you could ask classroom teachers to read them prior to your class.
Use ELA Standards to Guide You
I wanted my library game to be educational as well as fun, so I emphasized questions regarding characters, setting, central message, main events, and details. I also emphasized titles, authors, and illustrators while playing the game. I purposely created the questions to invite group discussion. In this way you can have some collaboration during in-person learning (observing social distancing guidelines, of course).
Picture Book Trivia Game Basics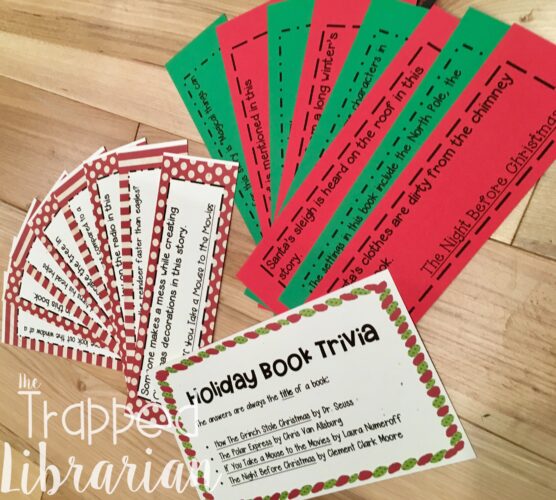 Print the question cards on cardstock (color and black & white cards are included). I like to print each round on a different color.
Display the 4 books at the front of the room so everyone can see them.
Divide the class into groups of 4 or 5 students (Be sure to observe social distancing guidelines!).
Print the list of books on cardstock and distribute one to each group.
Teams must discuss/agree on an answer before the spokesperson stands up to give the answer.
Keep score in tallies on your whiteboard where everyone can see.
If a team gives an incorrect answer, the next team may try to answer for a steal point.
You can have different rules for each round. I've had a "Lightning Round" with buzzers where the first team with the correct answer gets the point.
A Library Game for Distance Learning
We definitely need to be prepared for changing school situations this year. Although I haven't tried it, I know this trivia game can be played in a live virtual class. Students might not be on teams, but they could jot their answers down and keep score for themselves. You could give each student a chance to answer a different question live.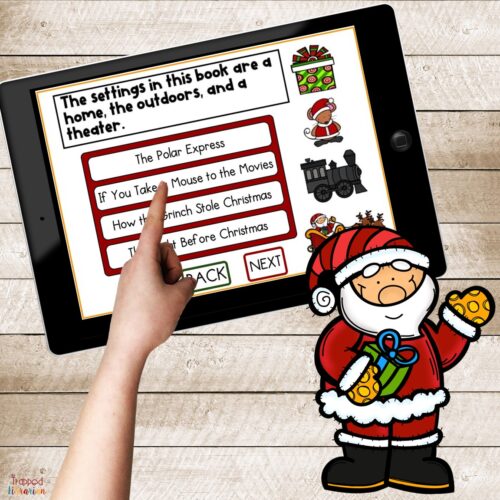 Just in case you need something more digital, I created a Boom Learning version of the game. Boom cards are fun, engaging, and self-checking, so your students get instant feedback. They can be used on a Smartboard for a whole group activity,. They also work on a tablet, iPad, Chromebook, laptop, or other device for digital centers or online learning. It's easy to share a Boom card activity with students using the "Fast Pin" feature.
Christmas Picture Book Trivia Game
If you want to be prepared for changing school circumstances with a fun, low-prep library game for December, take a look at my Christmas Picture Book Trivia Game Bundle. This money saving resource contains both the printable and digital versions of the game. It's just what you need to save your sanity during this busy month!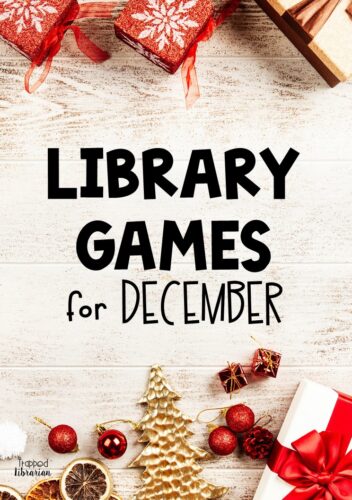 More December Library Ideas
For more school library ideas for December, check out these past posts:
I hope you have some fun with your students during this holiday season!
Be the light!