Last Updated on December 18, 2020 by Laura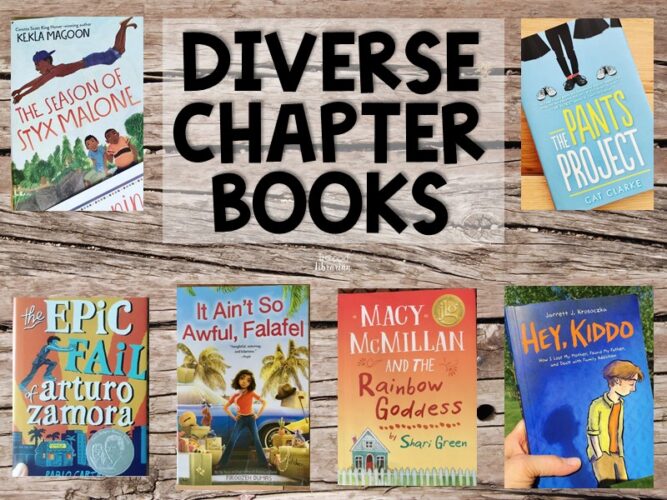 There has been a lot of emphasis lately on diverse books for kids. I believe it is important for our students to have access to books that provide mirrors, windows, and sliding glass doors (Rudine Sims Bishop). Here's a collection of diverse chapter books to add to your library for middle grade readers.
This post contains Amazon affiliate links for your convenience. If you click through and make a purchase, I may receive a small commission at no additional cost to you. Thank you for your support!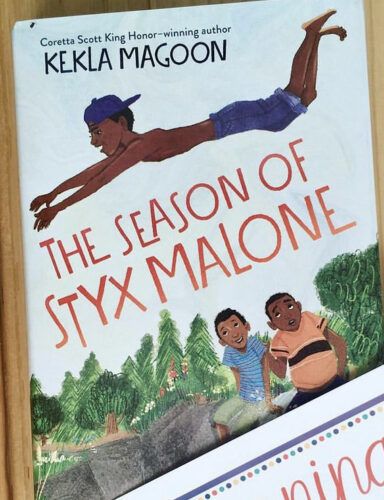 Caleb and his brother Bobby Gene never get to leave their small country town of Sutton, Indiana. This is because (although this isn't ever stated explicitly) their dad is afraid of what could happen to his young black sons if they are misunderstood in the big city. But the summer they meet Styx Malone is an adventure that brings the brothers to push the boundaries that have been set for them. Styx is older and seems to have a life of freedom, and he teaches his new friends to dream big and plan to get what they want. As the boys grapple with trying to do the right thing while considering the needs of a friend, and a desire to gain independence from their parents, readers will relate and gain new understanding into these common dilemmas.
This realistic fiction book is a strong choice for a read aloud with lots of room for great classroom discussions. The boys realize in the middle of the story that Styx is living in a foster home and they slowly begin to see that maybe the freedom he experiences isn't all good. I believe this is an excellent windows and mirrors book – some kids will see themselves in the characters and some will gain understanding into lives of others.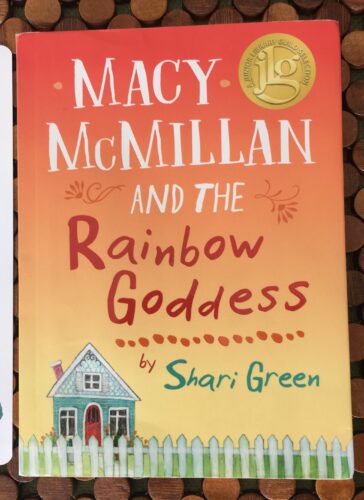 This middle grade novel will touch your heart with themes of friendship, family, and changes. Macy is a 6th grader who regrets losing her temper with her best friend. While they aren't speaking, Macy has to navigate alone through her feelings about her mother's upcoming marriage and a school project involving a family tree. In the meantime she meets an unlikely friend, her elderly neighbor, who shares Macy's love of books.
I absolutely loved every page – the exceptional word choice made reading this book such a treat! The relationships are vivid and true to life. The fact that Macy is deaf adds an extra dimension to the story. Middle grade book lovers will recognize several popular titles and feel a kinship with Macy and her friend Iris.
This might not be the type of book you think of when looking for diverse chapter books for your collection. But I believe books about students who are differently abled definitely fit into this category! This winner of the Schneider Family Book Award would be an excellent addition to any library or classroom serving readers in grades 4 and up.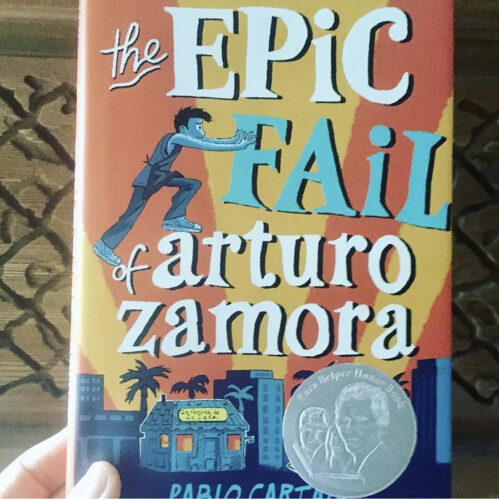 13-year-old Arturo is part of a big, close-knit family that runs a restaurant in a Miami neighborhood. When a pompous land developer comes to town and threatens to build a high-rise and eliminate the restaurant, Arturo tries to fight back. The familiar theme of young people working together to make something important happen will be appealing to many readers. Full of family, community, poetry, friendship, activism, and even a little romance, this book has something for everyone! Lots of Spanish language adds interest and authenticity. The author shares some family recipes in the back matter, as well as some interesting information about the Cuban poet and activist Jose Marti.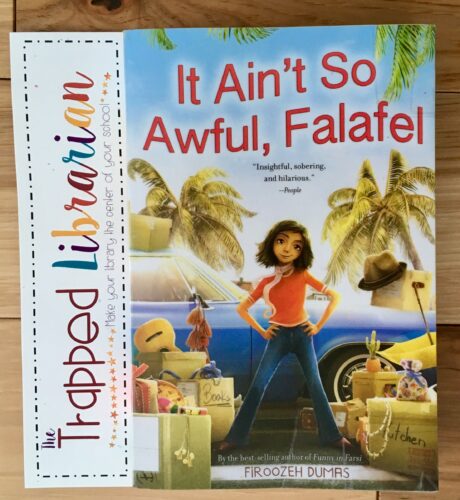 Zomorod is trying to fit in at her new school in Newport Beach, California in the late 1970s. So she changes her name to Cindy and tries desperately not to draw attention to the fact that she and her family are from Iran. This becomes nearly impossible as the hostage crisis is constantly in the news and she wants her friends, neighbors, and classmates to know that there are many regular people in Iran who are hurting from the effects of this terrible event as well.
I highly recommend this semi-autobiographical book as a classroom read aloud in grades 4 and up. Themes of friendship, kindness, and a realistic look at what it was like to be an immigrant in America at a very volatile time in our history are well worth discussing. The author's website has photographs, an educator's guide to the book, and a very special "Falafel Kindness Project."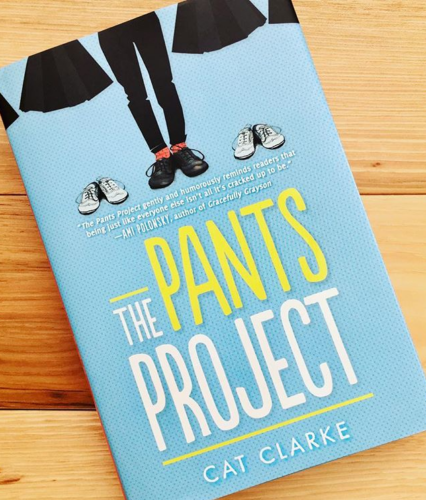 Liv's new middle school has a strict uniform policy that requires girls to wear skirts. This is uncomfortable for Liv, especially because he is beginning to contemplate how to let the people in his life know that he is transgender. As Liv makes a plan to change the dress code, he gains new friends and a stronger sense of self.
This is a great book for dealing with the difficult topics of transgender and differing family structures (Liv has 2 moms). Universal themes of friendship, school, and family remind us that we have a lot more in common than we think! This diverse chapter book is recommended for grades 5 and up.
Hey Kiddo by Jarett J. Krosoczka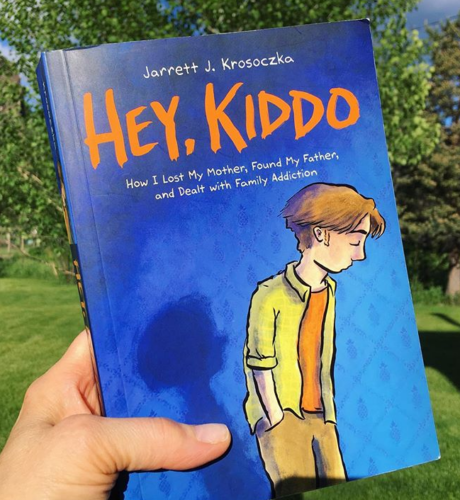 *This diverse chapter book contains mature themes and is recommended for middle school and high school collections.
Jarrett Krosoczka (the author/illustrator of Lunch Lady graphic novel series, as well as several picture books and middle grade novels) shares the story of his childhood in this graphic novel memoir. Due to his mother's heroin addiction, Jarrett was raised by his grandparents and didn't meet his father until he was 17. His grandparents weren't perfect, but along with Jarrett's extended family, they loved him fiercely and helped him navigate the difficult years.
So many of our young people will be able to relate to Jarrett and his situation. And those who can't will get a glimpse into the reality of some of their peers. It is a hopeful, heartwarming story that shows the positive effect of a loving family and encouraging teachers in the life of a child. The limited color palette and artifacts from Krosoczka's youth give the book a nostalgic appeal. Highly recommended for middle school and high school library collections and classrooms.
More Book Recommendations for You
Be sure to check out my blog post on eye opening picture books for more recommendations for your library collection! And you can follow me on Instagram for more book reviews.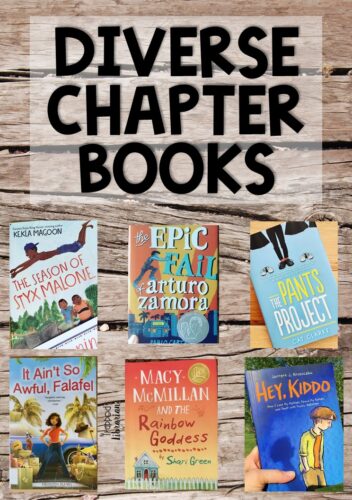 Be the light!