Last Updated on September 5, 2020 by Laura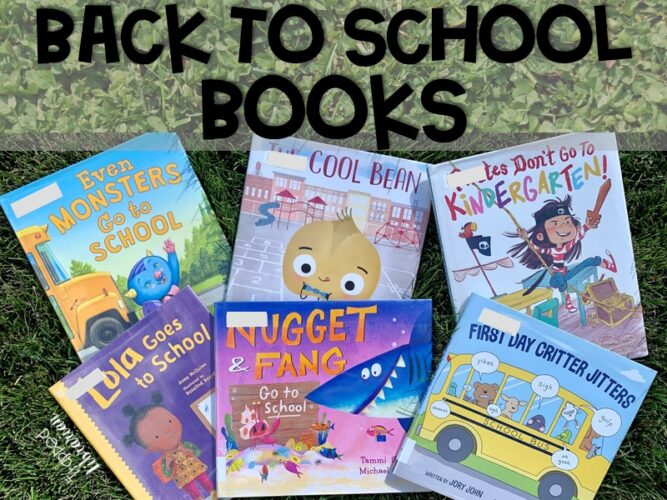 It's true that Back to School 2020 is starting off like no other year in education. Regardless of our return to school scenario – distance learning, in person, hybrid – at least one thing remains the same. We need great back to school books to read aloud to our students! I recently visited my local public library to check out these titles – all opinions are my own.
This post contains Amazon affiliate links for your convenience. If you click through and make a purchase, I may receive a small commission at no additional cost to you. Thank you for your support!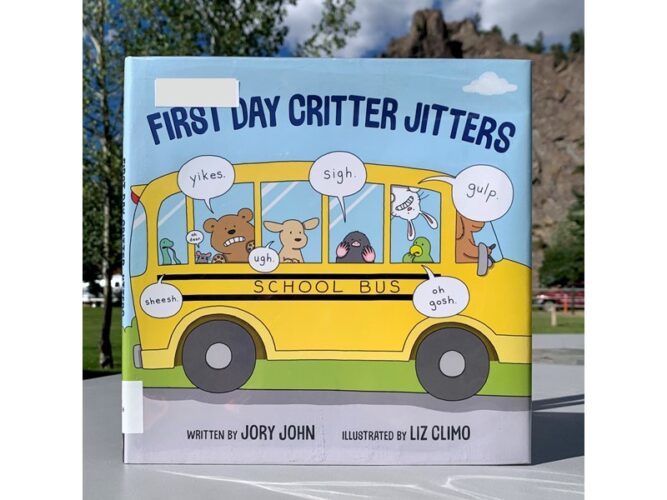 This fun back to school book is written by Jory John, illustrated by Liz Climo, and published by Dial Books for Young Readers (2020). All of the animals have one thing in common – they are worried about school starting. Each one has a different concern, so young readers will find at least one animal they can relate to. And each animal's concern has to do with a true quality they possess, making this a great springboard for some animal research! When the nervous students get to school, they meet their very nervous teacher. They all help one another through the day and realize that school is fun. The cute illustrations depict relatable emotions and settings. Speech bubbles and thought bubbles make this a good mentor text for teaching dialogue and text features.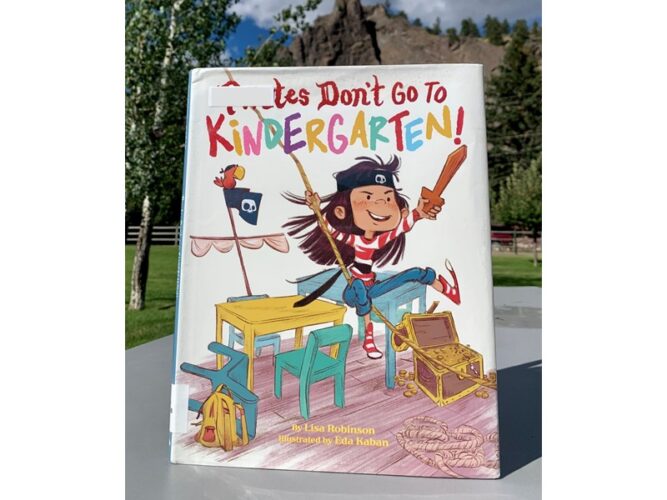 This book is written by by Lisa Robinson, illustrated by Eda Kaban, and published by Two Lions (2019). It's a fun story about a young girl who loved her preschool teacher so much, she isn't sure she wants to go to Kindergarten. Emma is attached to Ms. Chu and her pirate themed classroom. On the first day of school, she reports to that room rather than her new classroom. But through the loving, patient encouragement of both teachers (and some classmates!), she decides to give her new grade a try. Fun illustrations have us looking for details and text elements keep the story moving along. A great beginning of the school year book!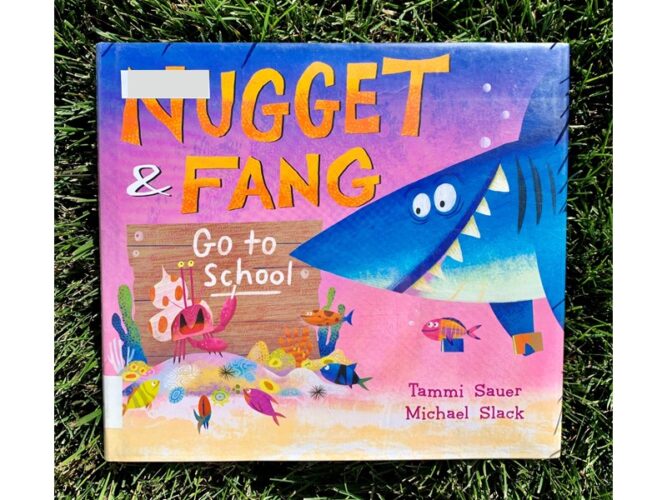 This ocean tale is written by Tammy Sauer, illustrated by Michael Slack, and published by Clarion Books (2019). Nugget the minnow invites his vegetarian shark pal Fang to attend Mini Minnows Elementary School with him. Fang is nervous and feels out of place. He can't do anything quite like the other students. Nugget is with him all along, assuring him that he's going to be "fine." When he realizes that everyone likes him just as he is, Fang can finally relax and enjoy school. Not only is this a wonderful back to school book, but it's also a great springboard for research/inquiry project about sharks and ocean life.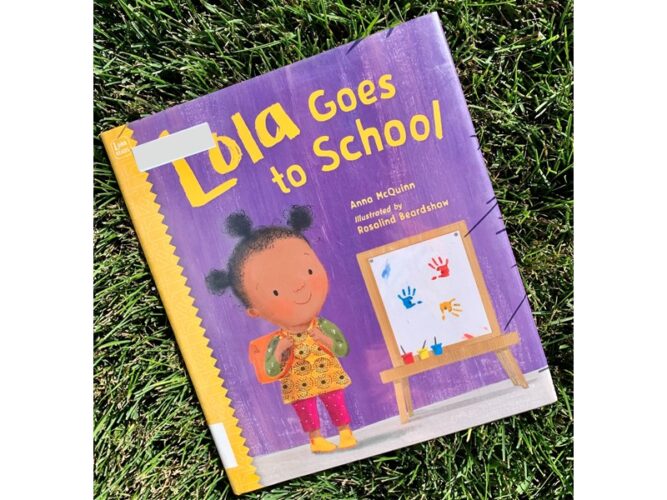 The Lola books are written by Anna McQuinn, illustrated by Rosalind Beardshaw, and published by Charlesbridge (2019). Lola won my heart in Lola at the Library, and this book is part of the same "Lola Reads" series. Young students will relate to the preparations made by Lola and her mommy. New school supplies, visiting the classroom, packing her backpack, picking out a new outfit… When Lola gets to school, she meets new friends, and gets to try lots of fun activities. A variety of happy children play dress-up, build with blocks, have a snack, and read in a tent. They end the day with a song. This is a terrific first day of school read aloud to spark a conversation about feelings, and assurances, and to notice similarities and differences to your school. The simple, bold sentences on each page along with the bright detailed pictures make them great choices for beginning readers too.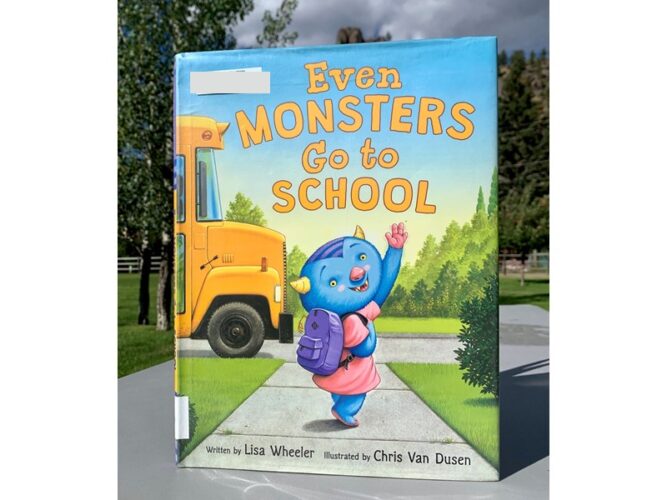 This second monster book by Lisa Wheeler, illustrated by Chris Van Dusen, and published by Balzer & Bray (2019) is delightful! A little monster is reluctant to go to school until her parent reminds her that Big Foot, Frankie, Nessie, Yeti and more creatures are going to school too. Wheeler's lilting rhymes and Van Dusen's energetic illustrations will draw readers and storytime listeners in as they recognize familiar school scenes with fun creatures in them. Another great back to school book to help start discussions of feelings of nervousness and school routines.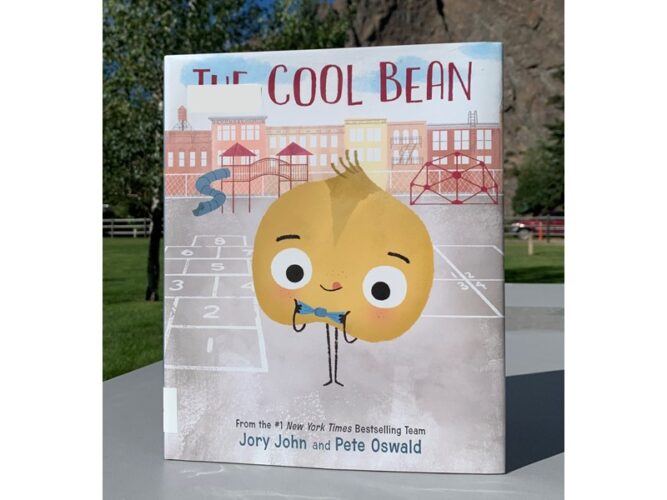 The dynamic duo of Jory John and Pete Oswald strikes again in this third book, published by Harper (2019). Returning to school for a new year can be hard, especially as friendships change and insecurities flare up. A little garbanzo bean sees his old friends become "cool beans" and he feels out of place. He tries to be cool too, but nothing works quite the way he imagines. When he has a few struggles, the kindness shown by his old pals gives him just the lift he needs. Our little friend realizes that it's cool to be kind as he passes it on. The bean puns in the illustrations as well as the writing will make you chuckle! And of course, we can always use an engaging book that shows that it's cool to be kind.
Share Your Favorite Back to School Books!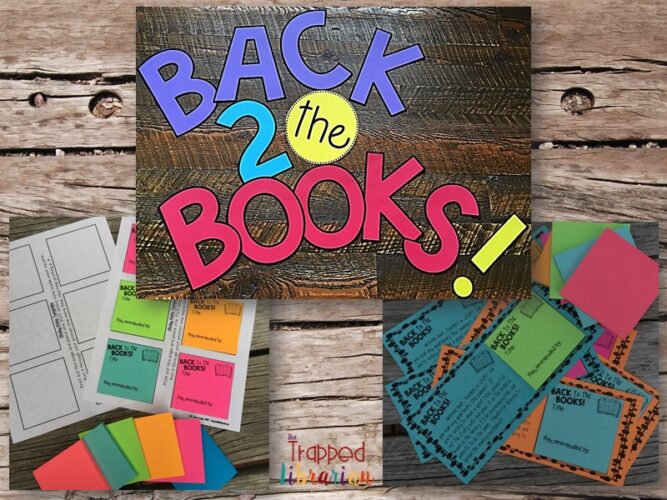 This Back to School Interactive Bulletin Board includes a sticky note template so everyone in your school community can share a favorite book. This low-prep display is just what you need to get your students and staff talking about good books. Grab it today!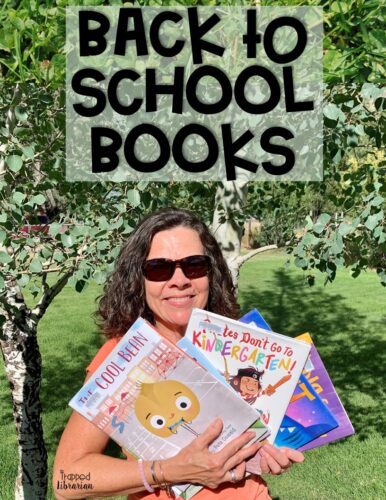 I'd love to hear about your favorite back to school titles – please share in the comments!
Be the light!