Last Updated on September 1, 2020 by Laura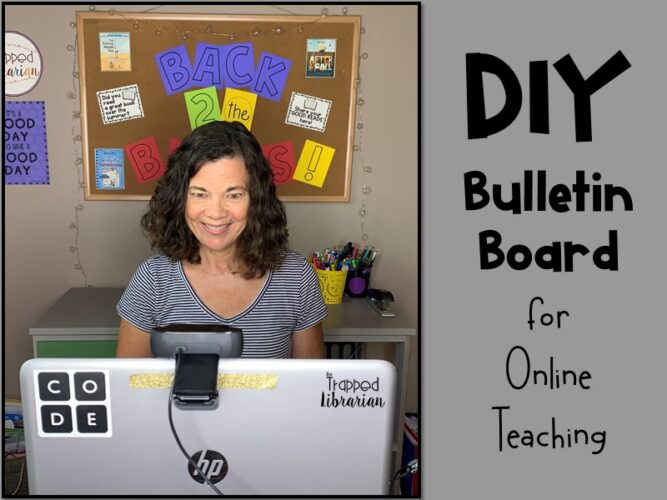 Have you been busy making lesson plans for online learning? Are you searching for a colorful bulletin board background to make your video sessions more like school? I've got a printing trick for you that will save you some time and help you use a resource you probably already have! Let's create a quick bulletin board background for online teaching!
Choose Your Bulletin Board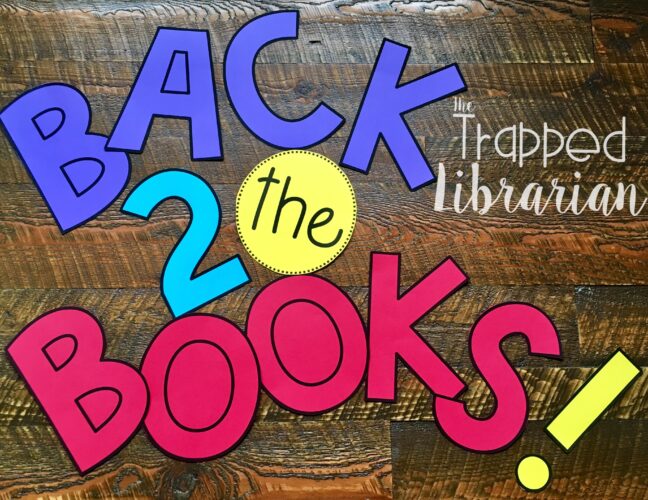 You probably have some digital files for regular sized bulletin boards that you use at school. My favorites have elements that I can print on bright colored cardstock, cut on my paper cutter, and put up quickly. Open up one of those files and follow the directions below.
Print!
It's super easy to print out a bulletin board at a reduced size! Just follow these steps: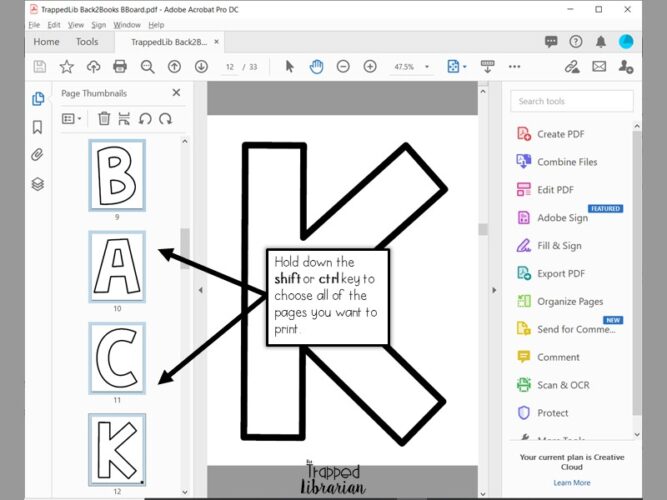 1. Choose just the pages you want by holding down the shift or ctrl key while you click on each page.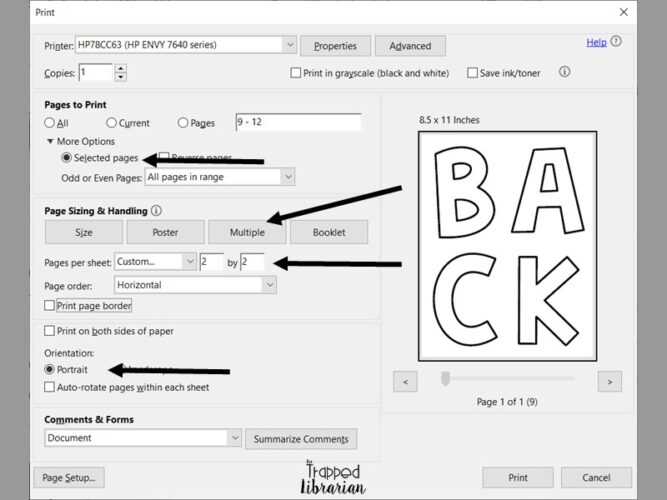 2. On the print screen, under Page Sizing and Handling, click on Multiple.
3. Next to Pages per sheet, choose Custom, 2 by 2.
4. You can see the layout for your pages on the right!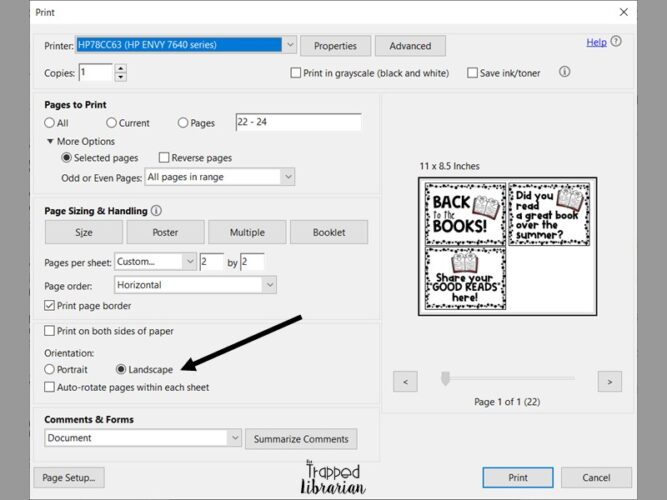 5. If you have some landscape pages, be sure to change the orientation.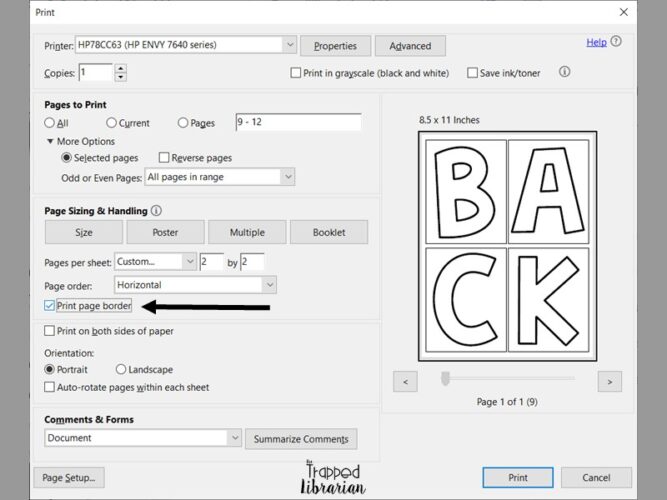 6. To get borders around the letters that you can cut around with your paper cutter, check "Print page border."
7. Click Print and voila! Your mini bulletin board pieces will be ready!
Cut!
I used my paper cutter to cut out these bulletin board letters lickety-split!
Put Up Your Bulletin Board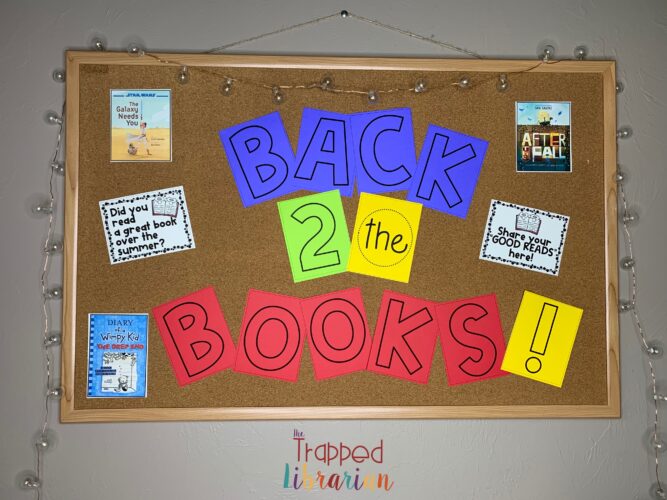 I added some book cover images and used masking tape to quickly put up my board. At school I always use staples, but at home this bulletin board will not be subject to the hallway traffic and curious hands! Masking tape makes it easy to take down in case I want to cut around the letters later with my scissors. But for now, I've got a great bulletin board for my distance learning lessons, and it only took about 30 minutes!
Need a Bulletin Board?
If you don't have a bulletin board that you can quickly print and put up for distance learning, I think this Back to the Books Bulletin Board is perfect. Follow my steps and you can have your perfect back to school bulletin board for online teaching in no time!
Be the Light!