Last Updated on September 2, 2018 by Laura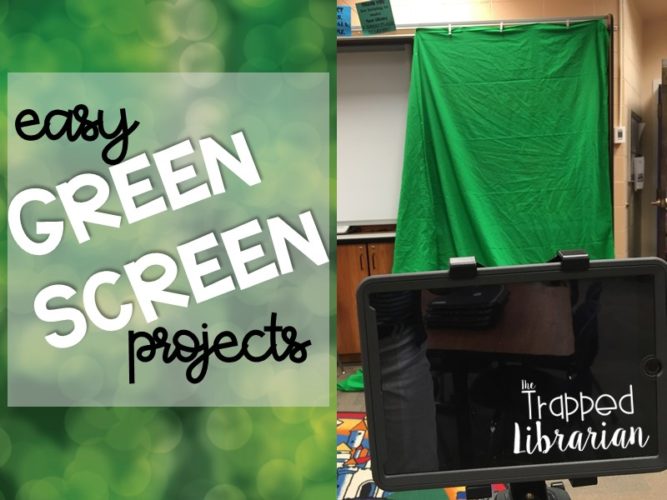 Green Screen technology (or Chroma Key as it is known in more "techy" circles), used to be so complicated! I first tried the available technology with my fourth grade students about 20+ years ago.
This post contains affiliate links.  If you click through and make a purchase, I may earn a small commission at no cost to you.
I remember setting up green bulletin board paper & filming my students in front of it. Next I would import the movie into my computer and use a program to overlay the video onto a background. Finally I could export the movie to show to an audience.
Thankfully, those days are over! Now it's so easy to photograph or film your students using green screen technology – anyone can do it with very minimal preparation! Recently I used a very simple green screen set-up to take photos of fourth grade students in the midst of a scene from a country they were researching. Let me share my time saving tips with you!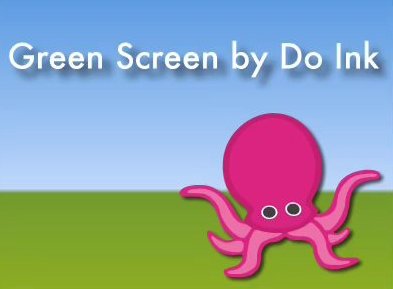 It costs $2.99 in the Apple App Store and works on both iPad & iPhone. The tutorial within the app lets you see some of the possibilities & shows how it works. I showed the introductory video to all of my classes  – it really got my students excited about using the technology.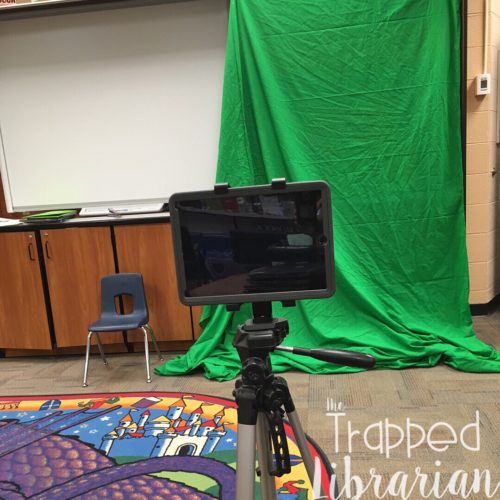 Like me, you probably already have a tripod in your library.  I just needed the adapter, which I found on Amazon here. It's really convenient to be able to set the iPad up in one place – no worries about shaky hands or cutting off part of the picture!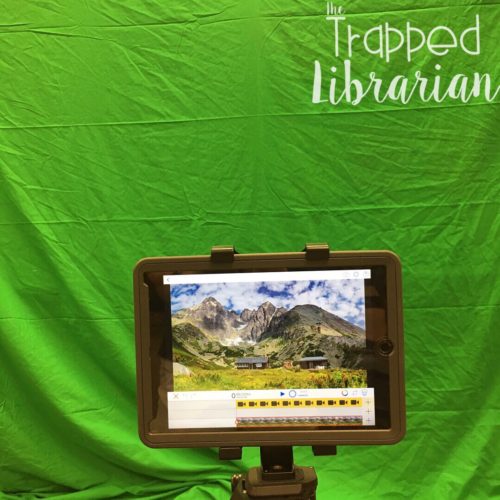 This is something else I found on Amazon.  A friend recommended I get  the largest one available for more versatility.  I staple the top to a bulletin board and let it hang.  Wrinkles don't matter, so I just roll it up and put it in the cupboard when we aren't using it.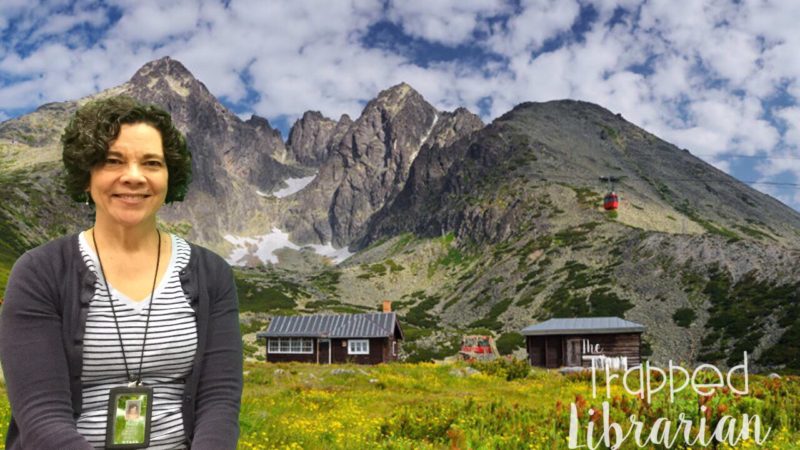 4.  Have students choose their background photo ahead of time.
For the 4th grade project, everyone used World Book Online to find a photograph from their chosen country.  When they came up to the iPad for their turn, it was quick and easy for them to find the photo in World Book and save it to the camera roll.  Then we opened the Do Ink app and took the photo right then too.
Managing the time:
With this easy set-up I was able to get through 8 students in a 30 minute class period.  We used the class time for others to conduct research on their countries for their reports.  Since the students were creating report board projects, I printed their green screen photos for them to use in their finished projects.  Since the photos are saved as jpegs, it would be very easy to use them in digital products as well.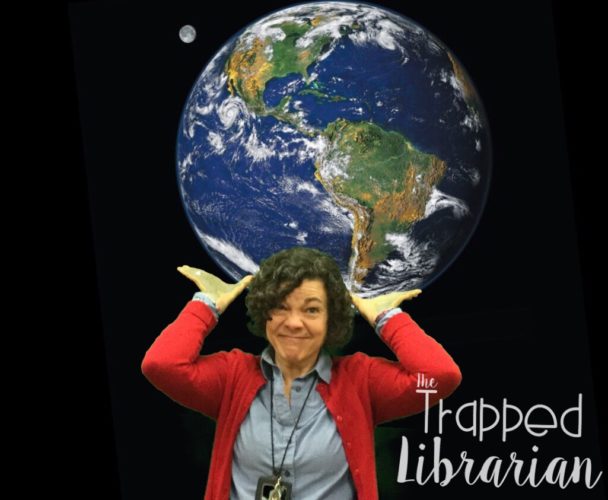 Some other ideas:
We also took pictures of second graders with the planet they were studying and had some students appear to hold up planet Earth for a fun Earth Day writing project!
You can use the Do Ink Green Screen app to take videos too!  I'm going to ask my students what kind of project we should do next to try out this feature! Let us know below if you've tried this before and leave any helpful tips so we can all learn!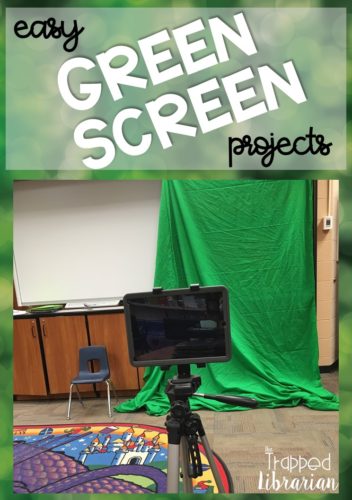 Be well and have fun! –