Last Updated on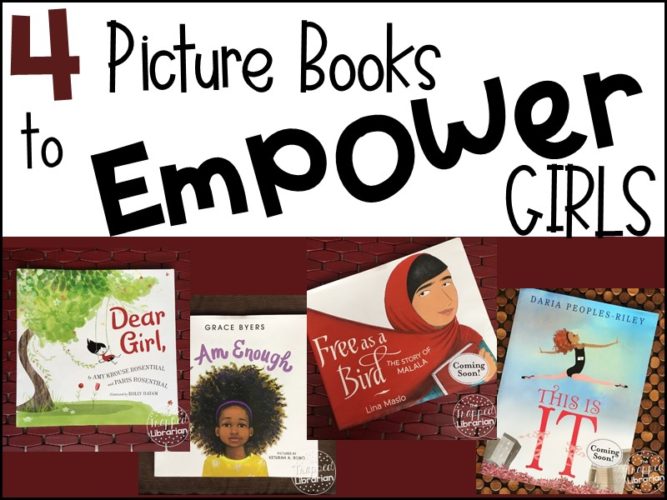 I didn't notice when I stopped by Harper Collins' booth at the AASL conference that all of the galleys they gave me to review for them were full of GIRL POWER!  What a pleasant and fun situation I found myself in when I came home and read these four picture books.   I was excited to write a brief review of each for Kid Lit Exchange and pass them on to other reviewers.  Every one of these picture books carries an encouraging message for girls of all ages, and represents a diverse group of young women.  I plan to purchase a copy of each of them for my elementary school library!
* This blog post contains Amazon affiliate links.  If you click on a link and make a purchase, I may receive a small stipend at no cost to you.* I was given a copy of each of these books from the publisher in exchange for an honest review.  All opinions are my own! *

Dear Girl by Amy Krouse Rosenthal and Paris Rosenthal, illustrated by Holly Hatham, published by Harper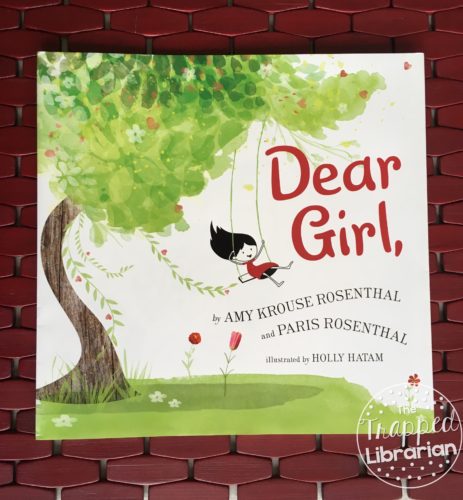 This beautiful book is fun, touching, encouraging, and most of all uplifting.  A great read for girls of all ages (I was even encouraged!).  It is written as a letter, or message, or conversation, from a mother to her daughter.  I can only imagine that working on this book together was a joy for this mother-daughter team.  Since Amy lost her battle with cancer last March, I'm sure the book is a treasured legacy for Paris.  The illustrations show a great variety of action, feelings, and emotions as the text encourages girls to embrace life's adventures with self-acceptance and appreciation for oneself and others.  I recommend this for ALL girls!  Not only will I be buying one for my library, I plan to get one for each of my granddaughters and I look forward to reading it with them!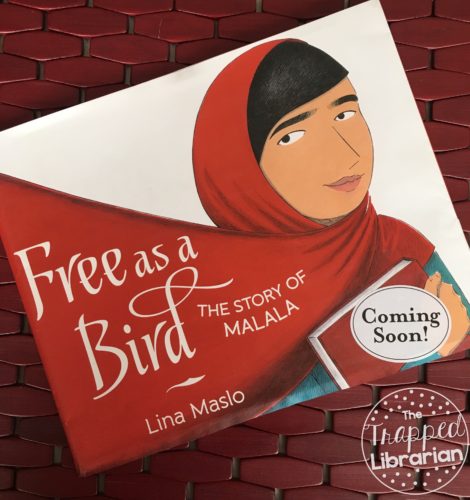 This beautifully illustrated picture book biography is a great introduction to Malala Yousafzai for young readers or listeners at read aloud time.  They will come away with a clear understanding of how much Malala and her family value education and equal opportunity for all.  They will also be inspired to stand up for principles they believe in!  An author's note, timeline, bibliography, and note about Malalai of Maiwand provide lots of interesting background information.   It would be great paired with Malala's Magic Pencil (her autobiographical picture book memoir) and I recommend showing at least one video of Malala to your students so they connect the real person with the books.  I think this book belongs in all elementary libraries.
I Am Enough by Grace Byers, illustrated by Keturah A. Bobo, published by Balzer & Bray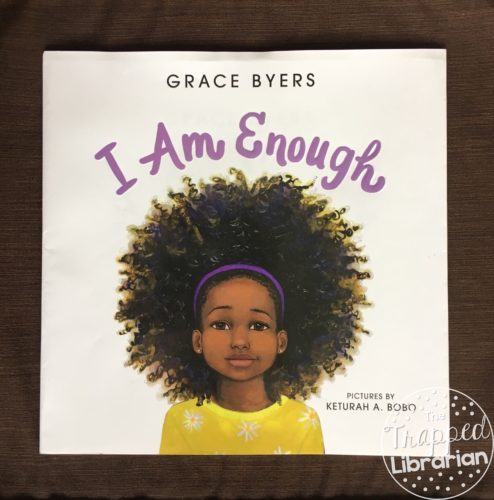 The author, who experienced bullying herself when she was a child, wrote this book to "empower young girls against the effects of bullying."  It's an uplifting, encouraging story told with rhythm & repetition, sure to get the attention of the reader or read-aloud listener.  The illustrations show a great variety of diverse girls in lots of situations that elementary aged students will relate to.  Each 2-page spread could spark a group discussion about friendship, kindness, confidence, and positive self-talk.  I recommend this book for elementary libraries and as a gift for young girls in your life.
This is It by Daria Peoples-Riley, published by Greenwillow Books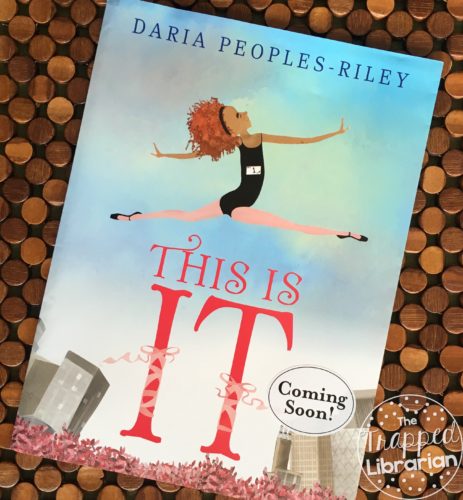 This is a fun, encouraging book that shows a girl preparing for a dance audition while her more confident shadow gives her a pep talk!  Lots of young girls can relate to the preparation and nerves felt by the girl – I know many of my students are dancers.  The whole book is a model of positive self-talk and the illustrations are very interesting and fun.  This would be a welcome addition to an elementary school library.
Do you know of some great picture books that can encourage the young girls in our lives?  Please share them below!
Pin this image to find it later!