I'm linking up with Rachael over at The Classroom Game Nook to give you 10 peeks into my crazy life as August rears its wild head!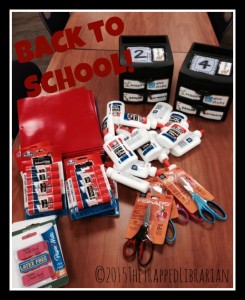 I've been spending a couple of hours at school everyday to get organized.  Thank goodness I just updated my Library Back to School Tool Kit with some new clipart!  Fun labels and new school supplies always get me in the mood for a fresh start!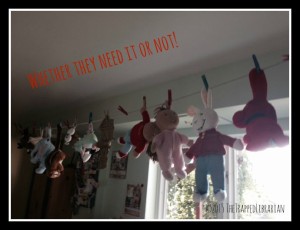 These Book Pet Friends had a bath in the hot cycle of my washer a couple of weeks ago!  Now they will look their best when they greet the kids later this month!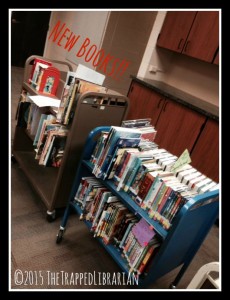 Something else that will greet the students – hundreds of NEW books that we've been getting ready over the summer!  (There's even another full cart in the closet!)  I want to find a fun way to introduce the kids to these great new reads.
While writing lesson plans at home, my sister convinced me to try this drink:  Mojito Iced Coffee – YUMMY!!  Click the pic for the recipe (Yes, I added chocolate syrup – I couldn't help it!!)!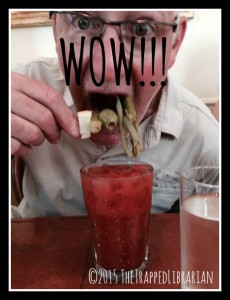 Speaking of delicious refreshments, check out this Bloody Mary my hubby made at the Bloody Mary Bar at Atchafalaya in New Orleans last month!  AMAZING!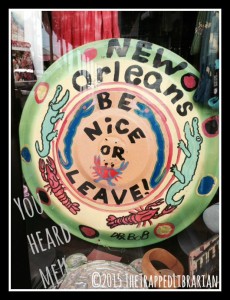 Just a cute little sign I wish I could hang in my library… or my house… or my car window…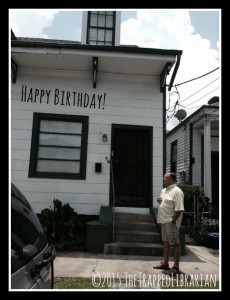 Today's my wonderful Dad's birthday!!  The best part of our family vacation last month was visiting the home, neighborhood, and church where he grew up!  LOVE!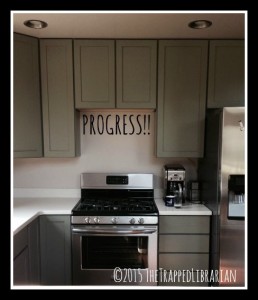 Even though I often wonder "Where did the summer go?"  I need to remember all of the things we've gotten done on our little project at the river!  The newest excitement is our kitchen!  No more wading through boxes to find silverware, pans, etc.!  Yay!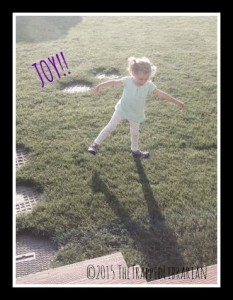 My favorite moments of the summer definitely involve my family and this little girl rocks my world with her dancing, chit chatting, and adventuresome spirit!  We're taking a road trip to see her and her sister (and their fabulous parents, of course) one more time before school starts!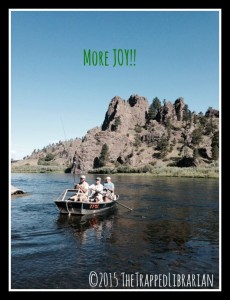 More family memories…  These 3 guys – my hubby, dad, and son – fishing together on the Mighty Mo.  Full heart.
I hope you've had a chance to recharge your heart batteries before  you get back at it in the classroom!  Stop by The Classroom Game Nook to link up and share your photos with us so we can take a peek at what you've been up to as well!