Last Updated on February 12, 2021 by Laura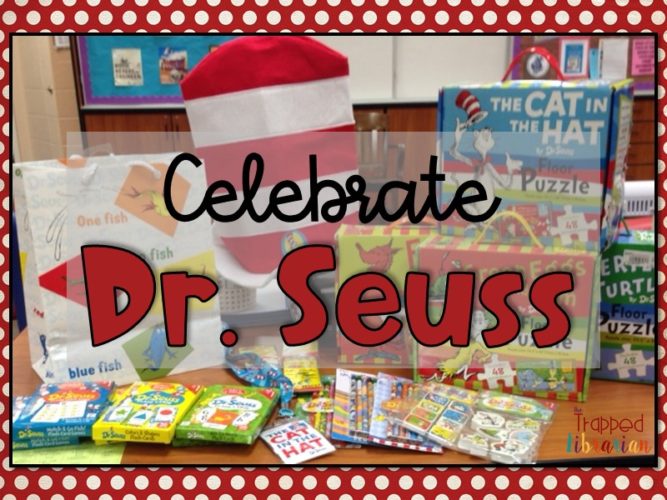 March 2 marks the birthday of one of the most influential children's author/illustrators in history!  Theodor Seuss Geisel has helped many kiddos learn to read with his rhyming, colorful, rhythmic stories.   This blog post is full of Dr. Seuss activities and ideas! We like to celebrate Dr. Seuss in March during a special Literacy Week.  It is a fun way to promote reading and to help make your library the center of your school!
This post contains Amazon affiliate links for your convenience.  If you click on a link and make a purchase, I may receive a small stipend at no cost to you.
Decorate!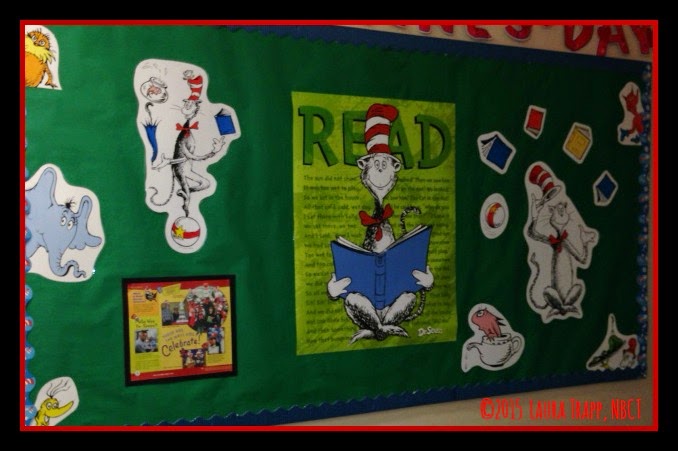 I've picked up some great Seuss themed decorations online to help fill up our
bulletin boards
.  It's easy to set the tone with these colorful displays! I've also found puzzles, games and flashcards at Target, Costco, as well as online through Amazon, Upstart and Geddes. These resources can help make your Dr. Seuss activities more exciting!  Grab some
bookmarks
,
pencils
,
erasers
, and other trinkets to use for prizes or giveaways during the week!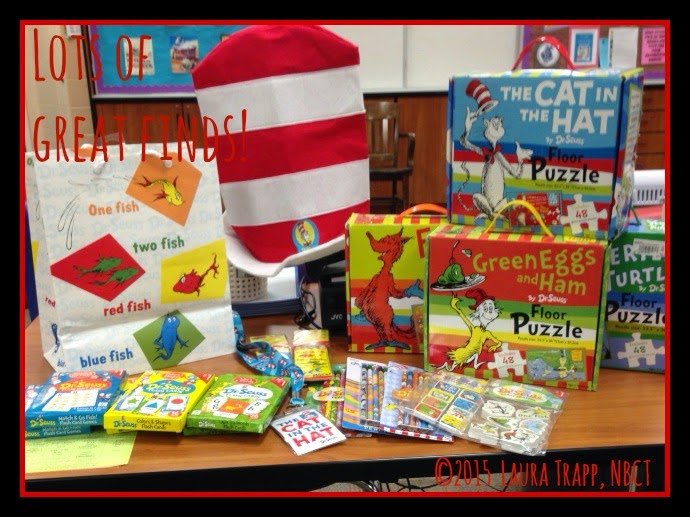 Engaging Lessons
It's always fun to have special Dr. Seuss activities and lessons in the library for his special week.  Here's a summary of what I usually do at each grade level.
Kindergarten:  Read Dr. Seuss's ABC , then rotate through stations with the puzzles and playing memory using the Cat in the Hat number flashcards.
First Grade:  Read The Cat in the Hat and do a word find and coloring activity from Seussville.  The puzzles and memory game are great choices for 1st grade too!
Second Grade:  Read a short article about Dr. Seuss from Enchanted Learning and take notes on a notetaking page that I created.
Third, Fourth and Fifth Graders:  Play Literacy Week Trivia!  This game is really fun for the older students because they have read so many of his books.  I give the winning teams a prize from the bag (pencils, erasers, and bookmarks from Target).
All Grades: Look at photographs of Theodor Seuss Geisel from World Book Online and World Almanac Kids as part of our Primary Source of the Week activity.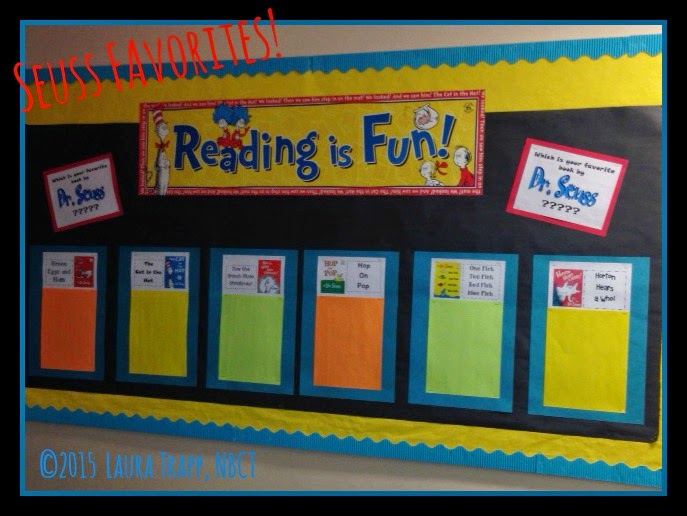 School Wide Activities
Vote for favorite books by signing a page on the bulletin board above.  Even the adults want to pick their favorites!
Green Eggs and Ham is usually served in the cafeteria for lunch!
Character dress up days are always a fun choice.  When we do this, I like to offer a photo opportunity in the library.
Use the Cat Cam app to take fun photos with Seuss characters and backgrounds.  It's fun to share those as a slide show on the big screen during check out times!
Play Trivia!
If you'd like to add a fun, engaging activity to your celebrations, try this Literacy Week Trivia Game!  This exciting game in 3 rounds will have your students cooperating on teams to answer questions about some of Dr. Seuss's most well known books.  Take a look at the preview now!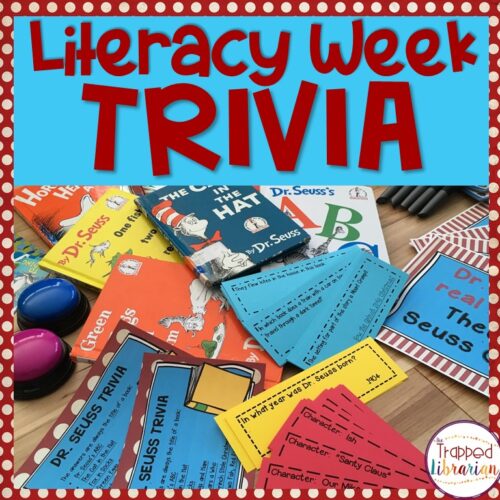 What kind of Dr. Seuss activities do you use?!  Share your great ideas with us below!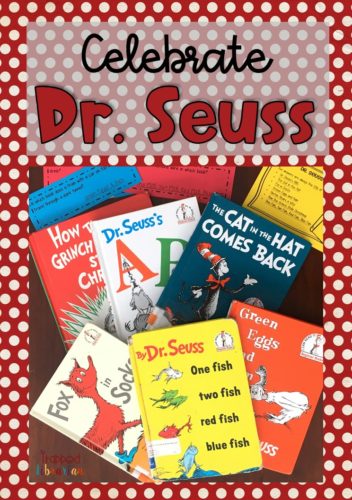 Be the light!