Last Updated on June 29, 2015 by Laura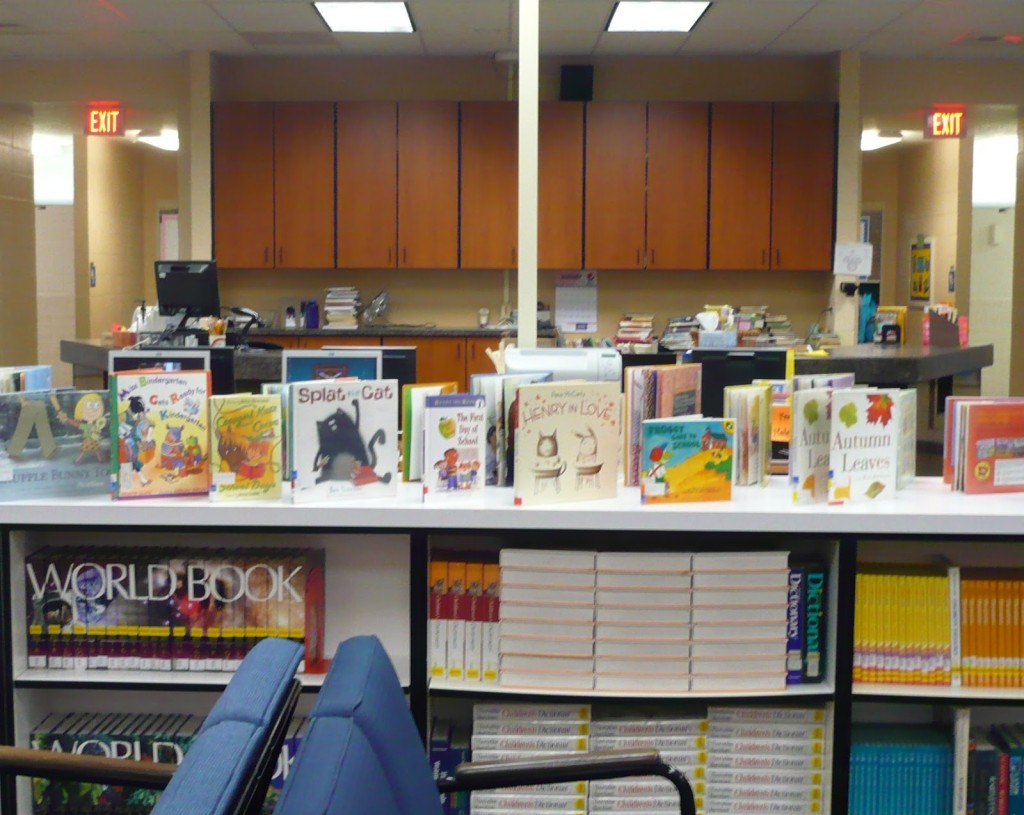 In September, I had the opportunity to speak before a legislative committee to offer a glimpse of "A Day in the Life" of a school librarian. I believe it is important to let people know about the work we do in our schools, so I was honored to participate in this educational opportunity. Some of my key points:
School Librarians are strongly committed to lifelong
learning:
We are certified
teachers. We earned our library
endorsement by taking approximately 2 additional years of course work.
Many of us have
master's degrees.
Several of us
have earned National Board Certification.
We are often the
technology experts in our buildings and are continually attending classes,
webinars, and workshops (outside of school hours) to keep up on the latest
technologies and their effective uses in education.
School Librarians are teachers:
I
teach 460 students per week in scheduled classes in the library, 21 classes per
week.
We use our state's Information Literacy and Library Media Standards as a guide in the delivery of our curriculum.
We collaborate
with classroom teachers to help with resources and delivery of curriculum in
all academic areas.
School Librarians are library administrators:
I manage a small
building library budget: ordering,
cataloging and processing most of the books and other materials purchased for
my library collection.
I host a book
fair twice each year in order to raise money for the library and to help
parents get quality books for their children.
I manage my
school's online library catalog, which is part of our school district's
shared catalog, and we actively participate in a robust Interlibrary Loan
program.
School Librarians know their school's academic
curriculum:

It is essential
that we are familiar with all curricular areas so that we can purchase
materials that will support teaching and learning at all grade levels in the
school, and then connect teachers and students with these resources.
School Librarians know their students:
It is important
for us to know our students' interests and abilities in order that we can
connect them with books and resources that will capture their interest, enhance
their learning and give them enjoyment by making them think, laugh, and wonder
about the world.
School Librarians help facilitate school wide
programs that enhance learning and community building in their schools:
School wide
reading initiatives: Principal's Reading
Challenge, Bikes for Books, TV Turnoff Week, Accelerated Reader Goal Setting
Promoting and
participating in our public library's annual Big Read program
Sponsoring author
visits: in person, through Skype and
online webcasts
Nationwide
programs: Jumpstart's Read for the
Record and Read Across America
Summer Library
Program
School Librarians reach out to families:
Educating them on
important issues such as online safety
Partnering with
our Public Library – we are a Bookmobile stop twice each month
Letting families
know about online resources and subscription databases
purchased by our school district
Assisting parents
in finding resources, books and technology to help them extend their child's
learning at home
So, how about you? Have you had the chance to "Talk it Up?" Don't be shy! I'm sure you are familiar
with the many research studies that have proven the effectiveness of qualified
school librarians and their positive impact on student learning. There are lots of resources out there to help you spread the word about the work you do! Take a look at these for starters: