Last Updated on June 29, 2015 by Laura
I follow fabulous librarian Mr. Schu (@MrSchuReads) on Twitter. He always has lots of exciting and interesting things going on and if you haven't seen it, his blog Watch, Connect, Read is an amazing source of book trailers and other terrific school library goodies.
Mr. Schu and Travis Jonker (@100scopenotes) host an event each month called #Holdshelf, where everyone is invited to tweet or email a picture of their hold shelves and they will be displayed on the 100 Scope Notes Blog. I haven't participated before, but I just tweeted a screenshot of our current pending holds: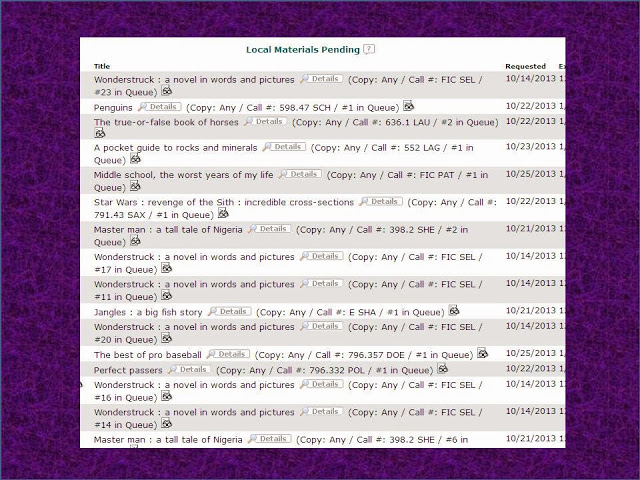 If you want to participate, send a screenshot, photograph, or even a drawing to Travis or tweet your picture using the hashtag #Holdshelf and including @100scopenotes in your post. Deadline is Thursday night and pictures will be posted on Friday at the 100 Scope Notes Blog. I'm looking forward to seeing what kids are waiting to read in other places – hope I see your library's #Holdshelf!