Last Updated on June 29, 2015 by Laura
This week I read A Kiss for Little Bear by Else Holmlund Minarik and illustrated by the great Maurice Sendak. I had ordered in a new copy since our library copy was pretty worn out and well loved. My favorite part is when Little Bear is peeking around the fence at the skunks passing the kiss back and forth.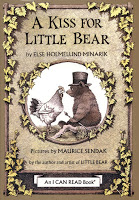 I checked out Inside the Book (by Tony Buzzeo and illustrated by Jude Daly) at our public library. The book theme caught my eye. It is a lovely picture book written in verse, showing how books stretch our imaginations and take us to places far away.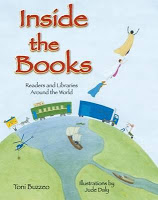 I am finishing Darth Paper Strikes Back by Tom Angleberger. This second installment in the Origami Yoda series does not disappoint. I find myself laughing out loud at every chapter! I can see why the 4th and 5th graders at my school are going nuts over this series.